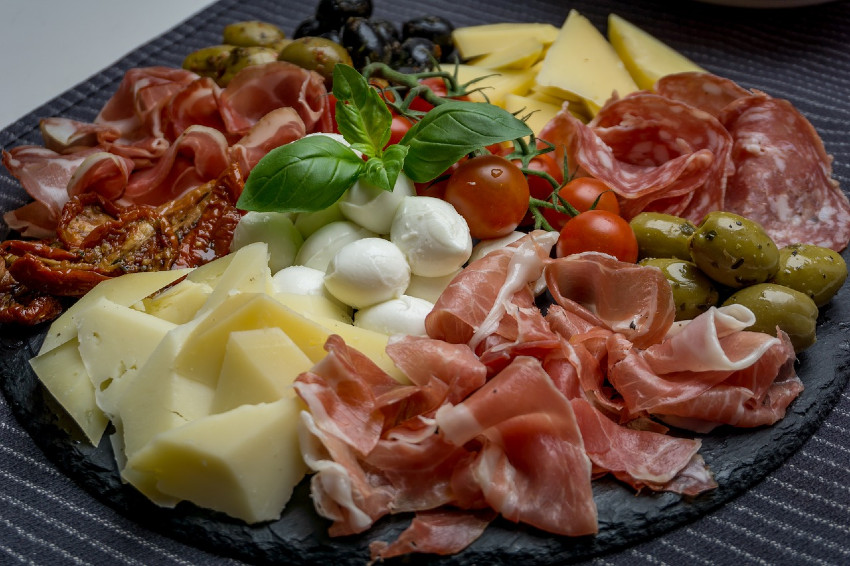 Bubbling cheese. Thick tomato sauce. Assorted meats and vegetables. All of these are hallmarks of authentic and delicious Italian food. For visitors to the Smoky Mountains, it doesn't get more authentic the family behind the increasingly popular Ristorante DellaSantina in Sevierville.
About Ristorante DellaSantina
The DellaSantina family has honed their craft for generations since 1420 in Italy itself. Since then, they've grown and expanded to bring their family to the Smoky Mountains, where they happily provide only the finest food possible for those looking for places to eat near Pigeon Forge.
Unlike other restaurants, every meal is made from fresh food that's never frozen or microwaved. The family prides itself on providing a dining experience that is "exquisite and enjoyable" for everyone. For added ambiance, you can dine indoors or enjoy outdoor seating that features a tranquil river view.
Exploring the Menu
We would never expect you to take our word for how incredible the food is at this Italian restaurant near Pigeon Forge. That's why we've gathered a sneak peek into our favorite menu items, so you can start pre-planning.
Appetizers
The appetizers available are sure to satisfy everyone as they wait for the main course. Top appetizers offered include:
Calamari Fritti: The classic fried calamari dish and it's prepared fresh by the chefs.
Pomodori DellaSantina: Delicious baked tomatoes stuffed with mozzarella are sure to light up your tastebuds with delicious flavor.
Antipasto: This dish includes several assorted cheeses, meats, olives, and artichoke hearts for a well-rounded dish to share with everyone at the table.
Entrées
It's all about the main meal when experiencing fine Italian dining. As such, you'll want to try these excellent meals on your next visit:
Lasagna: The classic Italian meal. The chef only uses grass-fed beef raised in Tennessee or your choice of vegetable to prepare this favorite.
Cozzi Linguini: Enjoy mussels over linguini in a red or white sauce for a classic Italian meal that offers a bit of flair.
Eggplant Parm: Tomato, mozzarella, and a baked eggplant combined in a flawless combination. You won't need anything else after this entrée.
Sides
Sometimes, you need a bit extra. In those cases, consider trying some of the following with your next entrée:
Pasta: You have your choice of Penne, angel hair, or rigatoni noodles in a tomato and basil, Bolognese, or pesto sauce.
Zuppe: Choose between minestrone or Italian lentil soup for a delicious side choice.
Dessert
An authentic Italian dining experience isn't complete without dessert. Grab a couple of these items to share with everyone and indulge in decadent flavors you won't forget.
Tiramisu: Fusing coffee and liquor in a perfect blend, this dessert is made from scratch daily.
Cannoli: A classic Italian dessert, you can get this one with or without pistachios.
Final Thoughts on Ristorante DellaSantina
For an authentic Italian dining experience in the Smoky Mountains, you won't experience a better time than with the family behind Ristorante DellaSantina in Sevierville. Try some of the dishes we mentioned or expand your horizons and try their fresh seafood meals. Either way, you'll go back to your Pigeon Forge cabin full and satisfied.
Contact:
Ristorante DellaSantina
2004 Red Bank Rd.
Sevierville, TN 37862
865-446-4865