Searching for a cabin that's near other cabins in Pigeon Forge?
Simply use our group availability search to find cabins located within walking distance or a short drive of each other. This cabin cluster tool allows you to book two or more cabins in the same resort or area for your group vacation.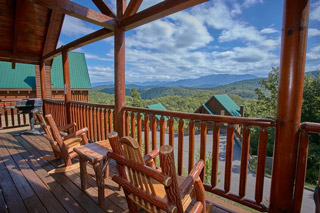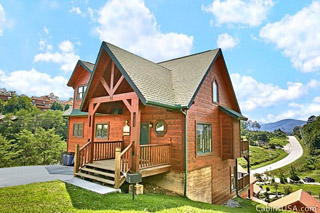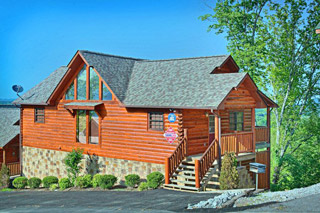 By reserving multiple cabins in the same resort or area, you can easily accommodate your large group while also ensuring everyone has a comfortable stay in the Smokies.
For your convenience, we hand pick cabins close to each other and put them in groups to accommodate large parties. If you are looking for cabins near a particular cabin, that cabin would have to be in that group to show availability of cabins near the desired cabin.
Better yet, reserving multiple cabins in Pigeon Forge is an incredibly cost-effective choice for a Smoky Mountain vacation. By booking several cabins in the same area, you can book several cabins to sleep 20, 30, 40, or even 50 guests at the fraction of the cost of staying at a comparable hotel.
Best of all, you can enjoy your own private lodges in the Smokies complete with amenities like hot tubs, resort swimming pool access, theater rooms, game rooms, and more!
Whether you're planning a wedding, church gathering, a family reunion, or just a big getaway with friends, reserving a cluster of cabins in Pigeon Forge is the perfect way to enjoy an extra large group vacation in the Smokies!
For reserving individual large cabins, check out our premium, group-sized cabin rentals in the Smokies.
By clicking the button below, you can also submit a Request For Proposal with Cabins USA to get an estimate on your group event in the Great Smoky Mountains!
Book your multiple cabin rentals in Pigeon Forge or the Smoky Mountains today with our special group availability tool. By booking with Cabins USA, you can save 15% on your nightly rate with our discount!