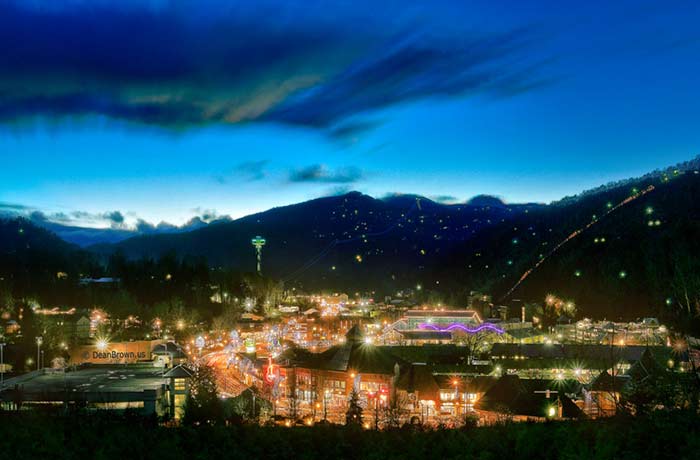 Planning a trip to the Smoky Mountains can seem quite overwhelming at times. With so many enthralling attractions and adventures to choose from, how do you get the most out of your Smoky Mountain vacation? Cabin's USA seeks to help you maximize your time and money on your trip with our Smoky Mountain vacation tips!
There's no doubting why East Tennessee's Great Smoky Mountains is the South's biggest playground. With Dollywood Theme Parks, exciting outdoor adventures, and the most visited national park in the entire country, there is no shortage of things to do in the Great Smoky Mountains. No matter what you enjoy - hiking or horseback riding, roller coasters or whitewater rafting, shopping or sunbathing - the Smokies provide an opportunity for you to relax and unwind on your much needed time off.
But with so much to do how do you narrow down an itinerary, schedule it all within a limited time frame, AND stay in budget? Believe it or not, this seemingly unattainable task can be done with the help of a few Smoky Mountain vacation tips.
Find Useful Tips with Our Smoky Mountain Vacation Guide!
This Smoky Mountain vacation guide presents tips and tricks to help you make the most of your holiday in East Tennessee's gorgeous Smoky Mountains. Whether you are looking for all the special touches for a romantic retreat for you and your sweetheart, entertainment for a large group for a reunion or retreat, or need some Smoky Mountain family vacation ideas, this Smoky Mountain vacation blog seeks to guide you with ideas and resources that will make planning your vacation quicker and easier.
From how to choose the cabin that fits your vacation needs to seasonal activities that allow you celebrate the beauty of the Smokies throughout the year, these Smoky Mountain vacation tips will speed up the planning process so that you spend less time stressed about getting everything together for your Smoky Mountain vacation and more time enjoying it. Design a vacation that suits your interests and create a vacation experience that will make memories to last a lifetime.
So, come let Cabins USA's Smoky Mountain vacation blog help you in taking the first steps towards painless vacation planning and the most memorable vacation yet with our helpful Smoky Mountain vacation tips!