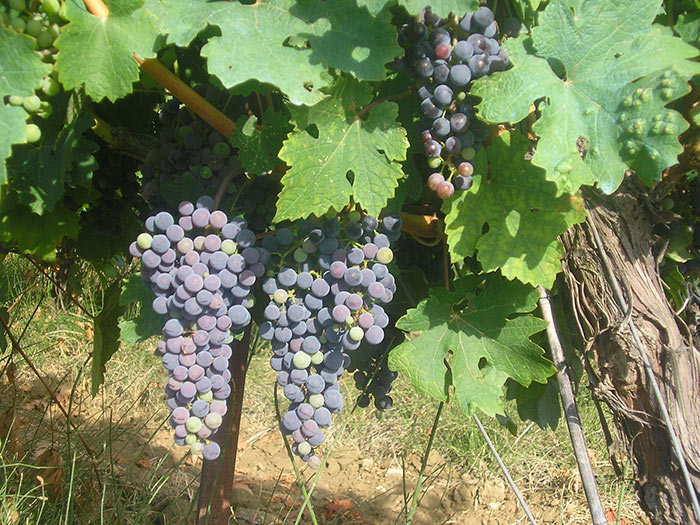 Everyone knows the hills of Tennessee are well-known for a certain corn-based liquor (Anyone who's heard the song "Rocky Top" knows that). But did you know that in the foothills of the Smoky Mountains houses its own established wine community?
Founded in 1991, Mountain Valley Winery specializes in French and German-style wines as well as sweet wines. While it's true that any winery can be Southern if it's below the Mason-Dixon line, no winery is truly Southern without a Muscadine wine - and this Smoky Mountain winery is no exception.
Like many Tennessee wineries in the Smoky Mountain area, Mountain Valley strives for excellent sweet wines that you won't soon forget. Bringing in the best locally grown grapes from 50 vineyards in the area, you can be sure that the wine here is the true taste of the local soil.
Free Samples and Tastings at Mountain Valley Winery
Mountain Valley Winery is open from 9 am - 5 pm daily and offers FREE samples and tasting. Vacationers staying in cabins in Pigeon Forge will find this winery's location across from the Titanic Museum and Wonderworks convenient to their mountain retreat.
Fully operational throughout the year, guests can see different parts of the wine-making process from bottling to harvest time. Step into this Smoky Mountain winery and discover the fruit of Tennessee's finest wines. Mountain Valley's staff will be able to assist you in finding the perfect wine for you and showing you around this winery in Tennessee.
Mountain Valley Winery's Fine Selection of Tennessee Wines
Mountain Valley Wine features a wide selection of dry, semi-sweet, and sweet wines. Mountain Valley offers seasonal wines, so no matter when you stop in, there's bound to be something different. While only a visit to this winery would do their selection justice, we'll do our best to provide a glimpse at what wines will surely delight your palate.
Dry Wines
Mountain Valley Winery offers a Chardonnay aged in oak that makes a delicious dinner wine. For couples on honeymoon in the Smokies, their Cabernet Sauvignon pairs well with a box of chocolate. And, of course, what winery would be complete without a special reserve house Merlot.
Semi-Sweet Wines
Mountain Valley Winery features two semi-sweet wines for those who want something between their dry and sweet wines. The Mountain Valley White pairs well with fruit and cheese (or just a glass to be enjoyed by yourself in your jetted tub). The Mountain Valley Blush is a blended semi-sweet wine that's perfect for any occasion.
Sweet Wines
Mountain Valley Winery specializes in sweet wines and offers several different varieties to choose from. Imagine the sweet sips of these sweet wines:
Winterfest Red -

The house winter seasonal. A red wine with mulling spices.



Muscadine -

The Southern classic that tastes just like grapes off a vine.



Collier Reserve -

Mountain Valley's finest red Muscadine.



Mountain Berry-

Perfect for a picnic by a mountain stream, this blend of concord and raspberry.



Blackberry -

This sweet wine is a true taste of the mountains.



Mountain Peach -

A house favorite - this sweet wine is as Southern as a ripe peach.



Rhubarb -

Offering hints of lemon and grapefruit, this wine will surprise you with its unique flavor.



Nectarine -

This light, crisp wine is 100% nectarine.
Too fond of these Tennessee wines and need to replenish your stock once you get back home? Don't worry! You can also buy Mountain Valley Winery's selection online and have it shipped to wherever you're from.
Mountain Valley Winery also offers an exclusive wine club that mails quarterly selections from other fine Smoky Mountain Wineries. You'll receive the latest wines before they go on the market.
Final Thoughts on Mountain Valley Winery
If you're looking to enjoy primarily sweet wines, this is the Smoky Mountain winery for you. With its varying seasonal selections, each trip to this winery promises something new. Come taste the delicious wines of East Tennessee today!
Contact:
Mountain Valley Winery
2174 Parkway
Pigeon Forge, TN 37863
865-453-6334
B
- Mountain Valley Winery
Written by Brittany Tipton