This brand new attraction to Pigeon Forge is unlike anything you've seen before!
The Smoky Mountain Sky Dome or, as it's more popularly known "The Dome," features a 65 ft. tall sphere, is an exciting new part of the Pigeon Forge skyline.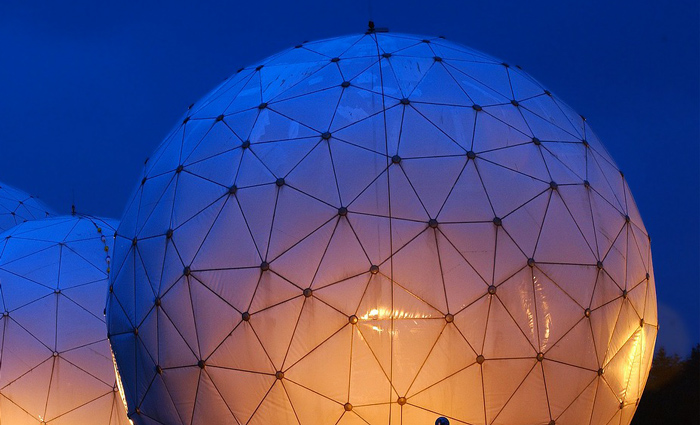 Not only can you stand on top of this Dome, complete with an observation tower and rope bridge, but also the Dome is home to the world's only zip coaster.
This unconventional attraction is sure to be a big hit in the Smoky Mountains. Here's what you can expect with a visit to the Dome in Pigeon Forge, TN!
The View
From the observation tower, visitors can enjoy a 20-mile view of Pigeon Forge. The views are even more spectacular at night, when attractions on the Pigeon Forge Parkway are fully illuminated.
To reach the top of the Dome, visitors will take a walk on the Sky Bridge, a raised swinging bridge.
The Monster Bus
The Dome is also home to the largest, and one of the only Monster Buses in the world.
What's a monster bus you ask?
Well, imagine a set of massive monster truck wheels outfitted on a tricked out school bus. As a result, you can enjoy a ride on a monster truck with room for all your friends and family!
Luckily, a ride on this extreme school bus is part of a regular ticket to the sky dome.
Also, the monster bus's wheels aren't just for show. After all, this bus has to travel up steep mountain roads to reach the Smoky Mountain Sky Dome.
The Zip Coaster
This new ride is redefining what you can do on a zip line.
Traditional zip lines, as fun as they are, can only travel in a straight line from point a to point b. However, a Zip Coaster is a zip line guided by a rail.
This allows a zip line to twist and turn like a roller coaster. At the Dome, they've created a unique course that allows riders to zip through the forest and around the Dome.
The Zip Coaster is scheduled to open in March of 2016.
Ticket Prices And Location
Here are the rates for riding the monster bus and exploring the Dome in Pigeon Forge, TN.
Adults 14.95
Kids 11.95
Group Rate $9 For 6 or more adults
Ticket prices for the zip coaster will be $29 per rider, this includes a ride on the monster bus, the Dome observation tower and Sky Bridge as well.
You can find the Dome located at Traffic Light #10 just before the beginning of the Pigeon Forge/Gatlinburg Spurr Road.
Contact:
The Dome
115 Conner Heights
Pigeon Forge, TN 37863
865-365-4838
http://www.thepigeonforgedome.com
B
- The Dome in Pigeon Forge
Written by Mark Frazier