Get ready for an entirely new kind of attraction in Pigeon Forge!
Trapped Escape Game in Pigeon Forge offers real-life escape game designed to put your problem solving skills to the test!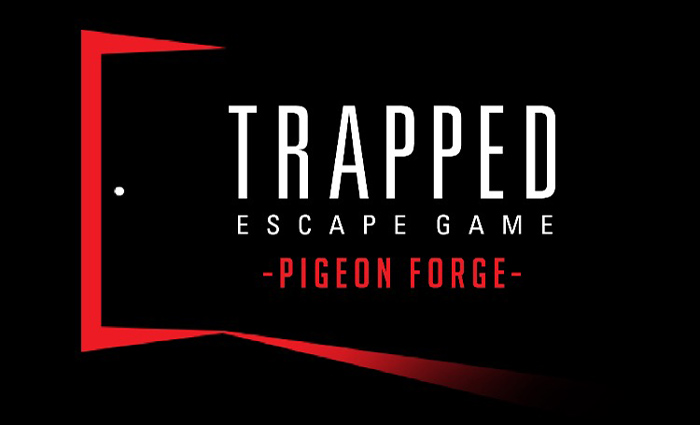 In this immersive experience, you and a group of your friends and family must race against time to escape from various scenarios.
This new activity in Pigeon Forge has earned rave reviews for its challenging puzzles and fun atmosphere, so be sure to check out Trapped on your next trip to the Smokies!
How It Works
Every Trapped challenge begins with visitors being locked in a room. With 60 minutes on the clock, you'll have to complete puzzles and challenges to escape the room before it's too late!
Experiences at Trapped Escape Game
Trapped in Pigeon Forge has several rooms where you'll have to think outside of the box to escape in time!
Capone – Welcome to gangland in Chicago in 1936. You've been captured by Al Capone and locked in a room. He's on his way back to interrogate you, so you'd better find a way out quick!
Haunted Cabin – You've gone to an abandoned cabin to find a secret moonshine recipe and a small fortune. However, you find yourself locked in old Man Tinkersly's cabin with no way to escape!
Asylum – You're visiting a friend in an Asylum, but you notice the doctor is behaving strangely. You'll need to get out before he admits you as a permanent resident.
What You'll need to Play
Each game requires a minimum of two participants for each room you reserve. Groups of children younger than 14 years of age require an adult to play this game.
Each scenario has room for about ten players, so visitors should be aware that you might be placed in a room with another group of players. On the bright side, you'll have more help cracking codes and finding a way out of the room!
If you want to guarantee your game is only with your friends and family, you'll need to reserve all of the spots for your reservation's time slot.
Once you make a reservation, just arrive 15 minutes early to get ready for your escape game challenge!
Disclaimer: For safety, each room is equipped with a safety button if you need leave the room during your game. Each room is monitored by a member of the Trapped team. Additionally, if you need hints to crack the code, each group can get 3 clues during your Trapped experience.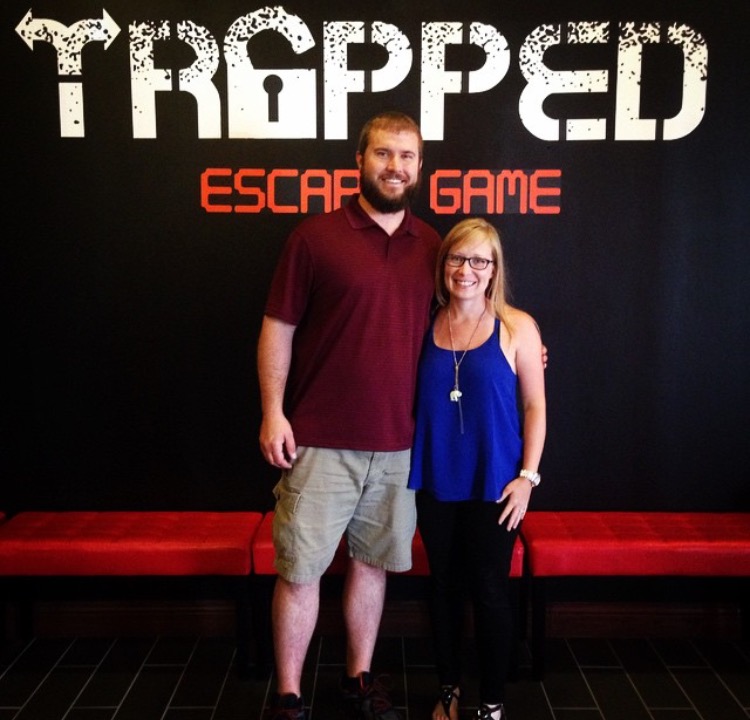 Tickets and Location
Here are the admission prices to enjoy Trapped in Pigeon Forge. It's even more fun with your pals!
Adults ………$24.99 +tax
Kids (6-12) ... $16.99 +tax
Children 5 and under get into Trapped for free.
You can reserve your trip on this website.
You'll find the Trapped Escape Game only a short drive from the heart of Downtown Pigeon Forge just off of the Forks of the River Parkway in Sevierville, TN.
Plan to visit Trapped on your next vacation to see if you have what it takes to solve these challenging puzzles and ciphers!
Contact:
Trapped Escape Game
215 Forks of the River Pkwy
Sevierville, TN 37862
865-365-4437
http://www.trappedescapegame.com
Written by Mark Frazier