Getting old time photos is a classic Pigeon Forge pastime. If you've never tried it before you're in for a real treat!
Maybe you're celebrating your honeymoon and you've always thought of yourselves as Bonnie and Clyde. Or maybe you're in town with your best friends and you want to mark the fun occasion by trying something new.
In any case, dressing up like rough and tumble cowboys or 1920s era gangsters is sure to be a fun time. Wild Gals Photography Studio is a popular place to get western and old time pictures made in Pigeon Forge, so here's what you need to know before you go!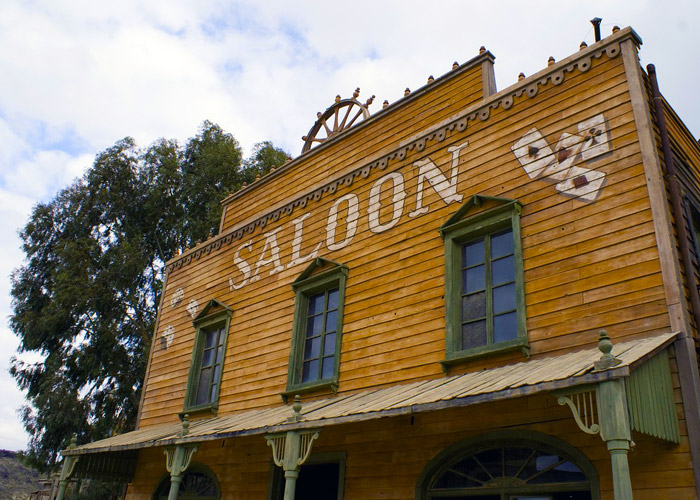 Photo Shoots At Wild Gals
Who knew stepping back in time could be so much fun?
Pick an era, pick a costume, and you're ready for a photo shoot! Wild Gals offers a variety of costumes to get the look & feel of your photos just right!
They offer women's costumes in these styles:
Southern Belles
Hillbillies
Saloon Girls
Flapper Girls
And men can dress as:
Southern Gentlemen
Cowboys/Desperados
Gangsters
Civil War Soldiers
Hillbillies
Of course, the scene wouldn't be complete without some props like tommy guns, cards, fans, money bags, or bottles of Smoky Mountain 'shine to get the picture just the way you'd like it.
For even more laughs, Wild Gals also specializes in pet photography, so you could get pictures of your dog in costume as well!
Not only will you have a fantastic, one-of-a-kind souvenir from your photo shoot, but you'll also have a blast while you're doing it. The professional photographers at Wild Gals also know how to make your photography session as fun as it is memorable.
Following your photo session, Wild Gals can then develop your photos in different styles to perfect the look of your portrait with the perfect wild-west sepia tone, an old black & white style, or a color photograph.
Hours, Location, And Price
The price for a photo shoot can depend on the size of your shoot and the number of photos you'd like developed. Keep an eye out for a groupon that gives you a special rate of $10 dollars for one 8X10 photo.
Wild Gals accepts walk-ins, but its best to call ahead to schedule your photo session to guarantee you get some great pictures on your vacation!
Sunday – Thursday - 10:00 AM – 8:00 PM
Friday & Saturday – 10:00 AM – 10:00 PM
You can find Wild Gals located across the Parkway from The Smoky Mountain Opry and the Wonderworks Museum.
Schedule a trip to this Old Time Photo studio in Pigeon Forge on your cabin vacation for a fun time and a terrific momento from your Smoky Mountain getaway!
Contact:
Wild Gals Old Time Photo
1981 Parkway
Pigeon Forge, TN 37863
865-365-1733
http://wildgalsphotos.com
B
- Wild Gals Old Time Photography Studio
Written by Mark Frazier