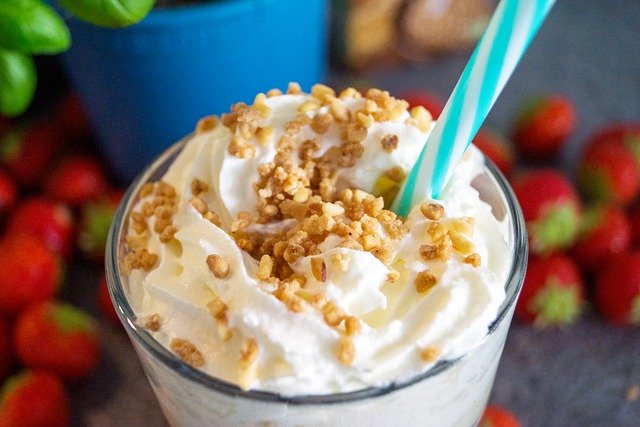 You scream, I scream, we all scream for ice cream. Ok, you probably won't literally scream for the latest kind of ice cream shop in Pigeon Forge, but you won't want to miss out on this new approach to all of your favorites like ice cream, shakes, and coffees.
At Buzzed Bull Creamery in Pigeon Forge, customers are getting served what's been termed liquid nitrogen ice cream that is made-to-order. To date, the ice cream shop has amassed a staggering 32 different flavors with about 20 options available for mix-ins.
It's not just getting a delicious treat that brings everyone into this new creamery. When you go into the shop, you get to watch your dessert get made. From its humble beginning as a liquid to its transformation into a frozen shape, you get to watch the magic happen while getting a smoother texture than traditional ice cream can provide.
Besides the liquid nitrogen, Buzzed Bull Creamery is making waves in the area for the 21 and over crowd. That's right! When exploring your options, you can indulge in some ice cream desserts with alcohol, which includes both ice cream and nitro milkshakes.
Have no fear, there are also plenty of alcoholic coffee drinks for the coffee lovers in your group who desire a little boost for those who are 21 and older. A few early favorites are:
Honey Pecan: An ice cream or milkshake that's honey flavored and comes with whipped cream and pecans. This flavor comes with an option to add bourbon.
Tiger Stripes: Chocolate and peanut butter are combined as either ice cream or milkshake with this concoction. Boasting peanut butter cups and peanut butter sauce, this flavor works great with an addition of spiced rum. There's a coffee version available as well.
Death By Chocolate: Chocolate lovers rejoice with this chocolate ice cream/shake that comes with chocolate chips, brownie bites, and chocolate sauce. Add chocolate vodka for a boozy treat.>
The Dreamsicle: Take orange cake batter ice cream, whipped cream, and waffle cone pieces and you end up with the Dreamsicle. For an extra buzz add orange vodka to the mix.
Buzzed Bull: One of their classics. This combination includes espresso, steamed ice cream base, caramel, whipped cream, and bourbon for a delightful drink that keeps coffee lovers coming back.
While every recipe may have an option to include alcohol, this ice cream shop is a must-visit for the whole family. Get creative and figure out your favorite flavor combination while experiencing the power of liquid nitrogen firsthand.
Final Thoughts on Buzzed Bull Creamery in Pigeon Forge, TN
If you want to give your sweet tooth a unique treat or love the idea of enjoying a delicious buzz, then this is the stop you want to make. Once you've grabbed your shake or ice cream, take advantage of the many things to do while staying at your cabin rental in Pigeon Forge.
Contact:
Buzzed Bull Creamery
3239 Parkway Pigeon Forge
Pigeon Forge, TN 37863
865-286-5775