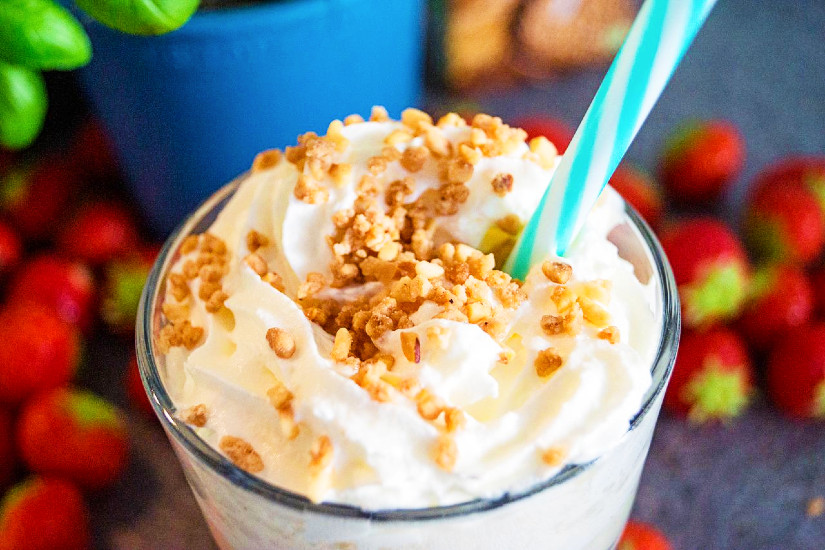 Satisfy your sweet tooth and more during your next Pigeon Forge vacation by heading to The Yard Milkshake Bar in Pigeon Forge! The team behind this new dessert shop focuses on creating specialty shakes that go extreme in flavor and appearance for a unique experience. Of course, they also offer other dessert options so everyone will find something to sink their teeth into.
About The Yard Milkshake Bar
The Yard Milkshake Bar started thanks to the husband and wife team of Logan and Chelsea Green. Back in 2011, Chelsea and her mom opened their first ice cream shop to great success. Fast forward to 2017 and Chelsea and Logan decided to open a second shop that went beyond anything before.
What came to life were crazy milkshakes, and more, that just can't be found anywhere else. With a location in the middle of Pigeon Forge, everyone can embrace their need for yummy treats while remaining close to everything else for the perfect Pigeon Forge vacation.
The Dessert Options
What makes this place one of the best dessert shops in Pigeon Forge is the vast menu that seemingly offers every possible flavor combination. Some favorites to consider trying include but aren't limited to:
Milkshakes
The original reason for this new shop. You can't go wrong with trying one of these insane shakes before going about your day.
The Dolly
Cookie Butter Me Up
Peanut Butter Brownie Bliss
Not Milk
Edible Cookie Dough
Want something a little different? Try some edible cookie dough! No need to bake and perfectly safe to consume, these flavor options pack a punch your sweet tooth will love:
Birthday Dunk a Dough
S'Mores
Chocolate Chip
M&M Sugar Cookie
Rainbow Chip Brownie
Specialty Bowls
When you're not in the mood for a shake but still want ice cream, you need a specialty bowl. Some of our favorites include but aren't limited to:
The Cereal Killer
Cookie Monster
The Unicorn
Old School Banana Split
If you're feeling especially bold, try asking for one of the secret menu items like the Doughnut Touch My Coffees & Cream or the Sasquatch. Personally, we don't think you can handle them.
Final Thoughts on The Yard Milkshake Bar in Pigeon Forge
Without a doubt, the best part about checking out this place is how many dessert options there are to try. By staying in one of our Pigeon Forge cabin rentals, you can come back to visit over and over throughout your vacation. Don't miss your chance to enjoy everything that makes The Yard Milkshake Bar in Pigeon Forge deliciously satisfying.
Contact:
The Yard Milkshake Bar
2530 Parkway #5
Pigeon Forge, TN 37863
865-286-9386