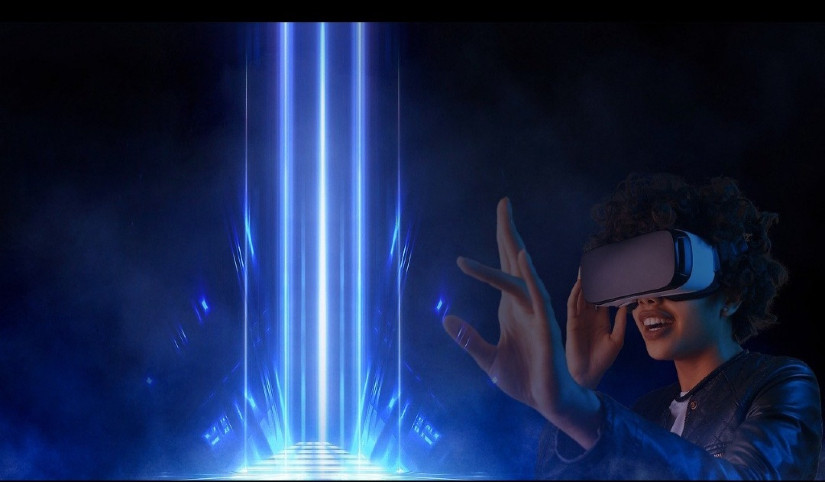 Make your next vacation to Pigeon Forge fun for the whole family by visiting Beyond the Lens in Pigeon Forge. During your visit, you'll enjoy an immersive experience that pairs nostalgic fun with cutting-edge technology, ensuring everyone has an excellent time.
Even better, you and the others will be right on the Parkway, allowing you to eat, play, and shop at other favorites with practically zero drive time.
About Beyond the Lens
Beyond the Lens aims to help visitors learn about the events and public figures that shaped the culture behind the Smoky Mountains while providing a glimpse into the games and entertainment that will shape the future.
Whether you're taking photos to capture the fun moments or enjoying them yourself, you'll go home with memories that never leave you.
Things to Try
Don't take our word for it that you'll have a blast during your visit to one of the best family-friendly Pigeon Forge attractions around. Instead, check out this sneak peek into some of the best things to try.
FlyRide
You'll feel like you're flying as you immerse yourself in an incredible sensory experience. The seats offer full range motion, ensuring you dip, turn, and soar while you soar above 22 national landmarks. In addition, you'll feel wind, mist, and other effects to enhance the experience.
Flip Zone
In the Flip Zone, you'll take the bumper car experience to the next level by bumping into your friends as your chair flips 360 degrees horizontally and vertically. Note: Riders must be 42 inches tall to ride.
The Alien Egg Pit
Jump right in and dig into thousands of translucent white eggs while mama alien is away. The adults in your group can also get in on the fun; it's not just for kids.
Augmented Reality Games
Pair your phone's camera with the Beyond the Lens app to search for unique yellow dots scattered throughout the building. Watch the dots come to life in the form of a crazy celebrity pet. If you collect all 20, you'll get a special prize.
Virtual Reality Games and Escape Room
Experience virtual reality like never before by playing video games like Beat Sabre, Walk the Plank, and more! There's even an escape room if you feel like testing your problem-solving skills. Careful, though; you only have two minutes to succeed.
Tickets and Group Rates
So, how much does it cost to enjoy this fun experience? Fortunately, we've gathered the necessary details for you below:
Adult Ticket: $28.99
Child Ticket: $16.99
Make your visit even better by visiting during your birthday. For $259.99, Beyond the Lens offers a birthday package that elevates your experience to greater heights. The package includes:
1 Hour Reserved Party Room
10 Techno-Tainment Combos*
10 Flip Zone tickets**
2 One-topping pizzas
10 16oz beverages
1 Party Techno-Tainer (Host)
Free admission for birthday girl/boy and two parents
*Must be at least 32 inches tall to ride FlyRide.
**Must be at least six years of age and a minimum of 46 inches tall.
Final Thoughts on Beyond the Lens in Pigeon Forge
Vacations to the Smoky Mountains should be a fun experience and Beyond the Lens in Pigeon Forge goes above and beyond in making that a reality.
After playing, head back to your Pigeon Forge cabin rental to recharge the batteries before heading out for more fun and adventure! We offer a wide range of cabins to suit your every need and desire, whether you want a game room for more entertainment or desire a hot tub to relax.
Don't wait on the best vacation you've ever had by claiming your spot today and enjoying a 15% discount on your nightly rate!
Contact:

2115 Parkway
Pigeon Forge, TN 37863
865-366-1609