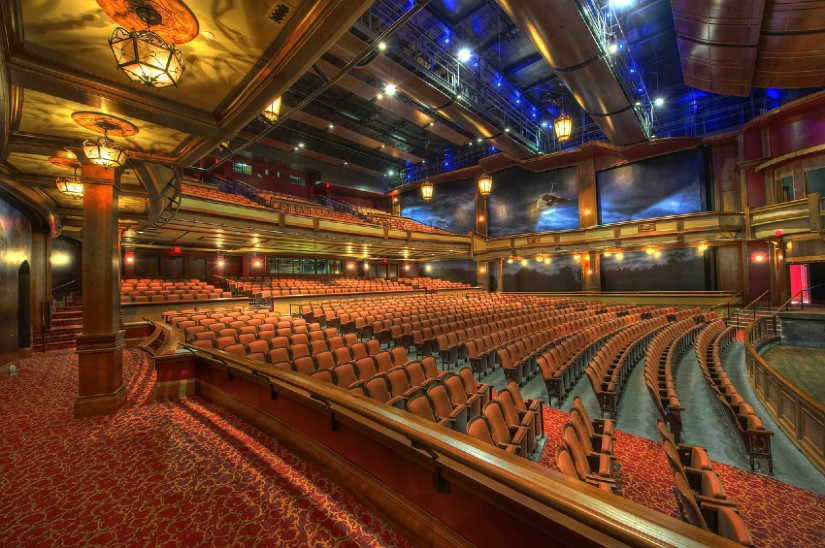 A vacation to Pigeon Forge should be fun and let you try new things. Consider checking out the Civil War Theatre in Pigeon Forge if you're looking for inspiration. At this attraction, you'll have the opportunity to watch a historically accurate account of both sides of the war for a unique experience you'll never forget.
About Civil War Theatre
For 90 minutes, you'll enjoy watching the story of a brother and sister from East Tennessee that meet on a battlefield in 1864. Throughout the show, you'll laugh, you'll cry, and most of all, you'll learn the real story of what happened in the year leading up to the Civil War.
With a combination of entertainment and a commitment to providing educational value, the Civil War Theatre is the perfect stop for something new or different when looking for things to do in Pigeon Forge, TN.
The Necessary Information
To make things easier for your group, we've provided the necessary information below, so you can focus on finalizing your vacation plans. Ticket prices are as follows:
General Admission: $44.90
Children 6- 12: $25.76
5 and under: Free
Concessions Make A Better Show
While this attraction is no longer a dinner theatre, that doesn't mean they don't provide delicious options in their concession area. Some things you might want to grab before the show starts are:
"Missippy" Long Dogs
"Stand Waite Popcorn
"Jeb Stuart Cotton Candy
"God Save the South" various candy treats
"Nannie's Fresh-Baked Cookies
"General Beauregard's Super Soft Pretzels
"Natchez Nachos
"Soft Drinks
"Missy Pemberton's Lemonade
Take Home a Souvenir
Before you leave the theatre, make sure to stop at the gift shop for a fun souvenir. Some items you may find during your visit include:
Swords
Bowie Knives
Civil War Flags
Civil War Kepis
In addition, there is a large array of antique jewelry, cameos, salt cellars, food pushers, and assorted memorabilia available.
Final Thoughts on Civil War Theatre in Pigeon Forge
Nowhere else can you gain so much insight into a significant piece of America's history while remaining entertaining.
Grab your tickets and settle in for a fun night by visiting the Civil War Theatre in Pigeon Forge. Make your vacation experience even better by staying in one of our Pigeon Forge cabin rentals, so you can do everything you've ever wanted on your next Smoky Mountain getaway.
Contact:
Civil War Theatre
2135 Parkway
Pigeon Forge, TN 37863
423-309-1667