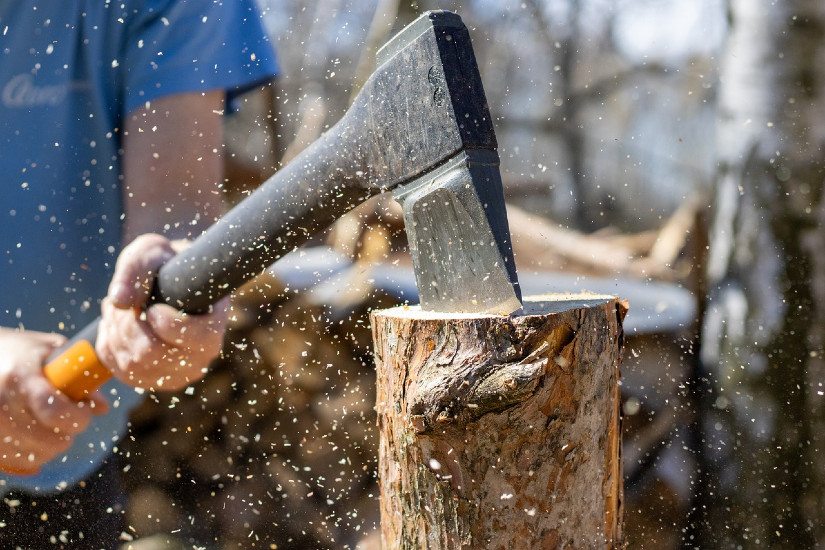 Pigeon Forge and the surrounding area is host to some of the most incredible entertainment in the country. Enjoy a new way to play with a visit to Paula Deen's Lumberjack Feud Show & Adventure Park. Whether you want to catch the show or embrace your inner lumberjack, there's plenty of fun to be had for the whole family.
About Lumberjack Feud
Lumberjack Feud is the newest major attraction to hit Pigeon Forge and has already made a name for itself as a one-of-a-kind experience for the entire family. Guests will have the option to enjoy a 1.5-hour show that features real, professional athletes competing in lumberjack competitions. Some events you'll see in the show include:
Springboard chop
Speed climb
Log rolling
Axe throwing
Besides the show itself, you and your guests can add discounted dinner options at Lumberjack Square to your ticket purchase for a complete experience.
Special Features of the Show
Every show has something extra to make it stand out, and this show is no different. While enjoying the 1.5-hour show, you'll experience the following:
Audience participation for an interactive experience
Climate controlled covered grandstand with padded seating
13 Competitive Lumberjack Events
Operates daily rain or shine
Experience an Adventure
When not watching the show, the amusement park section is sure to grab the family's attention. Feel like a real lumberjack in a safe and controlled environment with various rides and activities that include:
The Flying Ox
This zipline roller coaster is incredibly fun and is the first of its kind.
The High Woodsmen Challenge
Challenge yourself by making it through this lumberjack-themed ropes course.
Loggersports
Compete in your own Log Roll, Boom Run, and Speed Climb
Timber Towers
Experience a thrill while trying out one of these two unique 80-foot free fall jumps.
Specialty Packages
Part of what makes this popular new attraction so popular are the different entertainment packages they offer. Two popular packages available to customers are:
Watch It, Then try It
Why choose one option, when you can do both? Buy a pass to the show and the adventure park together at a discounted rate and enjoy the fun. Watch the show, then try the events yourself. Alternatively, you can play first and watch the show later. Whatever you want is the team's motto at Paula Deen's Lumberjack Feud Show & Adventure Park!
Dinner and Show Packages
You like to play. You also want to eat. There are four delicious restaurants available in Lumberjack Square to create the perfect dinner and show experience for your family. These restaurants are:
Harpoon Harry's Crabhouse
Five Guys
Smoky Mountain Brewery
Calhoun's
If you haven't finished eating, you can bring the food and drink with you to chow down while watching the show. Contact the box office to enjoy this beneficial package.
Final Thoughts on Paula Deen's Lumberjack Feud Show & Adventure Park
Family vacations to the Smoky Mountains should be an exciting adventure. When you spend time at this excellent attraction, you get entertainment and adventure in one convenient package.
Make the most of your time at Paula Deen's Lumberjack Feud Show & Adventure Park by staying in one of the many Pigeon Forge cabin rentals we offer. Our cabins come with a range of amenities to keep you relaxed and entertained in-between adventures.
Contact:
Paula Deen's Lumberjack Feud Show & Adventure Park
2530 Parkway
Pigeon Forge, TN 37863
865-366-3330