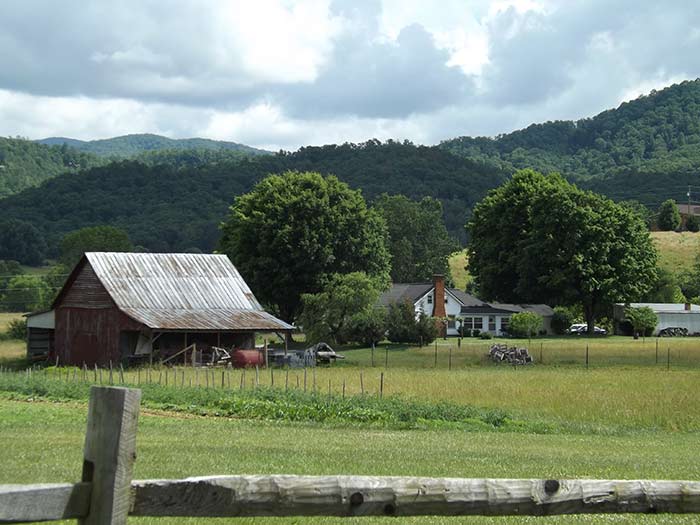 Wears Valley antique stores offer shoppers a chance to find unique treasures from another time. Wears Valley's scenic landscape itself lends visitors to imagining a bygone era - a time before the massive developments, when most of the land around the Smokies housed farms. These antique shops in Wears Valley provide finds from furniture to fine china that provide a glimpse as to how life once was at the foothills of the Great Smoky Mountains.
Stepping into a Wears Valley antique mall or one of the several Wears Valley antique stores, shoppers look through a window into another time. From old farming equipment to new shabby chic refurbishments, any enthusiast or collector will enjoy the wide selection offered by antique stores in Wears Valley. Located in quaint old cottages and old barns, these antique shops provide a sense of nostalgia around every turn. Imagine discovering a mint condition model of your favorite childhood toy, a beautifully crafted bed frame from the 19th century, or a particular pretty piece of china to display in your dinning room.
With so much variety, Wears Valley antique stores are a favorite for visitors looking for Wears Valley shopping. Whether you're looking for a project or a restored piece, a whole dinning set or just a small trinket, a trip to one of the antique stores in Wears Valley is bound to produce a unique souvenir from the Smokies.
Wears Valley Antiques
Antique Mall
1386 Wears Valley Rd, Pigeon Forge, TN 37863
(865) 366-7485
With 32 vendors, this Wears Valley antique mall features a little bit of everything. from furniture to knick-knacks, there is a wide variety of Wears Valley antiques at this location.
Aunt Debbie's Country Store
1753 Wears Valley Rd., Pigeon Forge, TN
(865) 366-7359
In addition to antiques, this store offers birdhouses and locally-made crafts, making this a one- stop spot for your Wears Valley shopping experience. Come pick something out to add some country flair to your home.
Bears Valley Antiques
360 Wears Valley Rd, Sevierville, TN
(865) 446-2072
Specializing in Victorian/Vintage clothing, find everything from furs to furniture at this Wears Valley antiques store. With several booths offering everything from collectible toys to kitchenware and an entire upstairs devoted to striking pieces of antique furniture. The wide selection at this shop make in unique to other antique shops in Wears Valley.
Cottage House Collectables
1385 Wears Valley Rd, Pigeon Forge, 37863
(865) 774-1700
Located in a quaint cottage, this antique shop offers shoppers vintage fashion and jewelry. Featuring unique jewelry pieces from the 1940's and earlier, beaded hand bags, dresses, furnishings, knick-knacks, and more, whatever you're shopping for this Wears Valley Antiques shop is bound to have it.
Wears Valley Antique Gallery
3234 Wears Valley Rd, Sevierville, TN
(865) 366-0060
The 1,400 square foot offers a little bit of everything in regards to Wears Valley antiques and locally made crafts. From handmade hiking sticks to historical books, the assortment in this Wears Valley Antiques shop constantly changes, so, if you haven't been in awhile, take a trip to see what new items are offered.
Stay close to Wears Valley antique stores and all the Wears Valley Shopping!
Cabin's USA offers several cabins in Wears Valley that places visitors in the Smokies right in the heart of this sleepy valley. Step back in time to a bygone era where life moved slower during your stay in your cabin in this scenic valley filled with Wears Valley antique stores, family-owned dinners, unique gift shops, and more! After browsing antique stores in Wears Valley, check out Sevierville antique stores, Pigeon Forge antique shops, and Gatlinburg antiques for even more nostalgic shopping.
Written by Brittany Tipton