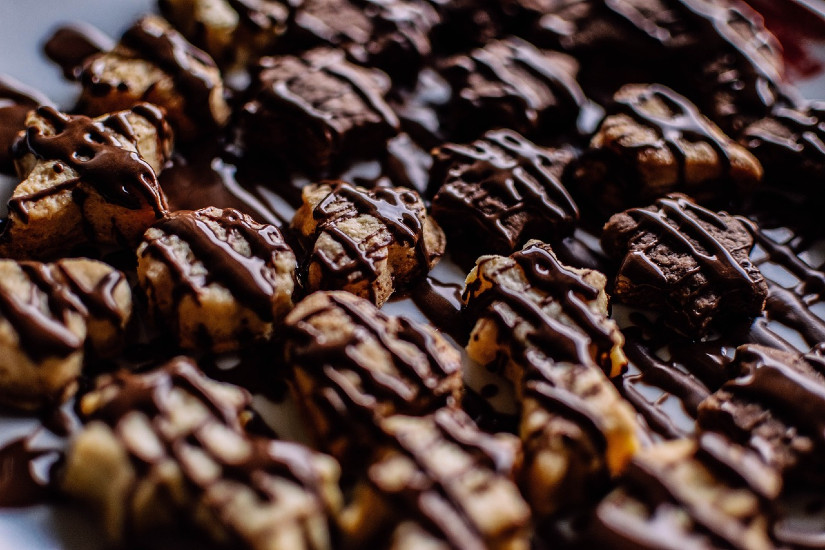 It never fails. You're playing and enjoying exploring everything Pigeon Forge offers, and you get hungry for something sweet. Fortunately, there's an easy solution for you and the rest of your group: stop in at Byrd's Famous Cookies in Pigeon Forge!
About Byrd's Famous Cookies
Byrd's Famous Cookies can trace its roots back to 1924 when Benjamin Tillman "Pop" Byrd, Sr., at the age of 28, started baking his now-famous Scotch Oatmeal cookies. However, today, the company is one of the country's largest and fastest-growing cookie, snack, and gift companies.
While they make private label items for other companies, the root of their business is all about providing delicious cookies to customers near and far, creating the most satisfying way to handle your sweet tooth.
When You Want Something Sweet
At this lovely dessert shop in Pigeon Forge, there's no such thing as just a cookie. Instead, you'll have access to a wide selection of flavors that include but aren't limited to:
Rocky Road Cookies: Pecans, chewy marshmallows, and chocolatey goodness round out this yummy treat.
Chocolate Chip Cookies: Classic cookies that are rich, buttery, and chocolatey to melt in your mouth.
Cupcake Cookies: Enjoy cupcake flavor in cookie form with fun colors and awesome sprinkles.
Triple Chocolate Cookies: Take your chocolate addiction to the next level by indulging in these triple chocolate cookies. Dutch chocolate cookie with chocolate chips and cocoa powder sugar.
Key Lime Coolers: Think of a key lime pie morphed into a cookie, and that's what you get with this delicious treat. Citrus powdered sugar wraps a classic cookie for a flavor that takes you to the Keys.
Make Things Salty
It's not just sweets this company is known for. When you're in the mood for something savory, you can't go wrong with trying one of these yummy items:
Jalapeno Cheddar Biscuits: Sea salt and chunks of jalapenos elevate this biscuit to something special.
Southern Fried Peanuts: Enjoy a choice between dill, hot, and salted.
Cheddar Pecan Biscuits: Mix in cheddar cheese, Georgia pecans, and cayenne pepper for a spicy kick to your biscuit.
Gifts for Everyone
Do you want to spread the joy of delicious treats long after you've returned home? Take a look at these gifts you can send. Don't forget to grab one for yourself. Some options to consider include but aren't limited to the following:
Dipped Grahams: Creamy marshmallows sandwiched between 2 crispy graham crackers and smothered in chocolate.
Decorated Rice Crispy Treats: A classic treat that boasts crisp rice puffs, gooey marshmallows, and just the right amount of topping for the perfect sweet bite.
Final Thoughts on Byrd's Famous Cookies in Pigeon Forge
Without a doubt, everyone in your group will satisfy their tastebuds by stopping in at Byrd's Famous Cookies in Pigeon Forge. In addition, you'll still be close to everything else this fun city offers, making it an easy stop to make. The best way to not miss out on a single delicious moment is to claim your spot in one of our Pigeon Forge cabins so you can come back for more.
Contact:
Byrd's Famous Cookies
131 The Island Drive
Suite #4102
Pigeon Forge, TN 37863
912-721-1535