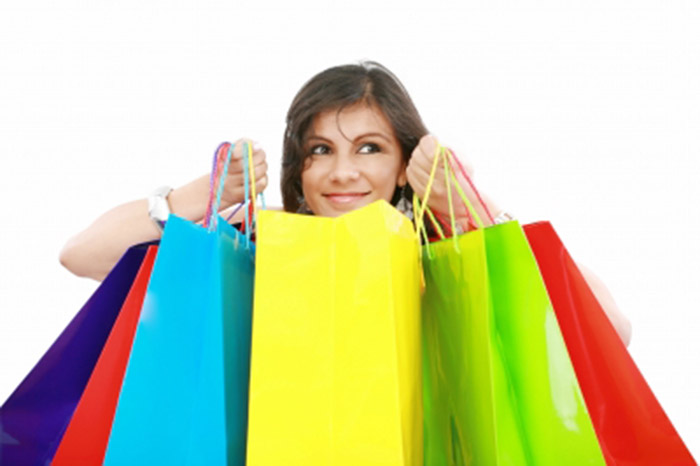 With 6 levels of unique gift shops, Gatlinburg Mountain Mall offers a one-of-kind Gatlinburg shopping experience. Resting right across the street from Ripley's Aquarium of the Smokies, this Gatlinburg outlet mall provides a place to find souvenirs you won't find on the main Parkway.
Only a few minutes away from the Great Smoky Mountain National Park, the interior of this Gatlinburg mall features decor that reflects its mountain setting. From the whiskey barrel trash cans to the various artifacts from mountain folk (including an authentic moonshine still and full-size bear trap!), shoppers won't lose the sense of being in the mountains as they browse the shops as Appalachian music recorded by local artists plays throughout the mall.
Unique Gatlinburg Shopping at Gatlinburg Mountain Mall
Where will your Gatlinburg shopping trip at Gatlinburg Mountain Mall take you? Taste the kick of hot sauces. Find a sweater for Fido. Discover the magic and illusion of a slide of hand. Taste fresh homemade candy. Wherever you end up at this Gatlinburg outlet mall, you're sure to find goods that you'd be hard to press to find at the other Gatlinburg outlet malls. Find these unique Gatlinburg Mountain Mall shops:
Aunt Mahila's Candies - Making homemade candies since 1939, this Gatlinburg Mountain Mall's delectable offerings range from pecan puffs to divinity, peanut brittle and fudge. This shop is a favorite stop to many visitors of this Gatlinburg outlet mall.
Paws and Claws Fashions - Featuring fashions for Fido and Fluffy, this Gatlinburg Mountain Mall shop offers a chance to find a gift for your furry friend.
The Gatlinburlier Tobacconist - You'll step back in time once you enter this Gatlinburg Mountain Mall gem. Offering a different level of quality than other tobacco shops in other Gatlinburg outlet malls, the collection of hand-carved pipes and zippo lighters are sure to impress any tobacco enthusiast.
Pepper Palace - This tasty Gatlinburg Mountain Mall offering features the largest selection of hot sauces, BBQ sauces, condiments, and marinades to be found at any Gatlinburg outlet mall. Can you take the heat of this unique Gatlinburg shopping experience?
Knowles & Franklin's Novelty Outlet - Featuring over 1,000 tricks and illusions for the beginner or the pro, this Gatlinburg Mountain Mall shop features merchandise that will leave you spellbound.
Black Bear Tea Company - Shoppers looking for a unique shop in Gatlinburg Mountain Mall will have to look no further than Black Bear Tea Company- a favorite shop among visitors to this Gatlinburg Outlet Mall.
New York Pizza and Pasta - After working up an appetite browsing the shops at Gatlinburg Mountain Mall, step into this Gatlinburg outlet mall's delicious pizza joint for a delicious pizza pie.
Wherever you decide to shop, Gatlinburg Mountain Mall is bound to have a shop that you won't find among the other Gatlinburg outlet malls. Browse this unique selection of Gatlinburg outlet mall shops to find unique Christmas presents, birthday gifts or a treat for yourself.
Stay near Gatlinburg Mountain Mall and other Gatlinburg Shopping!
With a Cabins USA's vacation rental in Sky Harbor Resort Gatlinburg, you'll not only be close to Gatlinburg Mountain Mall's unique shops, but have your very own home away from home in the Smokies. Book your Sky Harbor Resort Gatlinburg cabin today and start planning a Smoky Mountain vacation to remember!
Contact:
Gatlinburg Mountain Mall
610 Parkway
Gatlinburg, TN 37738
865-430-3281
B
- Gatlinburg Mountain Mall
Written by Brittany Tipton