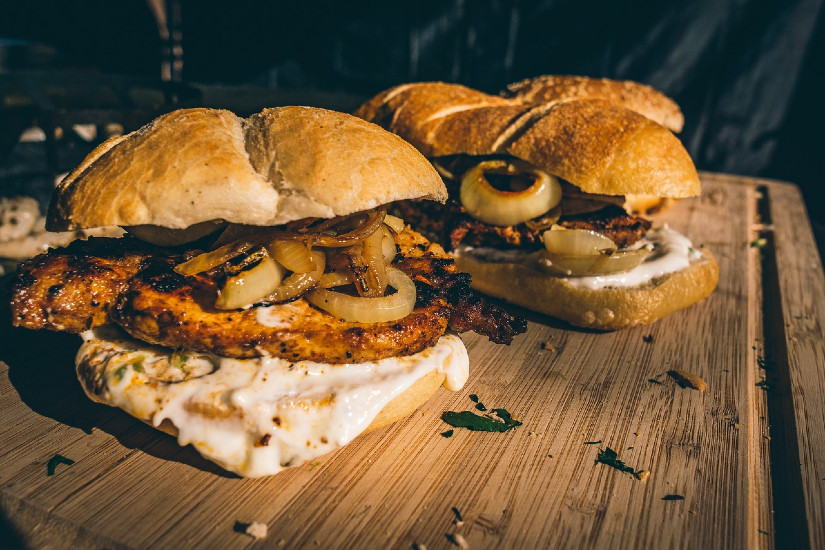 There's nothing like a vacation with the family to Pigeon Forge and the surrounding Smoky Mountains. Even better is when you get to spend time with those who matter most while eating delicious food. If excellent food, drinks, and no cleanup sound like heaven, then you may just want to stop in at Blue Moose in Pigeon Forge.
About Blue Moose
Often hailed as one of the best-kept secrets by the local residents, Blue Moose is the only family-friendly sports grill in the area. Not only do you get to catch up on the latest games, but you also get access to some of the best classic bar food bar none. With burgers, wings, and more, you've never felt so satisfied.
A Variety of Menu Options
Part of what makes this sports grill one of the best places to eat in the Smoky Mountains is the wide variety of options. We can guarantee you'll find something that appeals and are happy to provide you with a breakdown of some of our favorites.
Bavarian Pretzels & Twisted Cheese Dip: You get five delicious soft pretzels paired with their signature beer cheese dip and brown mustard for a delightful start to the meal.
Big Breaded Double-Dipped Onion Rings: There's nothing like classic onion rings that have been hand-breaded, seasoned, and fried to golden perfection. Make sure to try their house sauce for the whole experience.
Buc's Poker Chips: Their fried pickles have reached local legend status and shouldn't be missed. Pair with your favorite dipping sauce and enjoy.
Loaded Fried Chicken Macaroni Bowl: This isn't your basic bowl of macaroni. Instead, you get excessively cheesy macaroni mixed in with fried chicken, diced tomatoes, fried onion straws, and a BBQ sauce drizzle for an explosion of pure flavor.
Fried Shrimp Platter: Take ten jumbo shrimp with the tail still on and fry them to perfection either naked or in your favorite wing sauce. With French fries and spicy street corn, you can't go wrong with this meal.
Jose's Steak Wrap: A flour tortilla filled with steak, onion, tomato, mushrooms, bacon, mixed cheese, and queso. Can you ask for anything better?
Buffalo Chicken Sandwich: Enjoy hot and juicy fried chicken in your favorite wing sauce on a toasted bun with crisp lettuce, fresh tomato, and bleu cheese dressing.
Moose's Big Daddy Mac' N' Cheeseburger: Enjoy the classic cheeseburger on a different level, thanks to the giant portion of fried mac and cheese and applewood bacon for a heavenly burger you won't forget.
Southern Jalapeno Burger: For those who like a bit of heat, you'll love this burger. Topped with pepper jack cheese, bacon, fried jalapeños, crispy onion straws, and a drizzle of creamy queso, you'll feel the heat as it hits your tastebuds.
Blue Velvet Dream Cake: Enjoy a towering blue velvet cake topped with a homemade cream cheese frosting for the perfect end to your meal.
Brownie Bottom Overload: For those who love chocolate, you can't miss out on a homemade fudge brownie served warm with rich vanilla bean ice cream and hot fudge.
Besides the traditional meals, you and your group will have a full selection of various wing platters and drinks to choose from, ensuring every part of your meal is delicious and has you wanting to come back for seconds.
Final Thoughts on Blue Moose in Pigeon Forge
For a family-friendly atmosphere and excellent food, you won't find much better than Blue Moose in Pigeon Forge. Even better, they're located right off the Parkway, creating the perfect starting or ending point of a fun day in Pigeon Forge! Maximize your time in Pigeon Forge by staying in one of our Pigeon Forge cabins, so you don't miss a single thing while on vacation.
Contact:
Blue Moose
2430 Teaster Lane #108
Pigeon Forge, TN 37863
865-286-0364