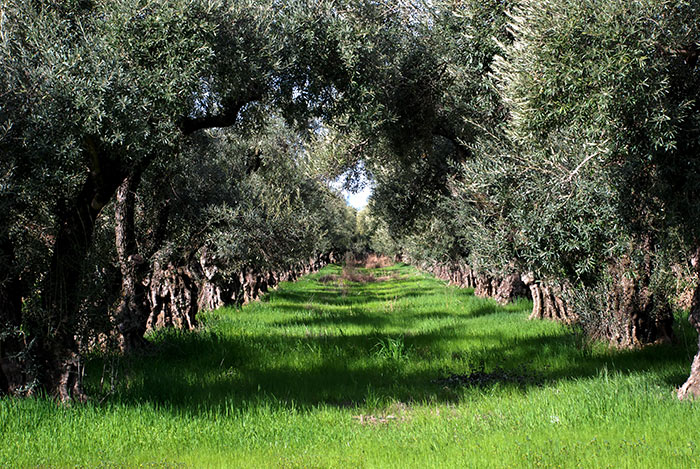 We all know that an apple a day keeps the doctor away. Apple Barn Winery offers a delicious spin on this old adage by providing you with your daily fruit in the most delightful form - a glass of wine.
Resting on the banks of the Little Pigeon River, the Apple Barn Winery has been making sweet wines in the hills of East Tennessee since 1994. Using their own apples from their orchards, this Smoky Mountain Winery has perfected the art of crafting unique apple wines. From picking the ripest fruit off the trees to aging in oak barrels, at The Apple Barn has fine-tuned the process over 2 decades of work.
While you can learn about the wine making process from this winery's online resources, there's something better about sitting at its wine tasting bar, chatting with the bartender on how slight differences in the process create subtle flavor differences between each wine. You can even watch the winemakers at work through the glass viewing area. There's something for everyone to enjoy at this winery, including a gift shop with fun, wine-themed gifts and accessories.
Swing by Apple Barn winery and pick up a view bottles to enjoy at your cabin in Pigeon Forge today!
Enjoy Unique Apple Wines at Apple Barn Winery in Sevierville, TN
Apple Barn Winery offers wine that's handcrafted in small lots right on the farm, providing guests with the best tasting wine made from the freshest fruit. Newcomers and return visitors alike will enjoy a trip to this Smoky Mountain winery for a tasting with its wide selection of dry, semi-sweet, sweet wines, and an ever changing variety of seasonal wine.
You can enjoy everything from a spiced apple wine served warm in the winter to a fresh apple julep in the summer. Enjoy 6 samples on your free tasting and learn more about wine of this stop on the Smoky Mountain wine trail.
Apple Barn Dry Wines
Apple - This dry apple wine aged in American oak offers a soft, fruity taste and pairs well with mild cheeses and bread.


Vineyard White - This oak aged blend of several different grape varieties pairs well with seafood and poultry.


Cabernet Sauvignon - A blend of grapes from Grainger County and California, this wine will be a favorite with the wine enthusiast.


Merlot - Great with red meats and pasta, this dry red wine is aged to perfection in American Oak.
Apple Barn Semi Sweet Wines
Apple Blush - An apple and grape blend that's great with food or for sipping.


Orchard White - A blend of grape and apple wines that are perfectly pairs with fruit and cheese.


Apple-Raspberry - A semi-sweet apple wine blended with raspberry juice.

Apple Barn Sweet Wines
Apple-Strawberry - This sweet apple wine taste like a carton of the summer's freshest strawberries.


Apple-Peach - As sweet as a Georgia peach, this wine will delight your taste buds.


Applewood White - The house white made with fresh apples from the orchards.


Muscadine - The classic Southern dessert wine.
Apple Barn Seasonal Wines
Spiced Apple - Perfect for the winter, this mulled sweet apple wine tastes great served warm.


Apple-Cranberry - The Apple Barn Winery's Holiday Seasonal offers a blend of apple and cranberry wine.


Apple Julep - This apple wine sangria offers a blend of orange, lemon, and apple juice.
Blackberry Dessert Wine - This blackberry port wine is perfect with desserts.
No matter what wine you choose - there's something unique for everyone to enjoy at Apple Barn winery.
Come in and taste these delicious wines today and enjoy what many vacationers hold as their favorite stop on the Smoky Mountain wine trail.
Contact:
Apple Barn Winery
220 Apple Valley Road
Sevierville, TN 37862
865-428-6850
Written by Brittany Tipton