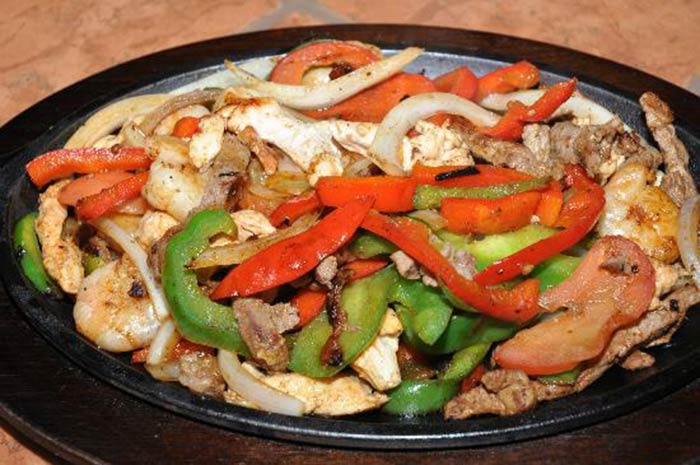 When most people think of Pigeon Forge restaurants, they think of heaping portions of fried chicken, mashed potatoes, and other Southern favorites. But sometimes you have a craving for something to spice up standard Pigeon Forge dinner fare - that's where Villa Zapata Mexican Cantina comes in.
This authentic Mexican restaurant in Pigeon Forge offers vacationers the chance to enjoy a meal with a bit more spice. Offering everyone's favorite Mexican classics - enchiladas, chimachangas, fajitas, and more - diners will enjoy a tasty meal that stands out from other Pigeon Forge restaurants.
At Zapata Cantina Pigeon Forge, you'll enjoy an authentic atmosphere, generous portions, and many entrees under $10 (a steal for Pigeon Forge). Vacationers should note that Villa Zapata does not hold a liquor license, so, unfortunately, you won't be able to enjoy a margarita with your tacos. Additionally, while Villa Zapata is not located directly of the Parkway, it is only a short drive from the Parkway near the Walden's Landing Shopping Center, making it convenient for guests in accommodations near Downtown Pigeon Forge.
So, swing by today and enjoy a meal that offers a taste of Mexico in the mountains.
Villa Zapata: An Authentic Mexican Restaurant in Pigeon Forge
Sometimes, you just have a craving for scrumptious tacos, delicious nachos, or appetizing enchiladas. At Villa Zapata, you can enjoy delicious and authentic Mexican cuisine for a meal to remember. While the best way to enjoy Villa Zapata is to visit with friends and family (and an appetite).
Villa Zapata's Entrees:
From pollo to dishes del mar, a wide selection of entrees at Villa Zapata lets you pick whatever suits your taste buds. You can enjoy classics like burritos and quesadillas as well as some more unique dishes. Here are some highlights from the menu:
Enchiladas Verdes -

Four chicken enchiladas topped with cheese, green tomatillo sauce, lettuce, and tomatoes and served with rice and a side of sour cream.



Chimichanga -

Two flour tortillas deep fried and filled with your choice of beef tips or chicken topped with melted cheese, lettuce, and tomatoes and served with rice and refried beans with a side of guacamole and sour cream. A house special!



Burrito San Miquel -

A delicious sauteed pork burrito with chorizo, covered in melted cheese and served with spanish rice, lettuce, and guacamole mixed with pico de gallo.



Ceviche de Camaron -

Chilled cooked shrimp marinated in lime juice, mixed with pico de gallo, avocado, and cucumbers served with tostadas



Pollo con Arroz -

A Mexican classic - chicken breast strips grilled with onions and served with rice and topped with melted cheese.



Fajitas Rancheras -

A combination of steak, chicken, and shrimp served in a sizzling hot skillet cooked with onions, tomatoes, red and green peppers and served with rice, refried beans, lettuce, tomatoes,guacamole, sour cream, and flour or corn tortillas.
No matter what you choose, you can be sure that you'll be enjoying a delicious meal at Villa Zapata. Villa Zapata also offers a vegetarian menu featuring a tasty spinach quesadilla, a cheese and mushroom quesdilla, and vegetarian fajitas. The Kid's Menu, in addition to scaled down versions of Mexican favorites, offers American favorites such as cheeseburgers and chicken fingers for your picky eaters.
Villa Zapata Desserts:
If you have room after your generous entree, you can enjoy a delicious dessert to end your meal. Some of these sweet treats include:
Chocolate Chimichanga -

a chocolate bar rolled in a flour tortilla, deep fried, and served with two scoops of ice cream and whipped cream.



Sopapillas -

Deep fried tortilla topped with honey, cinnamon, and butter.



Churros Con Nieve -

Pastry sticks filled with your choice of caramel, strawberry, or vanilla covered in sugar and served with ice cream.
These south of the border sweets are sure to bring a great end to your meal!
Final Thoughts on Villa Zapata Mexican Cantina
If you're looking for something different on your vacation to the Smokies, Villa Zapata in Pigeon Forge offers vacationers a chance enjoy an authentic Mexican restaurant in the Smokies. Better yet, Villa Zapata Pigeon Forge offers take out so you can enjoy your delicious food in the comfort of your cabin retreat.
Contact:

136 Community Center Drive
Pigeon Forge, TN 37863
865-381-0904
B
- Villa Zapata Pigeon Forge