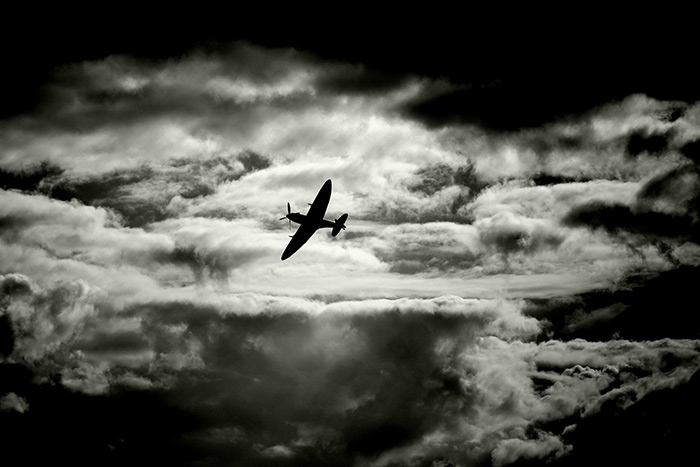 See quality examples of vintage aircraft at the Tennessee Museum of Aviation Sevierville Air Museum! Since the advent of the Wright Brothers Flyer III, aircraft have played a crucial role in world history, particularly from World War I onward. From the famous flying aces to modern stealth pilots, aircraft have proven essential for covert operations as well as large campaigns. At this Smoky Mountain airplane exhibit, vacationers can enjoy a comprehensive overview of the history of airplanes.
Opened in September of 2001, this airplane museum in Sevierville has provided vacationers to the Smokies with an educational experience for over a decade. With 50,000 square feet of exciting airplane memorabilia and history, Smoky Mountain vacationers can learn how these airborne machines have helped win strategic military battles, improve transportation, and connect the world in new and exciting ways.
Guests staying in nearby Smoky Mountain cabins in resorts such as Cabins at the Crossing will find this attraction perfect for a rainy day or any day for the enthusiast. Learn aviation history at this Sevierville Air Museum!
The Tennessee Museum of Aviation Experience
This Warbirds Museum offers history buffs and aircraft enthusiasts 50,000 square feet of vintage aircraft, historical artifacts, and air craft memorabilia that will have you pursing for hours. Tennessee Museum of Aviation provides guests with a fascinating exhibit area as well as a the 35,000 square foot hanger that houses the vintage aircraft.This Sevierville Air Museum provides visitors with:
The Tennessee Museum of Aviation Historical Exhibit
Aircraft enthusiast will enjoy the highly informational exhibit of historical items associated with aircraft and flying. From replicas of the Wright brother's models to a detailed history of flight suits, every article in this Smoky Mountain airplane exhibit provides a glimpse of the myriad of uses and importance of airplanes throughout history. Another exhibit hosts pieces from every war the American military has been involved in, starting with WWI. One notable artifact in the museum is Jimmy Doolittle's Medal of Honor. Doolittle served as commander of the Doolittle covert operation in Japan/China, which was a huge morale boasting victory for the US following Pearl Harbor.
The Tennessee Museum of Aviation Hangar
The aircraft history you learned in the Smoky Mountain airplane exhibit at Tennessee Museum of Aviation comes to life in this Sevierville air museum's hangar. With several fine examples of vintage aircraft, enthusiasts will enjoy being able to touch these fascinating examples of history. See the helicopter from the show "Air Wolf," an 1980's Cold War espionage show. The Tennessee Museum of Aviation is known for being the only place in the country to house two airworthy P-47 Thunderbolts.
Most of the fixed-wing and rotor driven aircraft housed in the 35,000 sq ft hangar are airworthy and the 5,500 foot runway of the Gatlinburg Pigeon Forge Airport rests nearby. Guests to the Tennessee Museum of Aviation can observe frequent flight demonstrations from the owners of these fine pieces of history. Once the engines of these restored aircraft start up and begin to throttle for take-off. you never know what aircraft you might have an opportunity to see during your visit. Some examples of this air museum in Sevierville's large selection of static and airworthy vintage aircraft, radial and jet engines, military vehicles, and various cockpits include:
Boeing P-12E
North American Rockwell OV-10
MiG 21
F-86 Saberjet
Sikorsy UH-34G
Beecraft SNB
North American T-28 Trojan
Douglas A-1H Skyraider
P-47D Thunderbolt Wicked Wabbit
Whether an avid enthusiast or simply curious, the Tennessee Museum of Aviation provides friendly staff and an educational experience that every vacationer to the Smoky Mountains should experience at least once. So take of at this Sevierville air museum today, and discover the wonders of aircraft history!
Contact:
Tennessee Museum of Aviation
135 Air Museum Way
Sevierville, TN 37862
B
- Tennessee Museum of Aviation Sevierville Air Museum
Written by Brittany Tipton