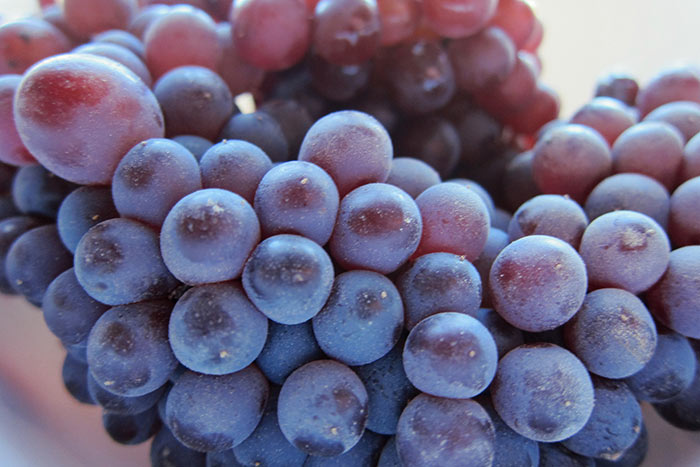 Everyone knows that the folks on Rocky Top like their corn in jars, but did you know that they also enjoy their wine sweet and bubbly? At Hillside Winery guests can taste delicious local made wines on their Smoky Mountain vacation. Located in Sevierville, near Pigeon Forge, this winery is a must for anyone who wants a taste of the vine in the here of the Smokies.
This educational, family-friendly Smoky Mountain winery allows you to enjoy a tour of the facility where you'll learn all about the wine making process, shop in the wine store for specialty wine decor and accessories as well as tasty souvenirs such as Sweetwater Valley Cheese selections, summer sausages, homemade wine jellies, and other delicious Tennessee products. But, perhaps The best part about a visit to Hillside Winery in Sevierville, TN is the free wine-tasting!
Specializing in sweet and bubbly wines, Hillside Winery is open 7 days a week (that's right even Sunday) from noon to 5 pm. Swing by this winery on your Smoky Mountain Wine Tour and get one step closer to earning free gifts on your wine tour.
Hillside Winery Sevierville, TN's Offers Some of the Top Wine in Pigeon Forge
From dry wines to sweet wines, bubbly whites to scrumptious sangria, this is the place to go for sweet wines. Generally speaking, in the South, we like our wine like we like our iced tea - sugary sweet, so keep in mind that these wines may not suit your palate if you prefer drier wines. But, if sweet is your preferred type of wine, this Smoky Mountain winery offers the largest selection of sweet wines and bubbly wines on the trail.
Dry Wine
Hillside Winery offers three varieties of dry wine:
Zinfandel -

This bold, rich white wine is a favorite.



Barbera -

Perfect with pasta, this dry red wine is modeled after traditional Italian wines.



Pinot Grigio -

This slightly sweet Italian tradition is great for sharing with friends.
Semi-Sweet Wine
If you prefer something between dry and super sweet wines, Hillside Winery offers 2 semi-sweet wines to delight your taste buds. The Rapsberry Blush is a delicious blend of white grape and raspberry wine. The Don Rosso pairs well with food, but is great to drink on its own as well.
Sweet Wine
These classically Southern wines offer the taste of summer's sweetest fruits in a wine glass. Enjoy these delicious selections:
Cantina Bianca -

Made in the tradition of the an Italian Muscato, this wine is delightfully sweet and aromatic.



Vino Rosso -

A sweet blend of several red grape varieties.



Black and Blue -

One of Hillside Winery's favorites, this blend of blackberry and blueberry wine is simply irresistible.



Sangria -

Enjoy a taste of Spain in the Smokies with this fruity wine blend.
Bubbly Wine
Bubbly wine is great for a special occasion (even if that occasion is simply a night spent relaxing in your hot tub with some special). Enjoy this selection of sweet, bubbly wines at Hillside Winery in Sevierville, TN.
Poinsettia -

A delightful bubbly cranberry wine. This seasonal wine usually appears around October.



Sonata -

This wine made from Chenin Blanc offers a dry taste that will satisfy those without a sweet style.



Hillside Spumante -

This sweet, white bubbly is made in the Asti tradition.



Muscadine Spumante -

Nothing is as Southern as a Muscadine wine. Enjoy this bubbly spin on a regional classic.
Hillside Winery offers a seasonal spumante in flavors such as Belinni, Raspberry, and Strawberry.
Final Thoughts on Hillside Winery
If you're looking for a Smoky Mountain winery with a great selection of sweet wines, Hillside Winery in Sevierville, TN is the winery for you. Featuring some of the top wine in the Pigeon Forge area, you'll be taking home a bottle of Black and Blue, Sangria, and Muscadine to enjoy back at your cabin retreat.
Contact:
Hillside Winery
229 Collier Drive
Sevierville, TN 37862
865-908-8482
B
- Hillside Winery Sevierville, TN
Written by Brittany Tipton