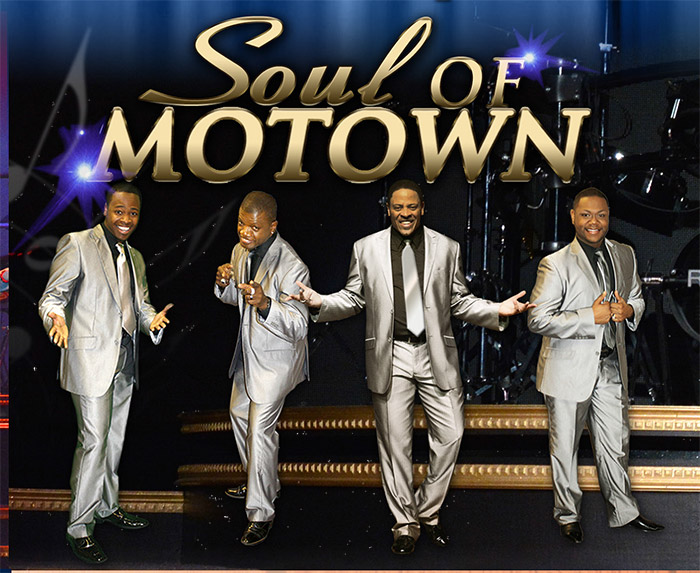 The Grand Majestic Theater provides quality entertainment within the Smokies. Recently relocated to the former Smith Family Dinner Show Theater building, Grand Majestic continues to present quality entertainment for vacationers searching for live music in the Smoky Mountains. Whether you're in the mood for the soulful sounds of Motown music, want to take a musical journey through pop hits from the 50's onward, or a foot stompin' Dukes of Hazard's musical, this dinner theater in Pigeon Forge has something for everyone!
Grand Majestic Dinner Theater Pigeon Forge TN's Quality Entertainment
With five shows to choose from there is no shortage of choices at this dinner theater in Pigeon Forge. Offering something for everyone in your group, choose from these exciting entertainment options:
America's Hit Parade - Travel through time as you revisit the hits from the 50s, 60s, 70s, and beyond. Filled with timeless classics, colorful costumes, and plenty of dancing, these non-stop, high-energy performances will have you clapping your hands and singing along. In addition to pop hits from the 50s onward, this show features segments of gospel songs as well as a one-of-a-kind patriotic tribute to America's armed forces. For families visiting the Smokies, this show will entertain everyone from Grandad to grandkids!
Smith Family Dinner Show - Look no further for proof of Charlie Bob and Jill Smith's quality of entertainment than the seven times their show has been awarded best show in the Smokies. Featuring a captivating combination of gospel favorites, beloved oldies, country classic favorites, clean comedy, and celebrity impersonations, this show is a must on your Smoky Mountain itinerary. Everyone will enjoy the delicious offerings of the Southern style buffet offered at Smith Family Dinner Show as well as every 5 pm and 8 pm show at Grand Majestic Dinner Theater.
Soul of Motown - Enjoy the soulful sounds of The Temptations, Aretha, The Drifter, The Platters,The Four Tops Smoky Robinson, Earth, Wind, and Fire and more! Soul of Motown takes you back to the heyday Motown. The performers in this show will electrify you with their stellar dance moves, elaborate costumes, and stunning voices. You'll have nothing but R-E-S-P-E-C-T for the talented cast of Soul of Motown. There's no wonder why Soul of Motown has ranked #1 on Trip Advisor for attractions in the Smokies for the past several years.
Hazard County Hoedown - One of the latest additions to Grand Majestic Theater Pigeon Forge's lineup, Hazard County Hoedown has became an instant success in the Smokies. Join Luke, Bo, and Daisy on a musical featuring all the elements of the beloved television show, with appearances from your favorite characters such as Boss Hogg and Sheriff Rosco. These Dukes will try to outrun the Sheriff with song and dance in Hazard Count Hoedown's unique musical take on this classic show.
Magic Spectacular - Coming from Las Vegas, Steven and Cassandra Best bring together comedy and illusion in this spectacular magic show and the Grand Majestic Theater Pigeon Forge, TN. Witness their World Record Quick Change act and more at this show that will have you spellbound.
Quality Buffet at Grand Majestic Dinner Theater Pigeon Forge
An hour prior to each showing of Smith Family Dinner Show and Hazard County Hoedown, visitors can get their fill of delicious Southern food at the buffet. Enjoy Southern favorites such as fried okra, chicken and dumplings, mashed potatoes and gravy, and fried chicken tenders. Make sure to save room for some Strawberry Shortcake for desert!
With great food and quality entertainment, there's no reason to not swing by Grand Majestic Dinner Theater for one of their five entertaining shows guaranteed to bring you a night filled with song, dance, magic, and more!
Stay close to Grand Majestic Dinner Theater Pigeon!
A stay in one of Cabins USA's Pigeon Forge cabin rentals offers vacationers to the Smokies all the comforts of home, while still staying close to all of the action. If you're in the mood for more magic, visit Terry Evanswood's Wonders of Magic Show Pigeon Forge. With close proximity to such wonderful attractions and plenty of space when you get back from a day of adventures, a cabin stay provides the perfect lodging for a Tennessee Smokies vacation to remember!
Contact:
Grand Majestic Theater
2330 Parkway
Pigeon Forge, TN 37863
865-774-7777
http://www.thegrandmajestic.com
B
- Grand Majestic Dinner Theater
Written by Brittany Tipton