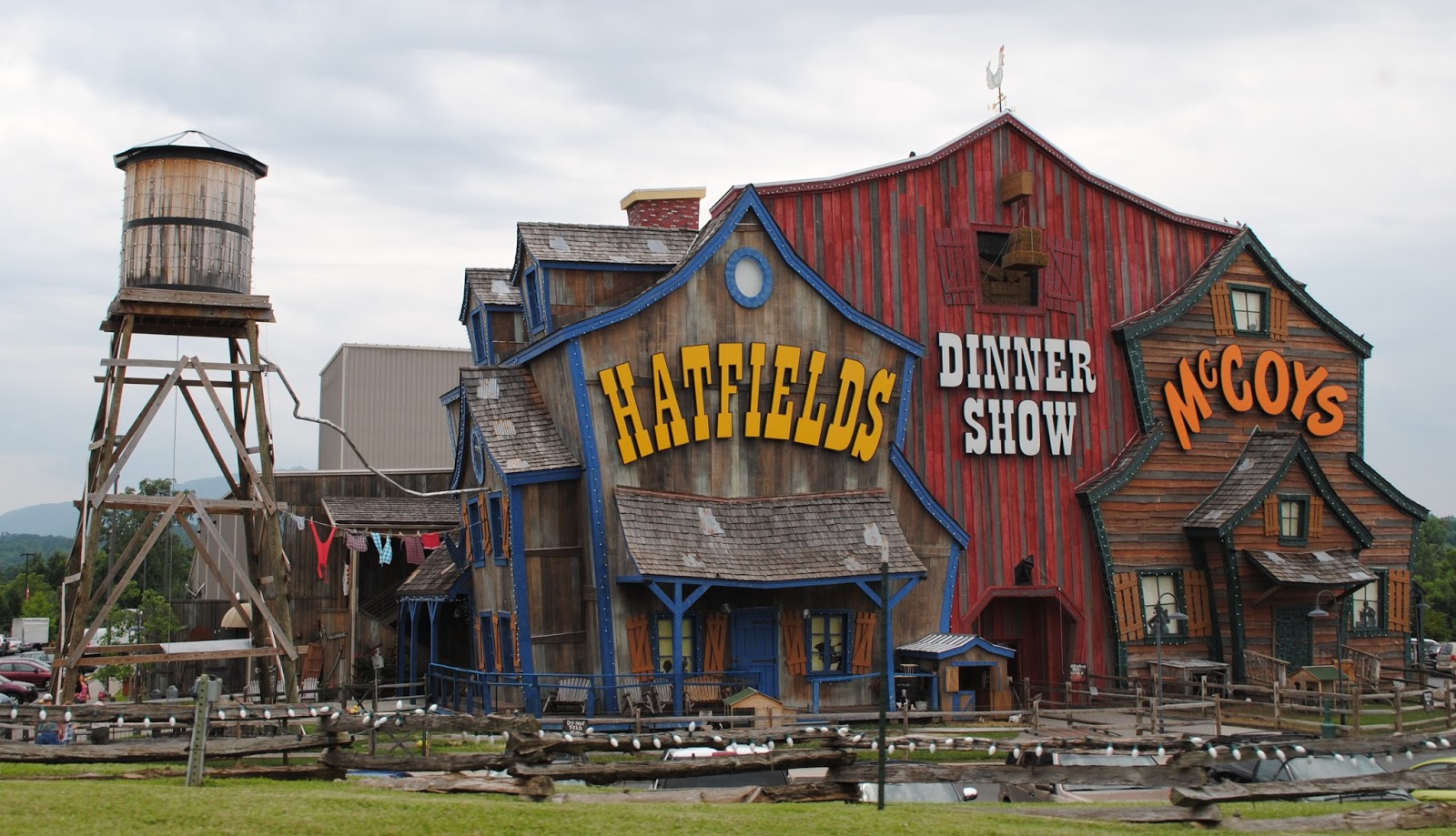 Come enjoy Smoky Mountain dinner shows for a performance and a meal in one ticket! There's plenty of action, drama, comedy, and musical talent on stage for your family or group to enjoy as well as bountiful helpings of delicious Southern food!
One of the most visited venues by visitors to East Tennessee, Smoky Mountain dinner shows range in scale from small stages in shopping centers to massive dedicated theaters with the latest state-of-the-art technology. Scattered down the Pigeon Forge Parkway, Smoky Mountain dinner theaters are a must to add to your vacation itinerary.
These Smoky Mountain dinner shows host talented casts containing performers who have accomplished national and/or international acclaim and decided to make the Smoky Mountains their home. With bluegrass, dance numbers, horse tricks, and more, these Smoky Mountain dinner theaters offer a wide range of shows from those with a loose interpretation of the Hatfield and McCoy feud to biblical musicals, so everyone on the trip can find a show to their liking.
Beyond great entertainment, these Smoky Mountain dinner shows provide guests with heaping helpings of delicious food. From fried chicken to mashed potatoes, Smoky Mountain dinner theaters don't just draw crowds for their shows alone - they're the best deal you can find for a night out with your family in the Smokies!
Make one of the several entertaining Smoky Mountain dinner shows part of your vacation to remember with Cabins USA!
Please Note: Cabins USA LLC's, hereinafter referred to as Cabins USA, area information, area events, and blog pages are provided as a public service. Cabins USA does not endorse any of the products, vendors, consultants, or businesses referenced in these web pages. Any mention of vendors, products, businesses, or services on the Cabins USA web site is for informational purposes only. Users of this web site are responsible for checking the accuracy, completeness, currency and/or suitability of all information. The inclusion of this information does not imply endorsement by Cabins USA. Furthermore, specific questions regarding any content should be directed to the appropriate organization and not necessarily to Cabins USA.