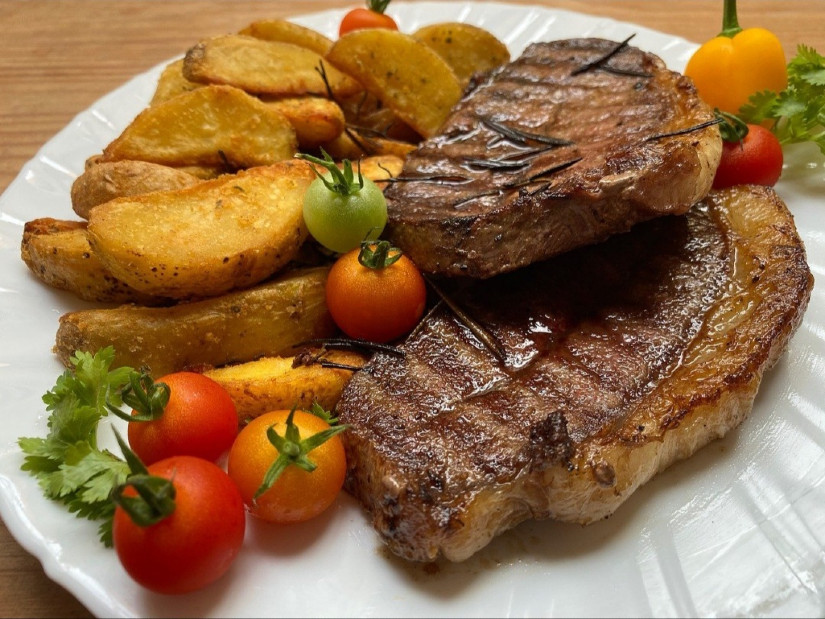 Nothing elevates a vacation to the Smoky Mountains from good to outstanding more than enjoying delicious food with those who matter most. Fortunately, there's a relatively new contender to check out the next time you head to the Pigeon Forge area named Fort Worth Texas Kitchen in Sevierville, TN, that's sure to satisfy your taste buds.
About Fort Worth Texas Kitchen
With a grand opening in August of 2021, Fort Worth Texas Kitchen is quickly gaining ground as one of the most popular restaurants in the area thanks to its blend of Texas and Mexican dishes, aka Tex-Mex, that leaves people craving more before they've left the restaurant.
What to Eat
So, what dishes should you try when you visit this new contender for Smoky Mountain dining? While we can't speak for you, we're more than happy to share some of our favorites with you to get you started, such as:
Appetizers
Guacamole: Hass avocados, fresh lime juice, onion, tomato, jalapeños, and cilantro. Made to order and served with house-made corn tortillas.
Mexican Corn: Grilled sweet corn dipped in lime aioli and topped with cotija cheese and chile powder. Comes in three or five ear orders.
Lone Star nachos: House-made fried corn tortillas topped with melted Colby cheese, refried beans, and pickled jalapeños. If desired, you can add chopped brisket.
Texas Tater: Smoked one-pound Idaho potato stuffed with melted Colby cheese, smoked bacon, green onion, sour cream, smoked brisket, candied jalapeños, and BBQ sauce.
Tacos
Texas Brisket: House-smoked brisket, green cabbage, tomatoes, onion, BBQ sauce, lime aioli, and cotija cheese.
Carne Asada: Marinated skirt steak, cilantro, onion, avocado, lime aioli, and cotija cheese.
Burgers and Sandwiches
Smoked Brisket: House-smoked beef brisket piled on a sourdough bun with sweet and spicy pickles, onion, and Texas BBQ sauce.
Chicken Fried Steak sandwich: Hand-breaded chicken fried steak on a grilled sourdough bun. Served with lettuce, tomato, onion, and pickle. Chile gravy is included on the side.
Texican Burger: Charbroiled 8 oz. brisket blend burger with sauteed onions and peppers and chile con queso. Served on a toasted sourdough bun.
Dessert
Pecan Pie for Two A La Mode
Peach Cobbler for Two A La Mode
Texas-style Chocolate Sheet Cake
With a full complement of sides and drinks, everyone in your group is sure to get their fill before heading back out to explore everything the Smoky Mountains have to offer.
Final Thoughts on Fort Worth Texas Kitchen
As delicious as the food is, you can't hope to try everything in one visit. With a stay in one of our Pigeon Forge cabins, you can plan out your entire vacation in comfort while deciding which dishes you want to try next.
No matter what your vacation plans are, you'll love every yummy moment during your visit to Fort Worth Texas Kitchen in Sevierville, TN.
Contact:
Fort Worth Texas Kitchen
1560 Parkway
Sevierville, TN 37862
865-366-1379