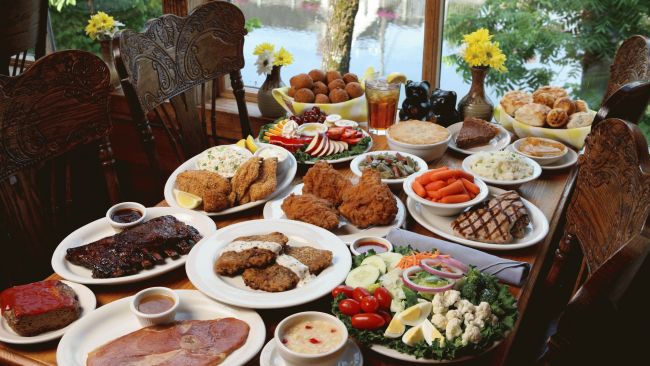 Smoky Mountains restaurants and eateries range from locally-owned dinners to chain restaurants. Locate your perfect Tennessee Smoky Mountains area restaurants for mouthwatering meals.
Discover Smoky Mountains Tennessee restaurants offering unique delicacies found only in the Smoky Mountains. While Smoky Mountains restaurants may offer menu items similar to other locations, diners will discover local Smoky Mountain recipes, passed down from generations, have a way of making your meal tantalizingly unique. Enjoy Granny's grits or Aunt Suzie's pecan pie at these Smoky Mountain restaurants and taste why Appalachia boasts some of the best cooking in the country!
Dine-in for breakfast at your favorite Smoky Mountains restaurant or explore any of the Smoky Mountains family owned restaurants filled with plenty of Appalachian fixings sure to satisfy your hunger and start you off on a fun-filled adventuress day in the Tennessee Great Smoky Mountains!
Please Note: Cabins USA LLC's, hereinafter referred to as Cabins USA, area information, area events, and blog pages are provided as a public service. Cabins USA does not endorse any of the products, vendors, consultants, or businesses referenced in these web pages. Any mention of vendors, products, businesses, or services on the Cabins USA web site is for informational purposes only. Users of this web site are responsible for checking the accuracy, completeness, currency and/or suitability of all information. The inclusion of this information does not imply endorsement by Cabins USA. Furthermore, specific questions regarding any content should be directed to the appropriate organization and not necessarily to Cabins USA.