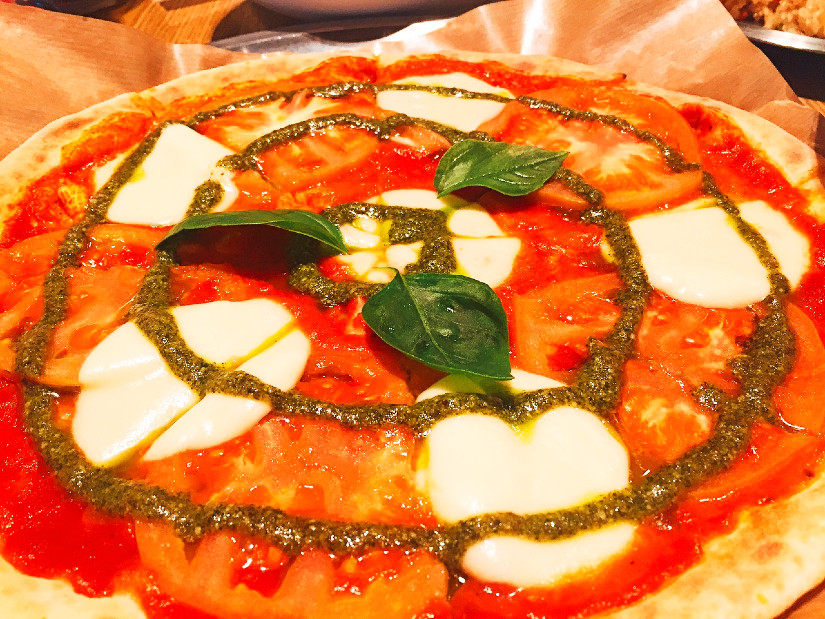 Nothing beats good food while on vacation in Pigeon Forge. One place that takes this to heart is Pizza Rio Wine + Bar in Pigeon Forge, where you'll enjoy delicious food, good drinks, and more for the perfect dining environment.
About Pizza Rio
At Pizza Rio, you'll enjoy a modern yet cozy artistic atmosphere. More importantly, everyone in your group will enjoy a Brazilian serving style, paving the way to a unique dining experience that will have you returning for more.
Explore the Menu Options
There's no shortage of menu options when dining at Pizza Rio. While everything is set within a pre-set menu, it's the choices within that set that let you customize your dining experience.
Rodizio Experience
Get ready because you're in for a treat that includes being served the following:
House-Made Seasonal Soup
Mix Greens with Lemon Honey Vinaigrette Topped with Sundried Tomatoes & Traditional Caesar Salad
House-Made Beef/Pork Meatballs Served in Marinara Sauce
Frango a Passarinho - Brazilian Crispy Chicken Wings
Next, you'll get to choose from a daily selection of handcrafted pizzas. Some options to consider trying include but aren't limited to:
Calabresa: Calabrese Sausage, Onion, and Olives
Frango Com Catupiry: Shredded Chicken and Brazilian Cream Cheese
Porteguesa: Ham, Tomatoes, Bell Peppers, Onions, Boiled Eggs, and Olives
Quatro Queijos: White Sauce and a Mix of Four Types of Cheese— Mozzarella, Parmesan, Blue Cheese, and Brazilian Cream Cheese
After pizza, it's time for dessert. Some yummy options available are:
Doce De Leite Com Coco: Table Cream, Dulce de Leche, and Coconut.
Nutella Com Morango: Table Cream, Nutella, and Strawberries.
Brunch Experience
Another way to eat at Pizza Rio is to enjoy the Brunch Experience. The menu for this option offers the following:
Seasonal Fruit Platter
Brazilian Cheese Bread
Baguette Bruschetta
Seasonal Chef's Soup
House-Made Beef/Pork Meatballs in Marinara Sauce
After the appetizers, it's time to choose your pizza. Some options available at brunch include but aren't limited to:
Margherita: Traditional Margherita Sauce, Tomatoes, and Basil
Nachos: Minced Meat, Cheddar Cheese, and Nachos
Hawaiian: Pineapple and Sliced Ham
Now it's time for dessert pizza. Some options available are:
Banana Com Canela: Table Cream, Banana, Icing Sugar, Cinnamon, and Whipped Cream
Romeu E Julieta: Mozzarella Cheese and Guava Paste
All the Drinks
You can't have excellent food without equally fantastic drinks. Some drinks on the menu you'll love include but aren't limited to:
Caipirinha: Sugarcane, Sugarcane Rum, Muddled Limes
Carioca Mule: A Brazilian Twist with Juicy Limes & Cachaca — Guarana Float
Bossa Nova: Apricot Brandy, Vanilla Rum, Pina & Limes — Creamy Finish
Carnival: Acai & Passion Fruit Liqueurs, Sugarcane Rum
Honeydew: Midori Melon, Licor 43, Pineapple — Served with a Wedge
Tropical Bay Breeze: Coconut Rum, Cranberry & Pineapple Juice, Dash of Grenadine — Served with an Orange Wheel
Coconut Martini: Signature Coconut Blend, Cachaca & Malibu, Splash of Pineapple Juice — Frozen & Topped with Coconut Shavings
Important Details
At this point, you're likely drooling over the food and drinks. Below are the hours and prices so you can make your plans:
Weekdays
Tuesday to Friday: 4pm – 10pm
Weekends
Brunch: 10 am – 3 pm
Dinner: 3 pm – 10 pm
Kids Prices
Under 3 Complimentary
4—7 $10.50
8—12 $16.50
Adults are $28.50 per person. Remember that reservations aren't required but are recommended, especially for busier nights.
Final Thoughts on Pizza Rio Wine + Bar in Pigeon Forge
If food and drink are your focus while on vacation in Pigeon Forge, you owe it to yourself to make Pizza Rio Wine + Bar in Pigeon Forge a part of your plans. Don't wait to enjoy one of the best restaurants in Pigeon Forge.
Contact:
Pizza Rio Wine + Bar
148 Showplace Blvd.
Pigeon Forge, TN 37863
865-366-9990