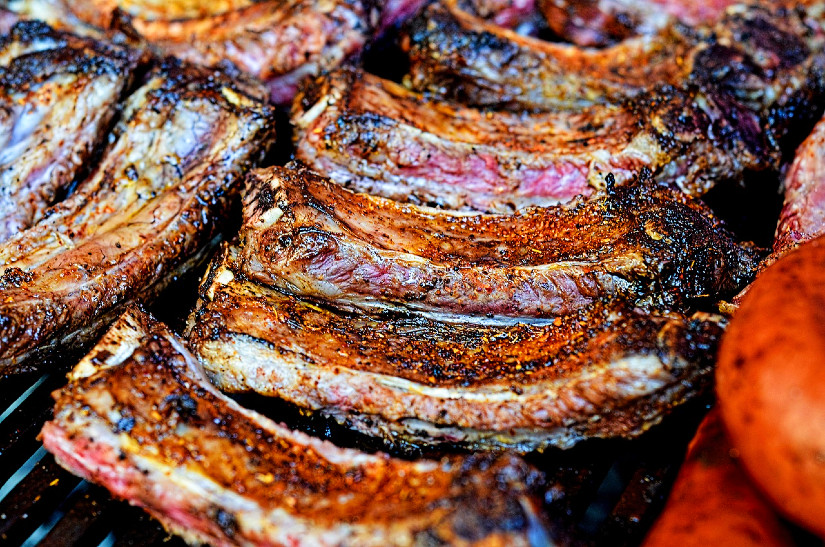 When you're ready for something tasty while vacationing in the Smoky Mountains, you'll love trying out Trotter's BBQ near Pigeon Forge. With delicious smoked meats, classic sides like mac and cheese, and an incredible atmosphere, this is one restaurant you'll want to add to your dining plans.
About Trotter's BBQ
Trotter's BBQ sits in the downtown Historic District of Sevierville, Tennessee, and was opened in the hopes of becoming the definition of whole hog barbecue in East Tennessee. With a low, slow cooking process, the hogs take on a delicious smoky flavor that can't be understated.
Whether you want to come in and sit down with your friends or bring the food back to your rental, Trotter's has an option perfect for your plans. According to David Rule, the owner, "We want our story to place SMOKY MOUNTAIN barbeque on the map and mark its moment in the BBQ history books." After trying their food, they're well on their way to making those plans come true.
The Food Options
Without further ado, let's look at the menu options you can expect when trying out Trotter's BBQ. The options available include but aren't limited to:
Appetizers
Pork Rinds: Fried Pig Skins, Frank's Hot Sauce
Pimento Cheese: Farm Vegetables, Fried Saltines
7-Layer Salad: Buttermilk Ranch, House Bacon
Stuffed Hushpuppies: Jalapeno Cheddar Sausage, High Sauce
Smoked Wings: 6 Wings or 12 Wings
Sandwiches
Smoked Bologna: Toasted white bread, shaved onion & iceberg
Smoked Meatloaf: Cara's Recipe, Tomato Jam, White Bread, Duke's Mayo
Pulled Pork Sandwich: Whole Hog, Slaw, Martin's Potato Bun
Deviled Chicken Salad: Smoked Chicken Breast, Sweetwater Valley Cheddar
Meat Plate
[Includes choice of one side + 2 Hushpuppies]
1/2 Dry Rub Chicken: Slow Smoked w/Trotter's Mop Sauce
Pork Ribs: Half Rack or Full Rack
Smoked Sausage: Stuffed with Cheddar and Jalapenos
Fried Catfish: Stone Ground Cornmeal & Smoked Tartar Sauce
Sides
Slaw
Mac & Cheese
Smoked Potato Salad
Cream Corn
Green Beans
BBQ Potato Chips
Desserts
Banana Pudding
Chocolate Chip Cookies
Samplers
[Two Sides w/ sliced cucumbers, spring onion, and hushpuppies. No substitutions].
Trotter's Sampler: Choice of 3 Meats
Waymore's Sampler: Pib, 1/2 Chicken, Ribs
J.R.'s Sampler: Wings, Sausage, TriTip
Bochephus' Sampler: Catfish, Burnt Ends, Meatloaf
Packages and Schedules
Are you in the mood for a picnic or hosting a party back at your cabin rental? Thanks to various take-home box options and a full catering menu, Trotter's has you covered.
No matter how you choose to BBQ, you'll rank this place as one of the best places to eat near Pigeon Forge. In addition, this restaurant is open daily from 11am – 8pm, making it easy to satisfy your BBQ cravings.
Final Thoughts on Trotter's BBQ Near Pigeon Forge
Don't wait to treat yourself and those who matter most to incredible food and a casual atmosphere by trying out Trotter's BBQ near Pigeon Forge. Take things to the next level by ordering a box or two and take it with you for a lovely time surrounded by the beauty of the Smoky Mountains on a picnic or other fun experience.
Contact:
Trotter's BBQ
127 Bruce Street
Sevierville, TN 37862
865-263-2103