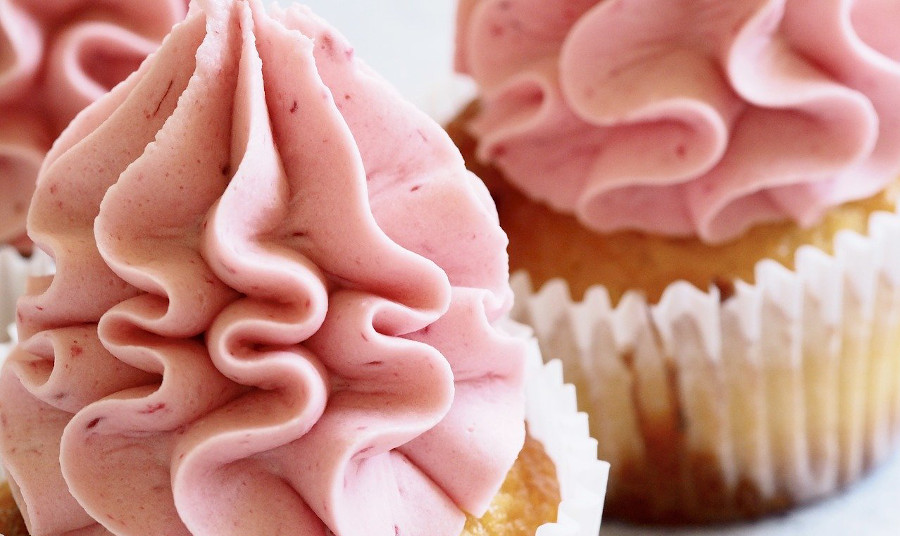 Cakes By Bakin' Bishop
Looking for a bakery with delicious cakes and cupcakes? Cakes By Bakin' Bishop is a charming spot in the outskirts of Pigeon Forge, TN with plenty of dessert options for a sweet snack or a cake for your event.
You can drop by for a sweet treat like a cupcake, a muffin, a cup of icing, or a cinnamon roll. If you're visiting the area for a wedding or birthday celebration, this is a great spot to order a cake or cupcakes for your event.
What to Expect at Cakes By Bakin' Bishop
Cakes by Bakin' Bishop is located on Wears Valley Road, just outside Pigeon Forge. Pull off at the pink and green sign advertising this rustic, little stop. Set against the woods, this bakery is made of rustic wood and decorated with vintage touches, including a red Coca-Cola sign. In the summer, you'll find a flower garden just outside the door to the screen porch that adds a homey touch.
Inside, you'll find a fresh, clean interior and a display packed with goodies. Their core menu listed online includes jumbo and mini cupcakes and cinnamon rolls—which are a favorite for many visitors! Other options on the menu for a sweet snack, include a cup of icing, cookie, cake, or brownie. Or stick to a tried and true classic like a chocolate chip cookie. In addition to their staples, they often feature a variety of seasonal cookies, so make sure to call ahead or drop by to see what's in stock. You can also warm up with a hot chocolate on a cold day or cool off with a soft drink in summertime.
Browse their online reviews or social media to see all the amazing birthday and wedding cakes. There's quite a variety, from simply elegant cutting cakes in all styles to towering layering cakes tied with ribbons and greenery. If you're planning an event like a wedding where you're looking for a specific style of cake or cupcakes, Cakes by Bakin' Bishop is a great choice for you. Just give them a call for more info.
Additionally, there's a spot outdoors to sit and enjoy your dessert on the wooden bench. Under the trees at the other end of the building, there's also a round table with an umbrella for sunny days.
Cakes By Bakin' Bishop: Hours & Prices
Cakes by Bakin' Bishop is normally open 5 days a week, but make sure to call ahead to make sure they're open. Generally, on Tuesday to Friday, you can drop by between 10am and 6pm. On Saturday, they open at 10am, but close a little earlier at 4pm—so make sure to plan ahead and get there a bit sooner. They are closed on Sunday and Monday of every week.
Cakes by Bakin' Bishop is a highly affordable, quality bakery if you're looking for cake, cupcakes, or other dessert for your birthday party or wedding reception. To get an idea of the pricing, you can pick up a dozen of jumbo cupcakes for $33.95 or a pack of 6 cinnamon rolls for $16.95.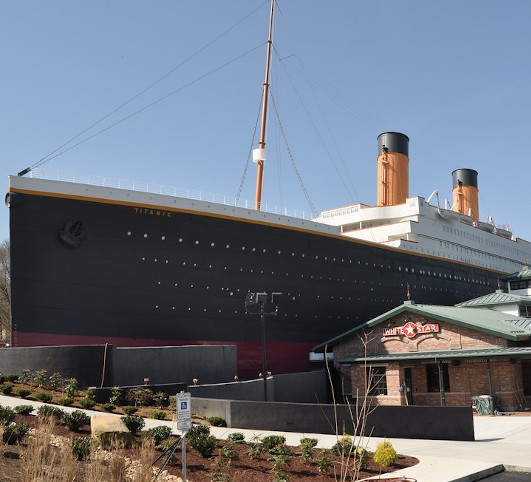 What's Nearby?
Cakes by Bakin' Bishop is less than 10 minutes down Wears Valley Road from the Pigeon Forge Parkway. It's a great stop if you're craving a sweet snack on your way to explore the area's best attractions.
If you're traveling with kids, plan an afternoon at WonderWorks Pigeon Forge, an indoor amusement park with laser tag, a ropes course, science exhibits, and much more. Visit the Titanic Museum Attraction, a large museum shaped like the RMS Titanic which features displays and historic artifacts. Just across the street, you can enjoy a meal at Local Goat, a casual, modern restaurant with a locally sourced menu and craft beer. You could spend hours visiting all the attractions and eateries along the Parkway, but here are just a few to get you started.
Planning A Stay in Pigeon Forge?
If you're planning a stay in Pigeon Forge for an upcoming trip or event, make sure to check out some of our other info on area attractions. We've got plenty of info on local businesses, places to eat, and fun things to do!
Contact:
Cakes by Bakin' Bishop
865-310-2662
Written by Clare Wiker