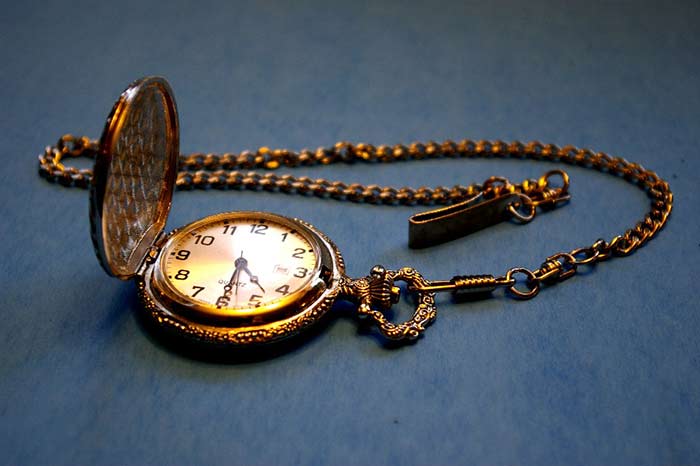 The rolling hills surrounding Sevierville seem to have changed little over the years, cradling the city that stands as a gateway into the Smokies from Knoxville. Sevierville antique stores grant shoppers a look into this city's and the surrounding area's past. Perusing the shelves of one of the several antique stores in Sevierville, one might find a coin from the Civil War, an old souvenir mug from the '60's, or a delicate hairpin from the Roaring '20's. There's no telling what treasures Sevierville antique stores might be hiding!
From handcrafted furnishings to toy cars that were well-loved by a child long ago, these antique stores in Sevierville give visitors to the Smokies a chance to relive their childhoods (or their parents' or grandparents') as well as find articles from even further back in East Tennessee's history. East Tennessee saw many divisions during the Civil War, so shoppers may find both Union and Confederate artifacts.
Anyone visiting the Smokies should set aside time for a Sevierville shopping trip featuring a tour of the antique stores in Sevierville. An experience that's part scavenger hunt, part history lesson, and entirely fun, history buffs and antiques enthusiasts will enjoy the selection of antiques in Sevierville, TN.
Sevierville Antiques
Chips Antiques
3950 Newport Hwy, Sevierville, TN 37876
(865) 254-8027
Just off of HWY 411, Chips Antiques stands apart from other Sevierville Antique Stores with its large collection of old gas station signs and farm antiques. From old plows to tin Shell signs, collectors of gas station memorabilia or antique farming equipment will enjoy this store.
Flat Creek Village
3599 Newport Hwy, Sevierville, TN 37876
(865) 428-4450
Spread out over 5 acres right off of 411, Flat Creek Village offers a unique Sevierville shopping experience. Unlike other Sevierville antique stores, Flat Creek features 30 specialty shops in a village setting. Offering antiques, quilts, crafts, local honey, seasonal decoration, and more, there is plenty to browse through at Flat Creek Village.
Memory Lane Antique Mall
1838 Winfield Dunn Pkwy., Sevierville, TN 37876
(865) 428-0536
With 40 vendors, this antique mall features affordable fine antiques. From furniture to glassware, this store offers quality pieces and plenty of variety to pursue through. Make sure to add this to your list of antiques stores in Sevierville to stop by on vacation.
Tudor House Antiques & Collectibles
1417 Winfield Dunn Pkwy., Sevierville,
(865) 428-4400
Right off of HWY 66, Tudor House Antiques and Collectibles, one of the oldest Sevierville antique stores, has provided an assortment of antiques for 20 years. Featuring vintage costume jewelry, period clothing, antique toys, and beautiful antique books, there's a little bit of everything for everyone looking for antiques in Sevierville, TN.
Heartland Antiques-Collectible
1441 Winfield Dunn Pkwy., Sevierville, TN 37876
(865) 429-1791
Like most antique stores in Sevierville, Heartland Antiques-Collectible offers a wide variety of furniture, knickknacks, and collectibles. For the knife enthusiast in the group, Heartland Antiques' selection of antique knives is sure to please. Add this shop to your list of must-stop shops on your Sevierville shopping trip.
Olden Days Antiques and Collectables
1846 Winfield Dunn Pkwy., Sevierville, 37876
(865) 429-4398
With antiques ranging in price, the 30 vendors of this shop offering antiques in Sevierville, TN provides visitors with a chance to search through Coke and Campbell's collectibles 7 days a week.
Action Antiques and Collectables
2189 Winfield Dunn Pkwy., Sevierville, TN 37876
(865) 453-0052
Featuring the standard hodge-podge of glassware, kitchenware, furniture, and trinkets of most Sevierville antique stores, Action Antiques focuses on old coke collectibles, particular vending machines, and vintage gas station signs and pumps.
Stay next to all the Sevierville shopping!
From Sevierville antique stores to outlet malls, Cabins USA offers Smoky Mountain cabin rentals that place you right at the heart of all the action. Make an entire day an antique treasure hunt by visiting Pigeon Forge antique stores, Wears Valley antique stores, and Gatlinburg antique stores as well. All these wonderful shopping opportunities remain just a stones throw away from your Cabins USA vacation rental!
Written by Brittany Tipton