Planning a family vacation to Dollywood Theme Park? With so many great places to stay, it can be a bit daunting trying to decide where to book.
To help you on your way to a fantastic vacation at Dollywood, we've made this handy guide. Check out the different perks of several resort areas near this popular Smoky Mountain Theme Park so you can find the best cabin resorts for your Dollywood vacation!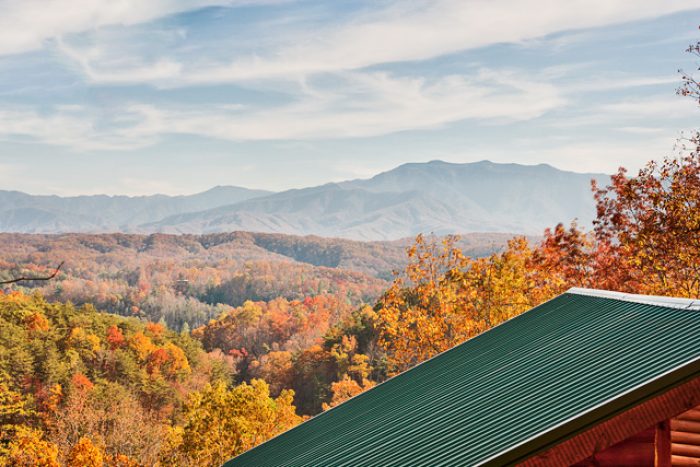 Upper Middle Creek
The Upper Middle Creek area just outside of Pigeon Forge is a great place to find cabins convenient to Dollywood. The charming cabins located off of Upper Middle Creek Rd are nestled in the mountains above Pigeon Forge, so guests get to experience beautiful views.
These cabins close to Dollywood have luxurious amenities like private indoor pools and theater rooms to make your stay a true delight. These rentals near Dollywood range from romantic 1-bedroom cabins to spacious 4-bedroom family retreats to accommodate any sized group.
Other great places to find Dollywood cabins with views are the Summit View and Eagle Crest Resort area.
Bear Cove Falls
It's hard to beat the convenience offered by the cabins in Bear Cove Falls, a popular resort just off of Dollywood Ln. These comfortable cabins are less than a mile from Dollywood's entrance and only a mile from Downtown Pigeon Forge.
In addition to making it easy for guests to be first in line for great rides and rollercoasters, this resort offers a pool and several pet-friendly cabins. These cabins are a great choice for golfers thanks to their proximity to Gatlinburg Golf Course.
Hidden Springs Resort
Hidden Springs Resort is a luxury cabin community that comes complete with an indoor/outdoor resort swimming pool! When you aren't busy having a blast with your family at Dollywood, you can relax in your cozy cabin or work on your tan by the poolside.
This resort area behind Dollywood has some of the best cabins in Pigeon Forge, so you can treat your family or group to a luxury cabin vacation when you stay in this resort area.
Sky Harbor
This resort area is located off of the Pigeon Forge-Gatlinburg "Spur" road that connects both cities. One of the biggest advantages of these resort rentals is that they place guests between Dollywood and Gatlinburg – two of the top-rated destinations in the Smoky Mountains.
If you have a long list of sights and attractions to cross off your list, the cabins in Sky Harbor offer incredible convenience for exploring the best the Smokies can offer. As an added perk, many of these cabins rest in beautiful forest settings that let guests truly experience the natural beauty of the Tennessee mountains.
Starr Crest
If you want to see for miles and miles from your Smoky Mountain cabin, consider reserving a premium rental in Starr Crest Resort. With great mountain views and resort swimming pool access. When you aren't busy exploring Pigeon Forge or Dollywood Theme Park, you can live the good life at these luxury cabins with amenities like hot tubs, game rooms, fireplaces, and romantic jetted tubs.
Richardson Cove
Looking for secluded cabin rentals only a short drive from Dollywood? Richardson Cove is a prime area to find a cabin where you can slow down and enjoy a truly peaceful vacation.
Plus, these cabins allow guests quick access to Dollywood by way of scenic country roads. Better yet, you won't have to deal with any traffic in Pigeon Forge, because these rentals are located on the same side of the Pigeon Forge Parkway as Dollywood.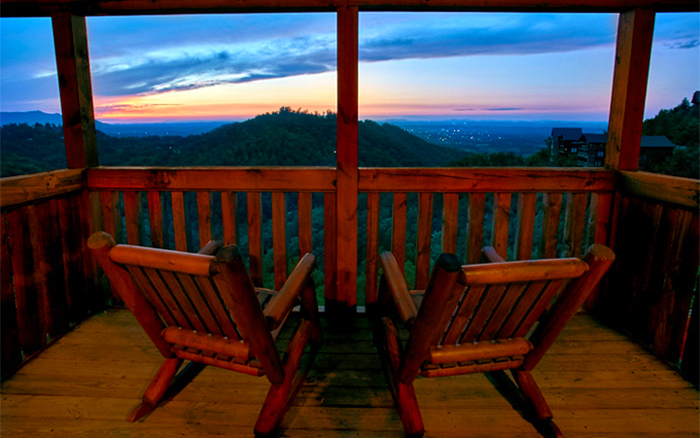 Final Thoughts
This guide can help you narrow down your list of options, but talking to one of our reservation specialists is an even better way to find the right cabin. Simply call (865) 429-4121 to find more information about our cabins, amenities, and locations!
Whether you call our office or book your cabin rental online, you'll earn a special 15% discount off of your nightly rate to help you save during your family's adventure at Dollywood!
Written by Mark Frazier