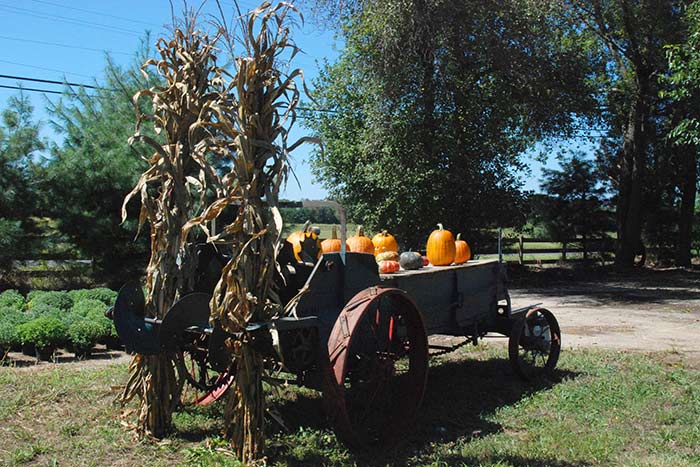 Autumn in the Smokies in unlike anywhere else. The rolling hills burn bright at sunset in shades of burnt orange, golden yellow, and crimson red. The fall foliage brings with it a cornucopia of fall activities for visitors to choose from for a seasonal vacation to remember.
Fall is a time of harvest. A time to enjoy delicious food. A time for gathering bushels of apples and picking out the perfect pumpkin. A time to sip on warm apple cider and in cozy sweaters while the leaves tumble through the air around you.
Take advantage of the wide range of autumn activities that bring you out into the crisp autumnal air of the Smoky Mountains.
Outdoor Fall Activities in the Brisk Air
Fall provides the perfect weather to enjoy the picturesque landscapes that fill the Smokies in a variety of ways! Several autumn activities allow everyone to step outside and enjoy the Smoky Mountain fall:
Take a hike on a trail lined with colorful foliage.
Enjoy the rural scenes and wildlife of Cade's Cove on the motor loop.
Take a hayride pulled by a tractor through a farm.
Gather baskets and bushels full of apples at an orchard.
Wander through the pumpkin patch to find the perfect pumpkin for carving and baking
Craft Fairs and Festivals Full of Fall Activities
Autumn in Gatlinburg and Pigeon Forge isn't only a celebration of the beautiful changing landscape, but of the craftsmen and musicians of the Smokies! Several craft fairs and festivals provide an space for these artisans to showcase their work and provide fall activities for visitors to enjoy fall in Pigeon Forge and Gatlinburg. These festivals include:
The Gatlinburg Craftsmen Show
The Smoky Mountain Harvest Festival
The Southern Gospel and Harvest Festival at Dollywood
Oktoberfest at Ober Gatlinburg
A Taste of Autumn Pigeon Forge
Spooky Shows and Tours for Halloween Fall Activities
Fall brings with it everyone's favorite spooky holiday, Halloween! Several fall activities in the Smokies focus on this ghoulish celebration. Make sure to sleep with the lights on after this frightening festivities:
SHOCKtober at the Space Needle
Frightening Ghost Tours of Gatliburg
Pigeon Forge Safe Halloween Festival
Gatlinburg Halloween Kickoff Carnival