We all want a vacation that's fun, relaxing, and memorable. More so, no one wants a vacation that falls flat. With our increasingly busy schedules, making those limited vacation days count matters more than ever.
If you're planning a getaway to Pigeon Forge, there's no doubt you're looking for the best possible experience that's within your budget.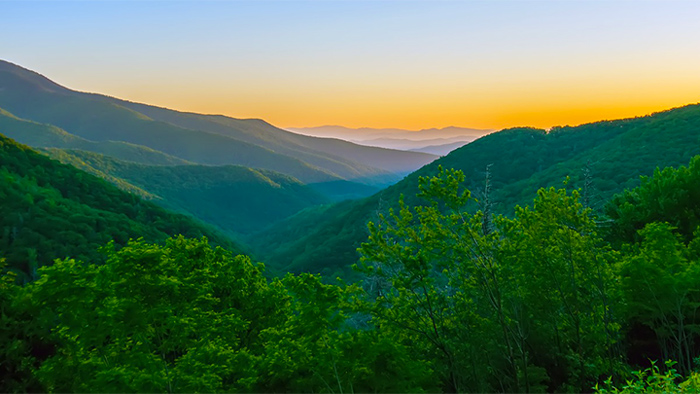 Luckily, here are 7 Pigeon Forge vacation secrets that can help you get the most out of your stay!
We probably can't guess everything that will take your vacation to the next level, but we can give you the best tips from our guests who have truly unforgettable stays in the Smoky Mountains.
1. See At Least One Major Attraction
Dollywood, The Titanic Museum, Dixie Stampede, Ripley's Aquarium of the Smokies – these are just a few of the biggest and best attractions in Pigeon Forge. Destinations like Dollywood draw millions of visitors every year. With that much crowd appeal, you can rest assured that these top-rated sights and attractions are worth seeing on your vacation.
For a great Pigeon Forge vacation, be sure to visit some of these best known attractions in the Smokies.
2. Visit A Fun, Smaller Attraction
A Smoky Mountains vacation isn't complete without playing a round of mini-golf, laser tag, or racing for bragging rights in go karts. These classic family entertainment options are an affordable way to make fun memories during your trip!
Going on a trip that balances big and small attractions is one of the best ways to have an exceptional Smoky Mountain vacation.
3. Spend at Least One Day in the National Park
Pack a lunch, bring a blanket, and lace up your hiking boots for a day in the Tennessee mountains. With over 800 sq. miles of preserved land, The Great Smoky Mountains National Park is nothing short of a national treasure.
The funny thing about this treasure though is that it's absolutely free to explore! The Smokies are one of the most accessible national parks in the country, so it would be a shame to miss out on experiencing this beautiful mountain wilderness.
Whether you plan to see waterfalls, mountain views, wildlife, or historic homes, the Great Smoky Mountains National Park is filled with opportunities for adventure, fun, and some incredible photo opportunities.
While popular regions of the park like Cades Cove and Clingman's Dome are definitely "must-sees," be sure to take some time to explore less traveled areas like Cataloochee or Greenbrier to experience the true peace of the Smokies.
4, Stay a While
With so many exciting things to do and see in Pigeon Forge, it pays to take enough time to truly enjoy your stay. While it's possible to pack a lot of action into a weekend in the Smoky Mountains, it's even better to take some time to explore and smell the roses. By staying for a week or more, you can explore as much of Pigeon Forge and Gatlinburg as possible!
Better yet, you won't have to deal with the stress of a packed schedule. Instead, you can spend time enjoying the company of people you really care about.
5. Bring Good Company
Even though the Smoky Mountains are fun-filled and action-packed, Pigeon Forge vacations are special thanks to the time you spend with the people who matter most.
Whether you're hoping to make cherished family vacation memories or having a blast with a group of old friends, sharing Pigeon Forge with good company is what makes a trip truly memorable.
But where can you stay to maximize your quality time with family and friends? That leads us to our last secret tip.
7. Book a Log Cabin
While you could reserve several hotel rooms for your vacation, you'll enjoy just as much privacy and even more comfort by pitching in on a family cabin in Pigeon Forge!
These lovely log homes make ideal launch pads for perfect Pigeon Forge vacations for several reasons.
First, a spacious cabin retreat allows large groups to truly enjoy each other's company. Next, log cabins come with great amenities like hot tubs, pool tables, swimming pools, and theater rooms to make your stay luxurious and fun.
Another advantage of cabins is that they offer secluded spots in the mountains that give you your own personal slice of the Smokies to enjoy. With a beautiful setting and a stunning mountain view, you'll be glad you reserved a comfortable cabin for your vacation.
Lastly, a renting a Pigeon Forge cabin offers exceptional value for your stay! For about the same rate as a hotel room, you'll have more amenities, a convenient location, and gorgeous mountain scenery.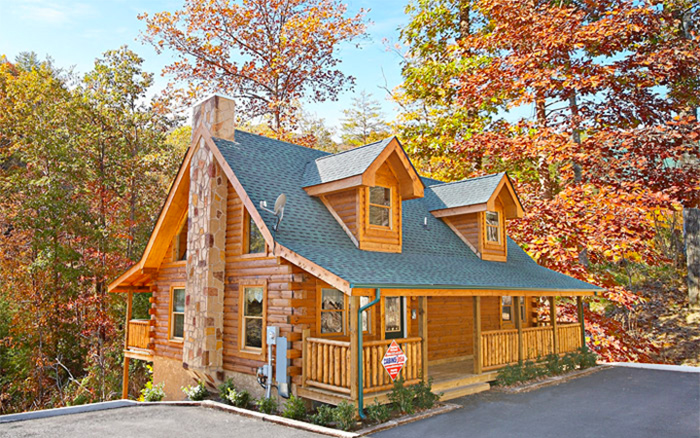 To help you save even more on your stay, Cabins USA offers all of our properties with a special discount. To learn more, feel free to call our reservations office or check our cabins' nightly availability.
What are your favorite Pigeon Forge vacation secrets? What are your favorite things to do and see in the Smokies that make your stay incredible? We'd love to hear about it in our comments section!
Written by Adam Shafer