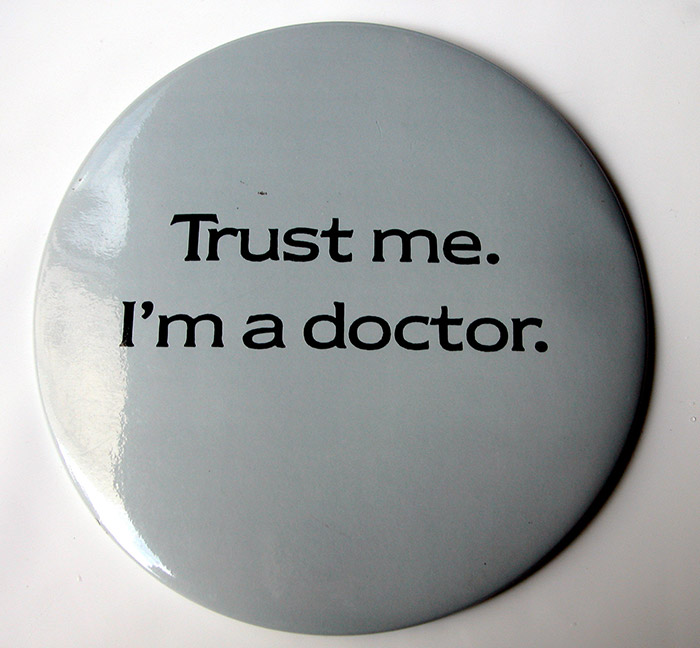 What does it feel like to experience cabin fever? Cabin Fever," popular culture associates complete and total isolation with madness. However, is it a really a bad thing to catch cabin fever? Cabins offer a chance to escape from the monotony and routine of our busy lives and reconnect with friends, family, and nature. A cabin stay in the Smokies provides guests with ample space for everyone to relax and be entertained, amenities that make you feel right at home, and convenient locations that place you as close to all the action of Pigeon Forge and Gatlinburg as you'd like. With perfect location and plenty of room, you'll wonder why you haven't caught cabin fever sooner. Here's some "symptoms" of cabin fever Pigeon Forge and Gatlinburg visitors will be dying to catch.
Cabin Fever Symptom #1: Lackadaisical Lounging
A cabin stay offers guests plenty of ways to relax and catch cabin fever. Gatlinburg and Pigeon Forge provide vacationers to the Smokies with numerous attractions, spectacular live shows, and fantastic dining options for the entire family, but with so many luxurious amenities, guests may just catch cabin fever and spend a few days lazily lounging about their cabin.
Cabins with saunas, hot-tubs, jacuzzi tubs, and expansive king-size beds invite guests to sit back, relax, and give-in to cabin fever. Cabins offer the perfect setting to spend summer afternoons in the shade of the back porch gently swaying back and forth on the porch swing with a good book. Spend chilly fall evenings curled up with loved ones on the couch in front of a roaring fire while watching some of your favorite movies. Feel your cares melt away in the warmth of your cabin's private sauna or in the warm waters of your hot tub. The cabin fever cabins in the Smokies produces can be dangerously relaxing.
Cabin Fever Symptom#2: Drastically Increased Fun
As the condition progresses, guests report escalating symptoms of cabin fever. Pigeon Forge's exciting Parkway, filled with endless options for entertainment. Enjoy an exhilarating thrill ride or roller coaster at the world-famous Dollywood Amusement Park. Watch top-notch performers sing your favorite hits and dance on one of the area's several theaters' stages. Partake in friendly competition on the go-kart track, at the arcade, or on a putt-putt course. Shop until you drop at outlet malls, artisan shops, and charming boutiques.
With some much to do right outside your door, you're cabin's convenient location is enough to give you a sure case of cabin fever. Cabins, however, offer plenty of entertainment options within their own walls that will have you locked-in with a case of cabin fever as well. Enjoy a true movie theater experience in your home theater cabin complete with comfortable leather recliners, big screen TVs, and state-of-the-art surround sound. Spend hours at the pool table or beat the high score on the arcade game. Who says staying in your cabin has to be boring?
Cabin Fever Symptom #3: Excessive Affinity with Nature
Cabin fever sufferers often note the new-found, restored closeness to nature (almost startling in an era of excessive technology). Cabin fever produces a sudden urge to enjoy breakfast among birdsong and light breezes on your cabin's deck as well as compulsion to watch the sunset over the mountains from the comforts of your rocking chair. A strong desire to enjoy the sun at the resort swimming pool may also be a sign that you've contracted cabin fever. Gatlinburg and Pigeon Forge place vacationers right next to the nation's busiest national park- Great Smoky National Park.
Join the more than 9 million visitors who hike this park's scenic trails, taking in stunning views of the surrounding landscape. You'll more than likely find fellow sufferers on the trail as an uncontrollable desire to explore nature marks some of the most critical cases of cabin fever (first documented in the landmark case of one Henry David Thoreau). Cabins might drive you mad with the urge to trade your cellphone for a canoe and some self-discovery in the solitude of nature.
Cabin Fever Symptom #4: Cohesive Relationship Proliferation
Cabin fever exhibits a strange pattern in groups. After a few days at your cabin, you and your friends and family might be experiencing increased feelings of well-being towards each other - a clear indication of cabin fever. Cabins place you and your loved ones in close quarters when otherwise each of you might be separated or else occupied by your smartphones. Additionally, these cabin fever symptoms manifest most acutely when groups of people, such as extended family or church groups, choose a cabin for their reunion or retreat. Bonding with friends in family comes naturally in the cabin environment, and, by the end of your stay, you might sense residual effects of cabin fever long after you check out.
Cabin Fever Symptom #5: Alarming Vacation Savings
Cabin fever sufferers will notice that their wallets seem heavier, their bank accounts fuller, and their credit cards accepted. With kitchens that invite the chef of the group to cook everything from tasty snacks to gourmet meals and grills for cookouts in the mountain air, there's no need to eat out for every meal. Cabin fever sufferers will relish the savings provided from the in-cabin washer and dryer which saves you money and a trip to the laundromat.
What to Do if You Experience Cabin Fever
If you or anyone you know exhibits any signs or symptoms listed above, please don't fret. Cabin fever is simply a natural response to the relaxation afforded by your cabin stay. In fact, many people experience recurrent bouts of cabin fever. Cabins offer the space of home, luxurious amenities, convenient locations, and more! It's no wonder why some cabin fever sufferers find it difficult to check out! In fact, you could rent your very own Pigeon Forge Cabin if you are brave enough to risk your own case of cabin fever.
Written by Brittany Tipton