A new coaster is in town and we can't wait to take it for a spin.
Dollywood has been busy making a name for itself as one of the best roller coaster parks in the Southeast - so this newest addition has everyone practically giddy with excitement. Starting in 2016, visitors can look forward to a new, record-breaking coaster called Lightning Rod.
Dollywood has invested $22 million into this new concept coaster inspired by tricked-out 1950s roadsters. The theme fits nicely for Pigeon Forge since the Smoky Mountains are a major destination for car shows like the Spring and Fall Rod Runs.
Though the ride was originally scheduled to open in March 2016, but a manufacturer part recall temporarily closed the ride. As of September 1, 2016, Lighting Rod is operating normally, so visitors can enjoy this ground-breaking ride that's the fastest wooden roller coaster in the world!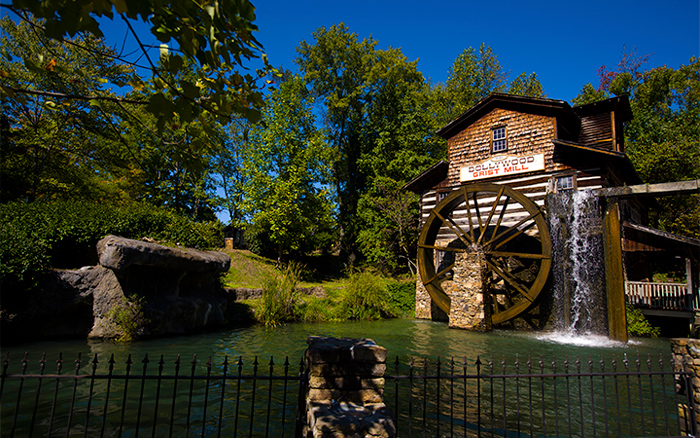 How is this Coaster Record-Breaking?
First, Lightning Rod is a wooden roller coaster. You can expect all of the classic fun, the exhilarating thrills, and the exciting roar of old-style coasters like Thunderhead, but also Dollywood's newest coaster has a few tricks up its sleeve.
Because this coaster is made the old-fashioned way, the construction of this attraction pushes the limits of what was thought possible for a wooden roller coaster. This is thanks to a special topper track that provides an exceptionally smooth ride.
The World's Only Wooden Launch Start Coaster
First, this ride features a launch start that rapidly accelerates the coaster to 43mph up a 206ft hill to the first drop. Lightning Rod is the first of its kind– so you'll have to come to Dollywood to see it!
The Fastest Wooden Coaster in the World
This ride flies through mountains and hills at 73 mph, just like a hot rod roaring through Smoky Mountain roads. At this breakneck speed, Lightning Rod will snatch the title from the previous record holder "Goliath" that topped out at 72mph.
Other Lightning Rod Facts
The main drop in the coaster is a 165ft, 73-degree descent. At this point, the coaster reaches its top speed of 73mph.
This coaster doesn't have any loops, but it does have plenty of "air time." If you've ever driven over the crest of a hill, you may have had the sensation of being lifted into the air. Lightning Rod features 12 of these "air time" moments for a fun, exciting, and exceptionally memorable ride.
Additionally, this excellent new coaster makes terrific use of the rugged terrain of the Smoky Mountains. With high banked turns and rolling, stair-stepped descents, this thrill coaster excellently mimics the excitement of taking a hot rod on a country road.
See it for you yourself:
Where is the new Dollywood coaster?
Guests will find Lightning Rod in the Jukebox Junction region of Dollywood Theme Park next to Rockin' Roadway. Judging from the video, this ingenious new ride is built into the surrounding landscape in a way that complements the famous scenery of the Great Smoky Mountains.
If this new ride pushes the bounds like Dollywood's most recent creative coaster, Wild Eagle, then we're all in for a great treat!
As with any new thrill ride in Dollywood, there are bound to be long lines to experience this unprecedented new addition to the park. If you want to avoid waiting in long lines to ride this coaster there are a few tips to get around the crowds.
In fact, you could also be one of the first people to ride this exciting ride! Stay tuned for when this ride will open so you can experience this world-class coaster in the Smoky mountains! If you were to stay near Dollywood with Cabins USA, you and your family can easily make this exciting new ride with minimal wait time.
Come see this record-breaking coaster for yourself at Dollywood in Pigeon Forge, TN!
Written by Mark Frazier