Is the forecast calling for rain when you visit Pigeon Forge? Although we all hope sunny days for our vacation, we aren't alway so lucky.
That day spent hiking, riding coasters at Dollywood, or just strolling through Pigeon Forge just isn't as fun in rain or inclement weather. And this might happen more than we would like. After all, many parts of the Smokies get around 55" of rain per year. This may have you asking what to do in Pigeon Forge when it rains?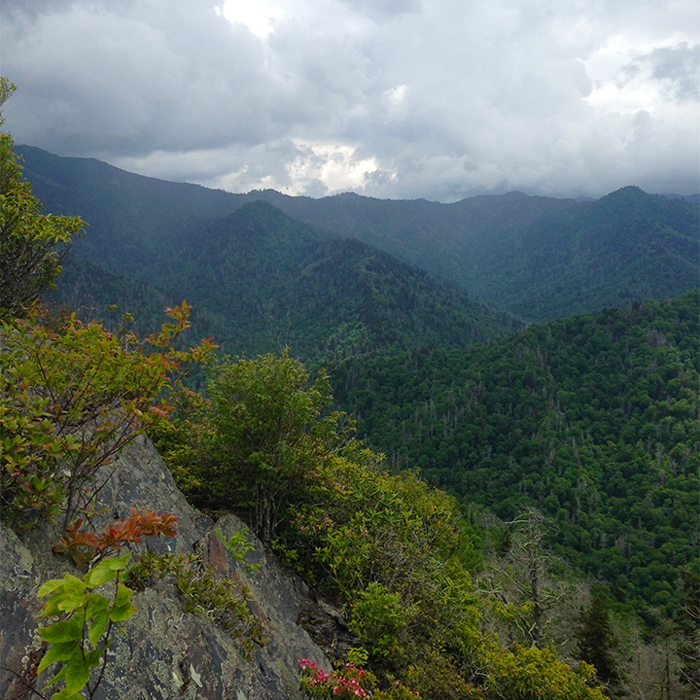 If you're expecting less than perfect conditions during your Smoky Mountain vacation, there's no need to despair. After all, there are tons of great rainy day activities so won't miss out on a single minute of enjoying your vacation!
Indoor Activities in the Smoky Mountains
1. See the Titanic Museum
Going to a museum is a classic backup plan when you have a rainy day on your vacation. Luckily, the Titanic Museum in Pigeon Forge, TN has something for everyone!
Interactive exhibits and painstaking historic reconstructions bring visitors back to the fateful night the great ship sank into the icy depths. Fans of the Titanic movie and history buffs alike all find something to love at this world-class museum.
2. Play Laser Tag
If the kids need to work off some energy on a rainy day, it's hard to beat an adrenaline pumping game of laser tag. The whole family will enjoy some friendly competition and it gives everyone a chance to get out and play. Try Lazerport Fun Center in Downtown for a multilevel, indoor arena.
2. Climb in an Indoor Ropes Course
Another fun option for families with children is to try the Indoor Ropes Course at WonderWorks. Navigate through a 4-story, glow-in-the-dark ropes course for a challenging experience the kiddos won't soon forget!
3. Indoor Sky Diving
Check out this extreme adventure in any weather! Flyaway Indoor Sky Diving in Pigeon Forge offers an exhilarating rush and a great experience to share with friends and family back home. An observation deck above this vertical wind tunnel allows you to watch your family and friends lifted into the air.
4. Take a Shopping Trip To Tanger Outlets
Pigeon Forge is famous for its great outlet shopping, but Tanger Outlets between Sevierville and Pigeon Forge is an especially popular destination for shoppers. A rainy day is well spent when you're finding great deals on your favorite brands!
5. Explore Ripley's Aquarium of the Smokies
In nearby Gatlinburg, Ripley's Aquarium is an excellent attraction to visit when your other plans are rained out. You'll discover why this is the top-rated aquarium on Trip Advisor. With great exhibits like the Shark Tunnel and the Penguin Playhouse, you can marvel at a huge variety of ocean life like you've never seen them before.
5. Tour Local Wineries
When the rains come, why not take a tour on the Rocky Top Wine Trail? There are several local wineries located close to Downtown Pigeon Forge where you can try free samples and learn about the wine-making process. Stop by the Mountain Valley Winery, the Apple Barn, and the Hillside Winery to find a new favorite wine to bring home.
6. Relax in you Cabin Rental
When you book a Pigeon Forge cabin with a game room, there's no need to let the rain ruin your vacation fun! Instead, you can experience hours of friendly competition playing billiards, air hockey or board games. In a cabin with a theater room, you can watch your favorite shows and movies while unwinding with the people you care about most.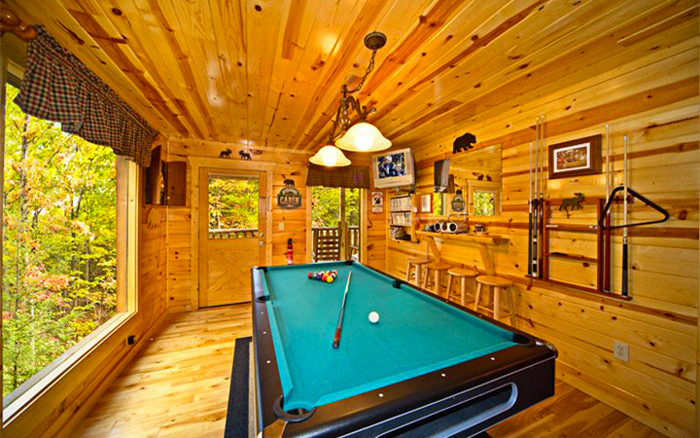 Final Thoughts
While the rain can change your vacation plans, there are plenty of other great things to do in Pigeon Forge when the weather is uncooperative. With these indoor activities, you won't miss any out on any vacation fun during your stay. Plus, once the sun returns, you can get back to exploring the national park, Dollywood, or other attractions in Downtown Pigeon Forge!
Written by Adam Shafer