As one of the leading cabin rental companies in the Smoky Mountains, our guests often ask us, "Where's the best place to rent a cabin in Pigeon Forge?"
The answer of course entirely depends on what you want out of your trip. The sights you want to see, your vacation goals, and personal preferences all play into what makes the ideal cabin.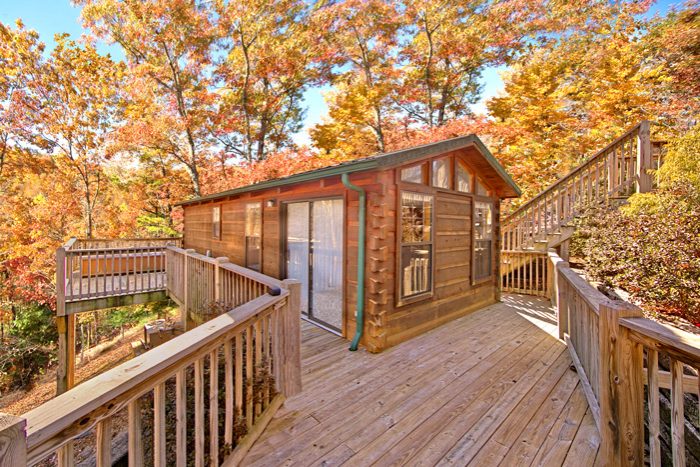 Where Should You Stay in Pigeon Forge?
In reality, looking for the right cabin with so many options can be overwhelming. How are you to know where to begin? Luckily, we've made this handy guide to make it simple for you to find the best place to stay.
To help you find the best possible cabin for your vacation, we've made a quick reference guide with suggestions on where you should find rentals to suit your vacation needs!
Cabins Near Shopping
If you're visiting Pigeon Forge on a big retail holiday, chances are that you're in town to find terrific deals in this region's fantastic shopping outlets!
We know that it's important for guests to be as close as possible to the stores so you can be first in line for rock-bottom discounts. For guests who can't wait to take advantage of Pigeon Forge's incredible selection of shops, we offer our cabins close to Tanger Outlet so you can get the most our of your trip!
Suggested Resort Areas: Cabins At The Crossing and Cabins Near Tanger Outlets
Cabins Near Parkway Attractions
If you love the sights and attractions along the Pigeon Forge Parkway, then there's no doubt you'd love to stay in a cabin that's close to downtown. With fun family activities like go karts, putt putt, and lazer tag galore, this sort of location is just right for family vacations.
Or maybe you're in Pigeon Forge to see great dinner shows or the top-notch exhibits at the Titanic Museum. In that case, you may want to consider booking these rentals. As an added perk, you'll save time and make your stay even more carefree by staying this close to all the action.
Suggested Resort Areas: Pin Oak and Arrowhead
Dollywood Vacations
Nearly 2.5 million visitors experienced Dollywood in 2014 – wouldn't you like to see what all the fuss is about? With cutting-edge roller coasters, expert crafts people, delicious country cooking, and a family-friendly atmosphere – Dollywood is a prime place for making fun memories with the people who matter most.
If you plan on visiting this one-of-a-kind Smoky Mountain theme park, consider booking some of our cabin rentals near Dollywood so you can be first in line to some of the best rides and attractions in the Southeast!
Suggested Cabins: Cabins Near Dollywood
Secluded Getaways
If you believe that vacations are supposed to be about relaxing and getting away from the hectic pace of normal life, then maybe you should consider a booking a private cabin in the mountains. With peaceful, natural scenery, gorgeous views, and comfortable cabin amenities, these remote rentals can help you unwind and recharge during your stay.
Suggested Cabins: Secluded Pigeon Forge Cabins
Vacation on the Water
While so many vacationers choose to stay in vacation rentals atop high mountain peaks, some of us truly desire a cabin by the water. The Great Smoky Mountains are home to hundreds of creeks, streams, and rivers that offer a peaceful space to sit back and listen to the sounds of a moving river.
These Sevierville cabin rentals on the West Prong of the Little Pigeon River offer a truly excellent place for fishing, tubing, or splashing and playing in the pure mountain water. Better yet, when you aren't enjoying your cabin's pristine natural location, you'll find it's easy to reach top attractions in nearby Pigeon Forge.
Suggested Cabins: Riverfront Cabins in Sevierville
Cabins Close To the National Park
If you love spending time the Smoky Mountains or you can't wait to explore the Smokies for the first time, then booking a cabin rental that's close to a national park entrance may be just right for your stay.
The Great Smoky Mountains National Park is actually quite large- nearly 800 Sq. miles in size. This means that vacationers usually have to prioritize what regions of the park they want to see during their stay.
Cades Cove and other highlights in the Southwestern region of the park are most accessible from our cabins in Wears Valley, TN. From here, guests can easily reach national park entrances at Townsend or Metcalf Bottoms.
For areas like Newfound Gap and Clingman's Dome, vacationers should consider booking cabin rentals around Gatlinburg. The Greenbrier and Cosby entrances are also within reach of these cabins.
Suggested Resort Areas: Wears Valley and Sky Harbor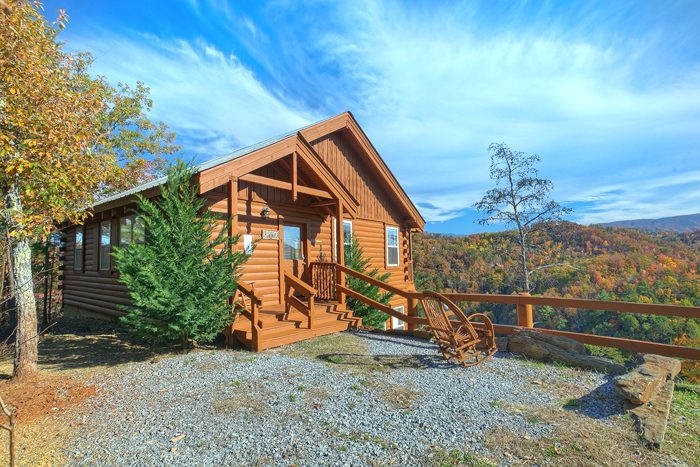 Final Thoughts
We hope this guide on where to book Pigeon Forge cabins will help you plan exactly the kind of Smoky Mountain vacation you desire.
At the same time, we know that ever visitor to the Smokies has different vacation goals.
We'd love to hear what you want out of your vacation.
Is there an attraction or activity you'd like to stay close to? We'd love to hear your thoughts in our comment section so we can help you find the perfect cabin for your stay!
Written by Adam Shafer