Pigeon Forge and the Great Smoky Mountains are an incredible place to visit. Year after year, millions of visitors come to this beautiful destination.
All of these visitors have one thing in common: a love and fascination for this unique part of the country.
In a place with so many fantastic things to experience, it can be hard to know where to begin exploring! To help you make the most of your getaway, we've put together an ultimate bucket list for your Pigeon Forge vacation!
This list of the top things to do and see in the Smoky Mountains only has the most unique and spectacular sights in the region. Because some of these events only happen during certain seasons, it could easily take multiple trips to cross off all these incredible experiences from your bucket list.
Get ready for these top 10 experiences you can have for your Pigeon Forge vacation!
1. See The Smoky Mountains in the Fall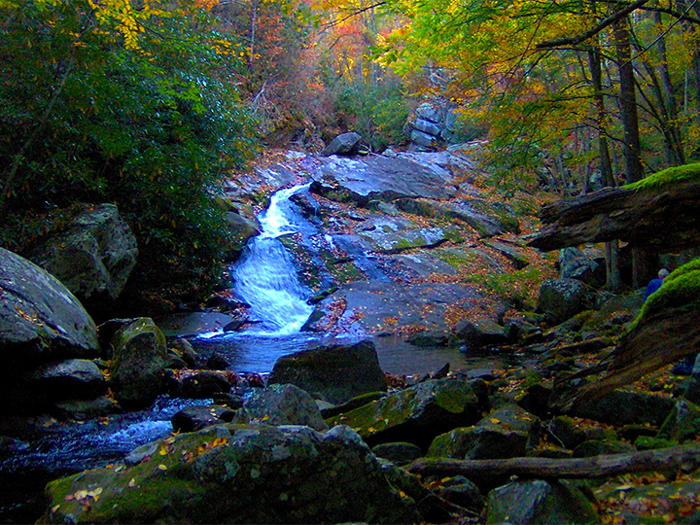 During the month of October, visitation to the Great Smoky Mountains National Park skyrockets for one reason: beautiful fall foliage. Once the mountain forests begin showing beautiful fall colors, it's hard to resist going for scenic drives or hikes in the Smokies.
The Park Service has some great tips for enjoying the fall foliage, but we can offer some of our own! Some great places to see beautiful views of the mountains in fall are:
The Newfound Gap Road
The Gatlinburg Bypass
The Cades Cove Loop
The Foothills Parkway
For exploring waterfalls and waterways during this scenic time of year, we recommend checking out The Roaring Fork Motor Trial, Elkmont, and Ramsey Cascades.
2. See Snow-Capped Peaks in the National Park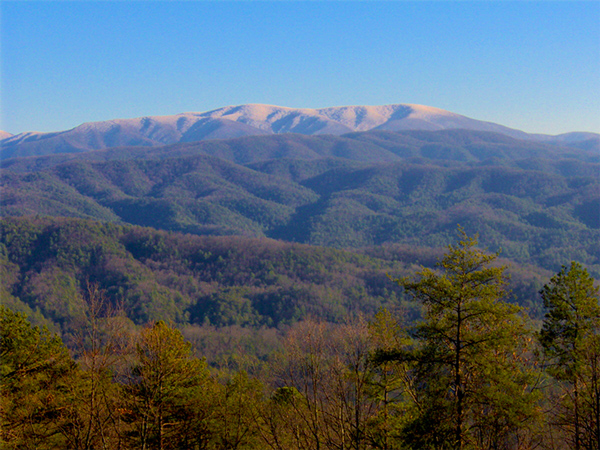 In the Smokies, the highest mountains tower above the valley at elevations exceeding 5,000 feet above sea level. A familiar sight during the winter months is to see the high mountains in the national park capped with snow and rime ice.
At high elevations, the winter weather is more extreme and snowfall is frequent in January and February. Even when there isn't snow in Pigeon Forge, you can almost always enjoy seeing it on Tennessee's tallest mountain peaks.
While it's easy to enjoy views of the mountains in winter from Pigeon Forge, you can go explore the winter wonderland for yourself by taking a drive in the national park.
Going for a winter hike is an incredible way to see the snow-covered mountains, but be aware that some roadways in the national park are closed this time of year like the Clingman's Dome Rd. Winter weather events can also close the road to Newfound Gap. It's also wise to take additional precautions and bring plenty of food, water, and warm clothing before venturing out into the snow.
3. Witness The Synchronous Fireflies at Elkmont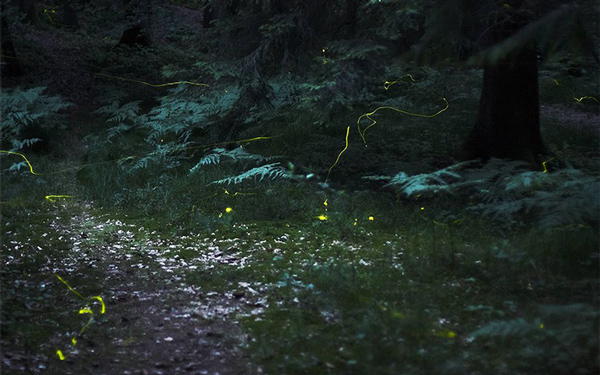 Perhaps one of the most mysterious and beautiful sights in the Smokies is the synchronous firefly event at Elkmont Campground.
In early June, visitors can see thousands of fireflies blinking on and off in total unison. This natural display occurs in only a few places in the world and it's not completely understood by scientists.
Though no one can say exactly why this beautiful display occurs, it's clear that everyone wants to see it. In recent years, the national park has instituted a parking pass system to control the number of firefly viewers. This measure aims at preserving this wondrous bioluminescent display for generations to come.
4. Ride All the Roller Coasters at Dollywood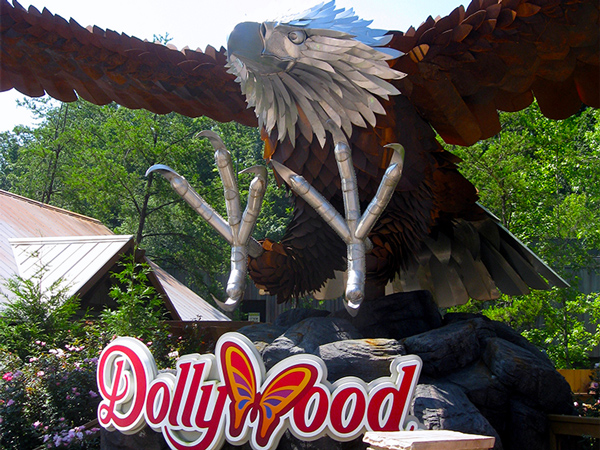 If you love high speeds, big drops, and that "air time" feeling of getting lifted out of your seat, you'll find plenty to love at Dollywood Theme Park. Experiencing this Smoky Mountain themed park owned by country legend Dolly Parton is a true treat.
Riding all of the coasters in the part in one day would be a true feat, but we think its definitely something to add to your bucket list. Here are all the rides you'll need to tackle:
Wild Eagle
Mystery Mine
Tennessee Tornado
Thunderhead
Blazing Fury
Firechaser Express
If rollercoasters aren't your idea of a good time, there are other fun things to enjoy in Dollywood like a ride on the old-fashioned train or enjoying an out-of-this-world cinnamon roll in this family friendly theme-park.
5. Attend a Major Car Show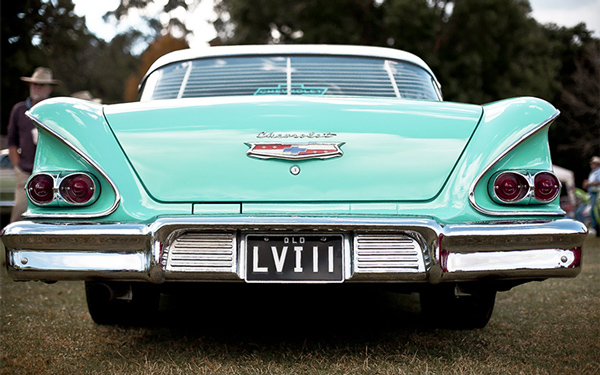 Of all the fantastic yearly events in Pigeon Forge, major car shows are some of the biggest and best things to see. During these weekends, gear heads and car fanatics from across the country gather on the Pigeon Forge Parkway to share their love of cars and show off their sweet rides.
Even if you don't have a show worthy car yourself, this weekend is a popular spectator event. Visitors often set our picnic chairs along the main drag in Pigeon Forge just to watch the beautiful cars roll by.
Being in Pigeon Forge for at least one of the "big 3" car shows is a fun and unforgettable event for the whole family!
Shades of the Past
Fall Rod Run
Spring Rod Run
6. Hike the Chimneys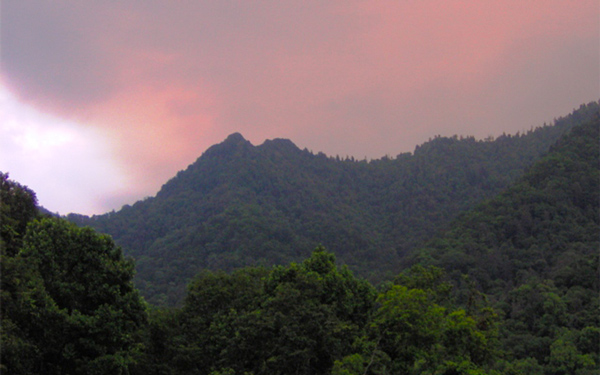 This steep 2 mile hike a short drive from Gatlinburg is without a doubt one of the most popular and challenging trails in the national park.
Though you'll definitely break a sweat climbing nearly 1,500 vertical feet, the view at the top is a fitting reward for all the effort. The last challenge of this hike is a steep (and sometimes scary) rock face. Though this bare rock summit may seem imposing, there are plenty of hand and footholds to make the climb safe and enjoyable.
At the top, you can view narrow columns of rock that reach up from the spine of a mountain ridge. The Cherokee called this place "forked antler," but European settlers thought this rugged mountain ridge resembled a series of chimneys.
7. See Spring Wildflowers at White Oak Sinks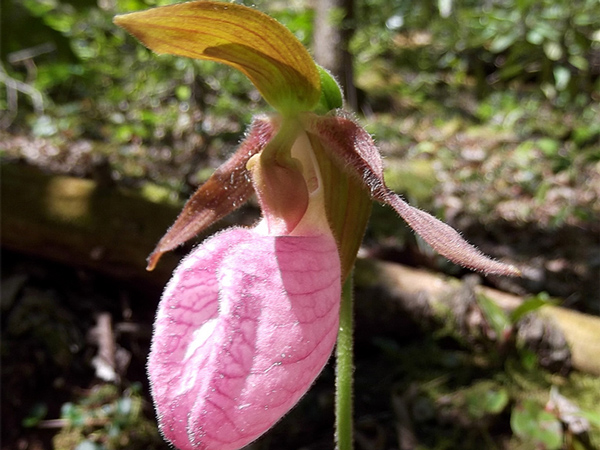 One of the true wonders of the Great Smoky Mountains National Park is its incredible level of biological diversity. The best way to see this huge variety of life in full display is to visit in spring when many rare flowers are in full bloom.
Of all the places in the national park, White Oak Sinks is a prime spot for seeing delicate wildflowers like trillium, Turk's caps, phacelia, and lady slipper orchids. Simply take a short hike on the School House Gap trail and turn left onto a gated entrance for the trail.
This area is known as the sinks, because it rests in a small valley with mountains on all sides. Because there is no place for the water to flow, a series of caves have formed and so this area is known for "sinks" where surface water disappears deep into the earth. These caves keep the valley cool and humid – a perfect place for wildflowers to thrive in the mountains.
8. Watch A Sunrise or Sunset From Clingmans Dome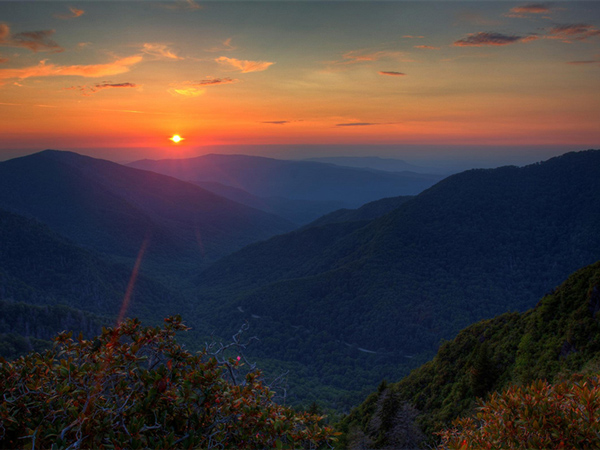 The best place to view a jaw-dropping sunset in the national park is at Clingmans Dome – the highest mountain in the park. From this commanding vista, you won't have to worry about having a beautiful sunrise or sunset blocked by a mountain – you'll already be on the tallest one!
An observation tower at the top of Clingmans Dome provides panoramic views. Better yet, you won't have to hike for miles and miles to enjoy a beautiful sunrise or sunset from a mountaintop. The Clingmans Dome road provides easy access to the summit for much of the year, though visitors should know that this route closes in the winter.
9. Ride a Bike on the Cades Cove Loop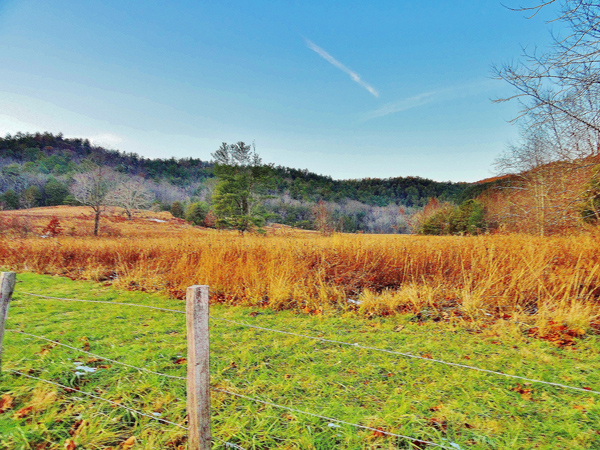 To see wild life, explore cabins, and enjoy a relaxing bike ride, it's hard to beat going on a bike ride in the Cades Cove Loop.
The national park has reserved this road for cyclists during certain times of the year. If you don't want vehicle traffic to interfere with your lovely bike ride through the mountains, try visiting Cades Cove on Wednesdays and Saturdays before 10:00 AM from May to September when the loop is closed to cars.
This 11-mile long road winds past historic structures and offers beautiful views of mountains. Better yet, exploring Cades Cove in the early morning hours is an excellent way to see wildlife like bears, deer, bobcats, and wild turkey. If you don't bring your own bike, it's possible to rent a bike near the entrance to the campground.
10. Celebrate a holiday in a Pigeon Forge Cabin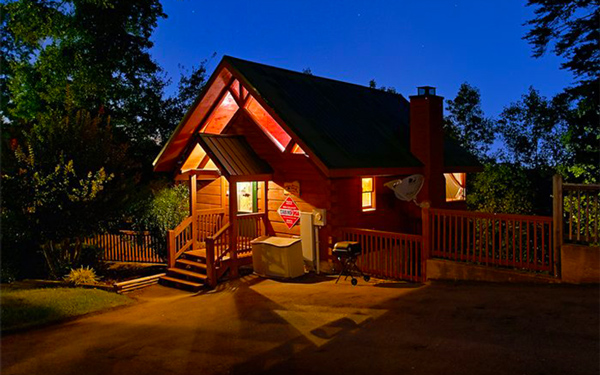 Bringing family and friends to Pigeon Forge and the Smoky Mountains is an incredible way to celebrate the holiday seasons. Not only are there tons of fun attractions to enjoy, but you can also experience the magic of the holidays in an authentic log cabin.
Our cabin rentals in Pigeon Forge are often festively decorated for Christmas and come with everything your group needs to relax on vacation. Enjoy beautiful mountain views, hot tubs, game rooms, and theater rooms when you stay in a luxurious Smoky Mountain cabin!
Final Thoughts On Pigeon Forge Bucket Lists
What's on your bucket list? Have you crossed any of these off your own list? What was your favorite? We'd love to hear about it in our comments section!
Photo Credits
Photo #1 "Lynn-camp-prong-falls-tenn" by Brian Stansberry - Own work. Licensed under CC BY 3.0 via Wikimedia Commons. Cropped and added saturation.
Photo # 2 - "Gregory-bald-fp1" by I, Brian Stansberry. Licensed under CC BY 2.5 via Commons. Photo Cropped. Added saturation and vibrance.
Photo # 3 By Quit007 (Own work) [GFDL, CC-BY-SA-3.0 or CC BY-SA 2.5-2.0-1.0], via Wikimedia Commons. Photo Cropped.
Photo # 4 Pigeon Forge Dollywood Wild Eagle Sculpture by Jared442_80. Available under Creative Commons License 2.0. / Photo Cropped. Added saturation and vibrance.
Photo #6 Chimney-tops-from-441" by I, Brian Stansberry. Licensed under CC BY 2.5 via Wikimedia Commons. Cropped and added saturation.
Photo # 7 Pink Lady Slipper Along Trail to Whiteoak Sink by Jay Sturner. Available under Creative Commons License 2.0. / Photo Cropped. Added saturation and vibrance.
Photo # 8 Smoky Mountains by silicon640. Available under Creative Commons License 2.0. / Photo Cropped. Added saturation and vibrance.
Photo # 9 Longing For Cades Cove by Olin Gilbert. Available under Creative Commons License 2.0. / Photo Cropped. Added saturation and vibrance.
Written by Mark Frazier