Planning on visiting Pigeon Forge with your family and young children?
There's no doubt that you want to find attractions that both of you and your toddler will love. After all, the Smoky Mountains are all about making timeless memories with your loved ones.
We hope all our guests find incredible activities on their vacation, so to help you enjoy the best the Smokies can offer; we've made this helpful guide.
Experience all the fun, laughter, and excitement of a Pigeon Forge getaway with your kids with the top activities for toddlers in Pigeon Forge, TN!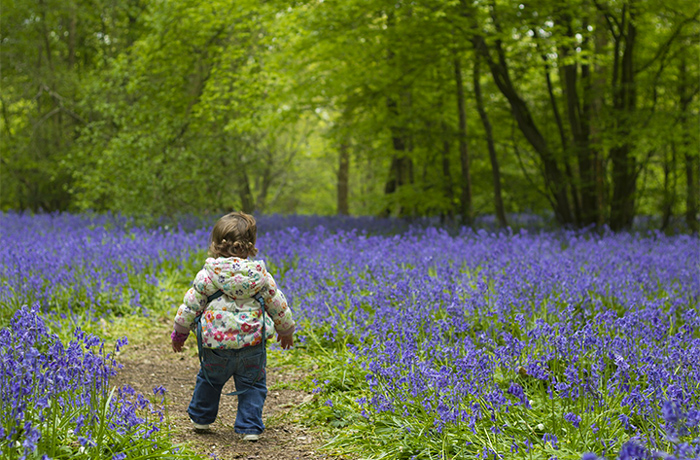 Get the most out of your trip by checking out these attractions and activities that are perfect for your family vacation with young children.
1. See Dollywood With Your Family
There's no denying that Dollywood is one of the highlights in the Smoky Mountains. With thrilling coasters, great music shows, beautiful crafts, and delicious food, the whole family can have an incredible time.
Better yet, Dollywood offers specific parts of the park that are ideal for young children. Specifically, the "Country Fair" part of the park is a great fit for kids.
While many rides have height requirements, Dollywood has a great selection of rides and interactive displays designed for young children.
Take a ride on the Dollywood express, an authentic coal fired train that will take you back to pioneer times in the Smoky Mountains!
Try out these fun rides and attractions with your child:
Firehouse Fun Yard
Lumber Jacks Lifts
Little Pilots Playground
Demolition Derby Bumper Cars
Village Carousel
Tickets for children ages 4 - 11 are only $50 and toddlers under the age of 4 get in for free!
2. Find Wonders at Wonderworks
At Wonderworks, you'll find plenty of hands-on activities with fun displays for kids to explore.
While some rides and activities have height requirements, there are many other interactive experiences that are perfect for kids of any age.
Unique displays feature optical illusions, natural forces, and sensory marvels. This attraction is perfect for educating children about scientific concepts and creating a sense of wonder.
Be sure to check out the Bubble Lab, the Wonder Wall, Imagination Lab and the Giant Piano. Children get into Wonderworks for $17 and Adult tickets are $25.
3. Visit A Smoky Mountain Petting Zoo or Animal Display
There's nothing like seeing the sense of wonder in a child's eyes as they encounter beautiful animals. By visiting a petting zoo in the Smokies, both you and your child are sure to have an absolute blast.
From fun barnyard animals to unique creatures from around the world, there are plenty of places to bring your kid to marvel the diversity of wildlife.
Rainforest Adventure
A large array of birds, reptiles, amphibians and playful monkeys you can see up close.
Parrot Mountain
Meet colorful birds, exotic plants, and walk through gorgeous gardens at Parrot Mountain.
Smoky Mountain Deer Farm and Exotic Petting Zoo
See deer, goats, reindeer, Fallow deer, Sika deer, camels, Watusi, and rocky mountain elk up close in outdoor displays.
4. Explore Great Smoky Mountains National Park
From beautiful views to thundering waterfalls, there's plenty to see in the Smokies. However, not all of the national park is accessible for young children.
Rather than for taking your toddler on long hikes in the mountains, you'll want to find a place that's accessible and beautiful to explore.
One great option for families with small children are picnic areas like Metcalf Bottoms. Not only is Metcalf Bottoms a great place to relax by the river, there are also easy hiking trails that lead to a historic schoolhouse and cabins. As a picnic area, there are bathroom facilities to make your trip a breeze!
5. Stop By the Old Mill Candy Kitchen
For a tasty vacation treat like fudge, chocolate, saltwater taffy, or whatever satisfies your sweet tooth, head down to the Old Mill Candy Kitchen in the Old Mill Square.
This pleasant sweets shop is located within walking distance of the Old Mill, a historic grist mill and a major scenic destination in Pigeon Forge, TN.
The Old Mill is also close to Patriot Park, a nice place for going on a walk or feeding the ducks.
6. Visit Ripley's Aquarium of the Smokies
See marvelous sea life up close at a variety of interactive exhibits. From floating jellyfish to impressive sharks, there's a lot to admire about this fun Aquarium that delights visitors of all ages. Your toddler will be delighted to feel the hard shell of a horse-shoe crab or a touch a floating stingray.
Kids especially love the penguin play house, an interactive display that allows children play alongside penguins in a large enclosure.
For children ages 2 - 5, entrance is only $8 and tickets for kids 6 - 11 are $16. Adult tickets are $27, but tickets are $2 cheaper when you purchase them online.
7. Stroll at the Island
For families with young children, it's hard to beat the family fun offered by the Island in Pigeon Forge. This large walk able plaza in the heart of Downtown Pigeon Forge comes complete with shops, restaurants, and fun attractions for kids and toddlers.
Check out these fun things to do at the Island!
The Great Smoky Mountain Wheel
Fountain Show
Ropes Course
The Mirror Maze
Final Thoughts
Have you brought your kids to Pigeon Forge for a family vacation? What was your favorite activity or attraction? We'd love to hear about your experience in our comments section.
Also, if you've never shared the wondrous Smoky Mountains with your child, consider booking one of our family cabins in Pigeon Forge for a vacation getaway your children won't soon forget!
Written by Adam Shafer