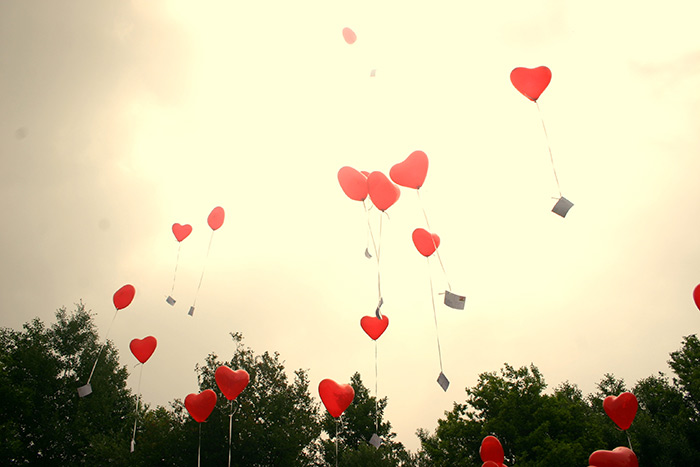 With a picturesque surrounding landscape and plenty of attractions, dining, and shows in both Pigeon Forge and Gatlinburg, it's no wonder why couples come to the Tennessee Smoky Mountains for honeymoons, anniversaries, or just a chance to enjoy a romantic Smoky Mountain getaway from the every day routine and reconnect with one another.
But with so many romantic things to do in the Smokies, how do you narrow down what activities will make your sweetheart swoon? This list of romantic things to do in Gatlinburg TN and Pigeon Forge will help you to narrow down what will ignite that spark between the two of you.
#1. Enjoy a Romantic Dinner for Two
When looking for romantic things to do in Gatlinburg, TN in particular, take a look at the Pigeon Forge fine dining options available in the area. Grab a juicy steak at The Peddler, one Gatlinburg's oldest steak houses. Make sure to save room for a delicious dessert such as Kaulua Creme Bruleé or a sweet slice of chocolate cake. Ask to be seated in the section of the restaurant that overlooks the Pigeon River. Imagine the two of you gazing out onto the rippling waters of the river as you enjoy some of the best fine dining in the Smokies.
Another delectable dinner destination to add to you list of romantic things to do in Smokies is The Melting Pot in Gatlinburg. This national chain is renowned for its romantic ambiance, wine, and, of course, it's decadent dessert fondue. Start your meal off with a creamy cheese fondue, such as the Classic Alpine, which features white wine and garlic with aged Gruyere, Raclette and fontina cheeses, some fresh lemon juice, and a bit of nutmeg. Enjoy a salad and delicious entree with your choice of 4 different cooking styles. At the end of your meal, enjoy dipping juicy strawberries into one of several selections of chocolate fondue.
#2. Ride the Gatlinburg Sky Lift
Couples looking for romantic things to do in Gatlinburg, TN on their romantic Smoky Mountain getaway would be keen to select this attraction for their day in downtown Gatlinburg. For 50 years, the Gatlinburg Sky Lift has offered a romantic ascent to a lookout point that offers splendid views of Gatlinburg and the surrounding mountains, particularly in the Fall and at night. So, cuddle close to that special someone as the chair lifts ascends to the top of the hill.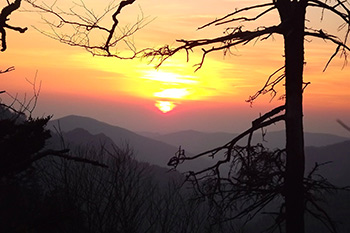 #3. Watch the Sunset at Newfound Gap
Climb high into the Smokies on a gorgeous drive to New Found Gap. This scenic vista is sure top anyone's list of romantic things to do in the Smokies. Starting Gatlinburg, Tennessee, travelers climb approximately 3,000 feet, ascending through cove hardwood, pine-oak, and northern hardwood forests, eventually reaching the evergreen forest at Newfound Gap, which is similar to the boreal forests of New England and Canada. Newfound Gap is great to visit at any time of the year, particularly in the fall when the hills burn with shades of orange, red, and yellow, but on a clear evening you can enjoy one of the most picturesque sunsets in the Smokies.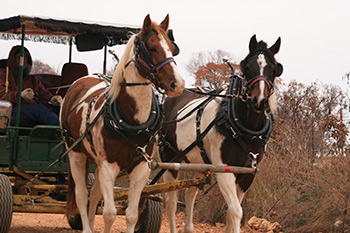 #4. Ride a Carriage Through Cades Cove
Cades Cove offers some of the most breathtaking scenery in the Smokies. Many vacationers frequent the popular the 11-mile Cades Cove Loop in hopes of catching a glimpse of wildlife and to observe the churches, cabins, barns, and the working grist mill that dot the route. Cades Cove Riding Stables offers a service that you may want to consider when choosing romantic things to do in the Smokies - a scenic carriage ride around the loop. Feel the mountain air around you as your guide describes points of interest on your tour. Imagine your sweetheart cozy up close together in the carriage as you take in the mountain's beauty at a relaxed pace, soaking up every line of the landscape.
#5. Ride The Wheel at the Island
The latest addition to romantic things to do in Pigeon Forge, The Great Smoky Mountain Wheel at The Island takes a traditional carnival Ferris wheel to a whole new level. Rising 200 feet above Pigeon Forge with modern pods, the views you get from this ride might just be the highlight of your romantic Smoky Mountain getaway. While you're at The Great Smoky Mountain Wheel at The Island, enjoy some great Pigeon Forge shopping
#6. Take Silly Photos
There's something nostalgic, and, admittedly cheesy about taking your picture in a photo booth or dressing up in old-fashioned western gear to snap some Old Time Photos. Couples looking for romantic things to do in Gatlinburg, TN can swing by the Parkway Pharmacy Photo Booth for a classic and memorable experience. Whether you make silly faces together or just opt for candid shots, there's something about glancing at the fresh photobooth strip that offers a bit of romance.
There are several Old Time Photo establishments lining the Pigeon Forge Parkway and those looking for romantic things to do in Pigeon Forge or Gatlinburg won't have any difficulty locating one. After donning some costumes reminiscent of the outlaws of the Wild West, you and your special someone can pose for the camera and get a good laugh at your prints for years to come.
#7. Soak in your Pigeon Forge Cabin Rental's Hot Tub or Jacuzzi
Not all romantic things to do in the Smokies mean leaving your cabin, Pigeon Forge cabin rentals with hot tubs and jacuzzi tubs allow you and your sweetie to unwind in the soothing, relaxing waters of your own private hot tub. Imagine the sun setting over the rolling mountain hills as you both relax in each other's arms.
#8. Picnic in the Great Smokies National Park
Those looking for romantic things to do in the Smokies should consider packing up a picnic lunch and heading to the mountains. Places Such as Metcalf Bottoms or Elkmont offer beautiful spots by the clear mountain streams that are surrounded by the forests of the Smoky Mountains (although, pretty much anywhere in this gorgeous park is suitable for a secluded meal for two). No romantic Smoky Mountain getaway would be complete with a meal spent in the quiet of nature with the company of the person who matters most to you.

#9. Hike the Chimney Tops
For a romantic short hike, couples looking for romantic things to do in the Smokies National Park will enjoy this favorite hike among visitors to East Tennessee. Active couples will enjoy the short, but steep hike provided by the popular Chimney Tops trail. To reach the summit of this trail, you have to climb a staggering 960 ft in the last mile! However, after you and your sweetheart have helped each other traverse the rugged, steep terrain, you'll be greeted with absolutely stunning views of the surrounding mountains that the two of you can enjoy as you rest on a rock overlooking the vista.

#10. Take a Horseback Ride
For couples with a love of horses, a horseback ride at one of the many Pigeon Forge horseback stables in the area is a must on your list of romantic things to do in the Smokies. While each stable offers different trails and packages, a romantic sunset ride at Walden's Creek Stables provides you and your sweetheart with a 3 hour tour that includes an hour long break for a delicious country dinner before heading back up the trail to see a beautiful sunset over the Smokies.
#11. Ice Skate at Ober Gatlinburg
Picture you and that special someone gliding across the ice at Ober Gatlinburg, holding hands. Open year-round, this indoor ice skating rink in Gatlinburg allows couples to enjoy some frigid fun together. In the winter, you can continue your chilly adventure together with a tip to the slopes or a playful time in the snow.

#12. Fly at Sky High Tours
One of the most unique Pigeon Forge scenic flights in the Smokies, Sky High Tours is a must for couples looking for unique romantic things to do in the Smokies. Let own Mark Hightower take you on a once-of-a-lifetime time air tour of the Smokies in an authentic 1927 WACO-10 biplane. You and your sweetie can climb into the snug front cockpit and enjoy the wind in your hair as you ascend over the hills of the Smokies. Mark's even had couples propose on the plane! Let Sky High Tours be an unforgettable experience shared with you and someone you love on you romantic Smoky Mountain Getaway.

#13.Zip Down a Zip Line Course
For the couple searching for a thrill, one of the several zip line courses throughout the Smokies top the list of romantic things to do in Gatlinburg, TN and Pigeon Forge, TN. You and your special someone will in embark on a thrilling ride down the mountain as you whiz past tree limbs and down the hill side. This adventure on your Smoky Mountain romantic getaway is sure to be a memory that will be shared for years to come.
#14. River Rafting Trip
Those looking for adventurous, romantic things to do in the Smokies should look no further than an exhilarating trip down the rapids of one of the nearby rivers in the Smokies. A visit to Nantahala Outdoor Center allows you and that special someone to pick up gear for your trip as well as a chance to sign up for tours on the Pigeon Forge Gorge.
#15. Curl Up in your Pigeon Forge Cabin with Fireplace
After a day filled with romantic things to do in the Smokies, you both will enjoy coming back your Pigeon Forge cabins with fireplaces. Curl up together on the couch as the orange glow of the fireplace fills the chilly winter nights with warmth.
Though this is only a handful of romantic things to do in the Smokies, hopefully, it has given you a few ideas of how to create a truly romantic Smoky Mountain getaway for you and that special someone!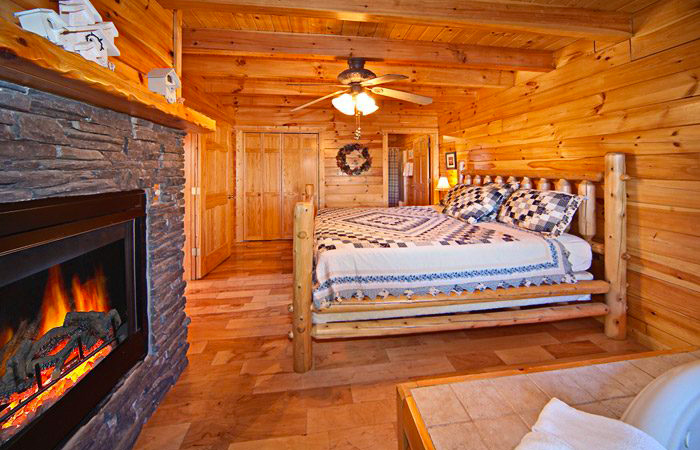 Written by Brittany Tipton