First settled in 1792, this sleepy community outside the national park is home to some of the most gorgeous scenery in the Smokies. The valley itself is named after Samuel Wear, a Revolutionary War Veteran who made his home in the Smoky Mountains.
Today, thousands of visitors come to visit this beautiful valley in Tennessee. Before you plan your next vacation, check out these 5 reasons to stay in Wears Valley!
1. Vacation Close to the National Park
Like many vacation destinations in East Tennessee, Wears Valley is close to the Great Smoky Mountains National Park. In fact, this area is just outside of the park boundary.
Incredible sights in the Smokies like Cades Cove, the historic homes at Elkmont, and the waterfalls of Tremont are within easy reach of Wears Valley.
Some great hikes that are close to Wears Valley include:
The Little Greenbrier Trail to the Walker Sisters Cabin
Curry Mountain Trail
The Sinks
Laurel Falls Trail
Abrams Falls Trail in Cades Cove
Gregory's Bald Trail
Hundreds of miles of hiking trails, waterfalls, and incredible mountain views are all within easy reach for guests staying in Wears Valley.
How To Get To The National Park From Wears Valley
From Wears Valley Rd, take Lyons Spring Rd to the Metcalf Bottoms Park entrance. This curvy mountain road may seem a bit intimidating, but it will deliver you into the Metcalf Bottoms Picnic area on the Little River. This route, mostly used by locals, is a great way to enter the park if Gatlinburg is crowded.
2. The Peaceful Side of The Smokies
If you've ever visited Pigeon Forge or Gatlinburg, you know that these vacation spots are action-packed. While some vacationers love seeing fun attractions and going to popular events, some of us like to vacation at a slower pace.
Wears Valley is part of the "peaceful side of the Smokies," an area of the Smoky Mountains with less traffic and fewer attractions. As a result, this area is perfect for anyone seeking peace and quiet during a getaway.
Better yet, it's easy to find secluded cabins in Wears Valley that place you in gorgeous natural settings. A particularly beautiful site in Wears Valley is Hedrick Chapel, a plain chapel first built in 1901 that's recognized.
3. Stay Close To Pigeon Forge
Without a doubt, Pigeon Forge is one of the most exciting places to visit in the Smokies. With incredible attractions like Dollywood, the Titanic Museum, and excellent dinner shows, it would be a shame to visit the Smokies without spending some time in Pigeon Forge, TN.
One of the great things about staying in Wears Valley is that vacationers can easily reach the Pigeon Forge Parkway. You can enjoy a truly restful location in beautiful Wears Valley while also enjoying some of the best attractions, shopping, and restaurants that the Smokies can offer!
4. Gorgeous Mountain Views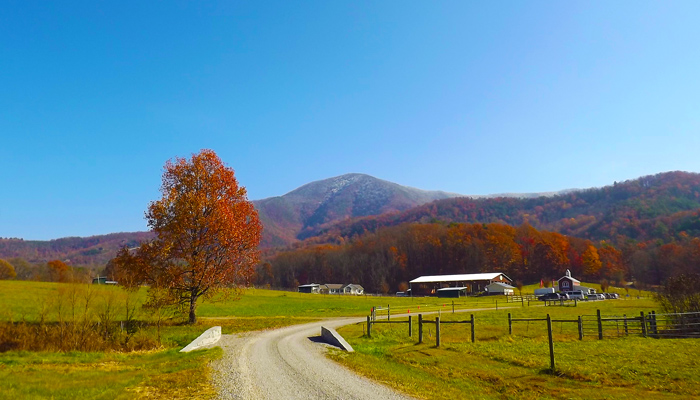 Some truly stunning peaks surround this lovely valley. The largest mountain you'll see in Wears Valley is Cove Mountain. This prominent 4,000 FT tall peak rises over 1,700 feet from the valley below – so it's hard to miss. Be sure to bring your camera!
Even if you don't plan on staying in Wears Valley, its well worth driving some of the beautiful back roads in this area so you can get a taste of what life was like in a simpler time.
5. New Things To Do In Wears Valley
Wears Valley has long been one of the most peaceful parts of the Smokies, but there are some great new attractions opening in this quiet mountain town!
Jakes Creek Distillery in Wears Valley is a great place to explore Appalachia's most famous beverage: moonshine. This local shop celebrates the tradition of this storied spirit in the mountains of Tennessee.
The Alpine Mountain Coaster is an exciting new thrill attraction that you won't want to miss. This ride, styled after alpine coasters in Europe, is actually a roller coaster that's built into the natural topography of a mountain. As a result, this attraction is a great way to get your adrenaline fix and explore some beautiful scenery at the same time!
Where To Stay in Wears Valley
There's really only one hotel-style lodging in Wears Valley, so what's the best way to experience Wears Valley?
The Answer: Authentic Smoky Mountain Log Cabins
Cabin rentals are a great way to experience natural beauty, privacy, and mountain views in the Smokies. Better yet, cabins come complete with amenities like hot tubs, theater rooms, and pool tables.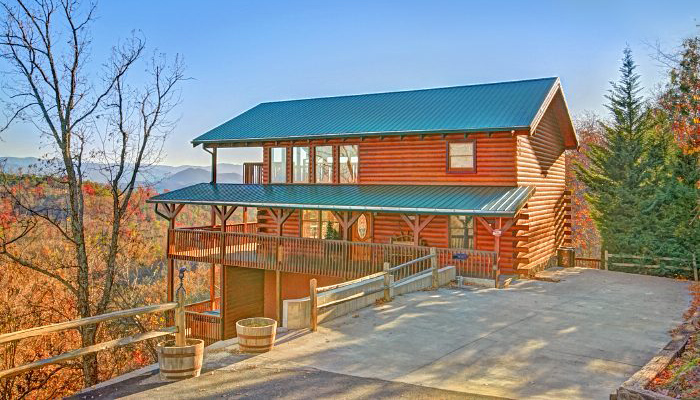 Where's the best place to stay in Wears Valley?
It depends on what you're looking for.
Vacation Rentals On Wears Valley Road – This area is good for anyone who wants to stay closer to the Pigeon Forge Parkway.
Cabins in the Mountains Above Wears Valley – There are many cabins nestled in the mountains above Wears Valley that provide truly peaceful locations and gorgeous mountain views.
Guests who stay near the heart of Wears Valley will enjoy quick access to nearby Townsend and the Great Smoky Mountains National Park.
Start planning your Wears Valley Cabin Vacation by booking a Wears Valley cabin from Cabins USA!
Written by Mark Frazier