After a busy holiday season, Pigeon Forge begins to slow down during the month of January.
While January is a sleepier time in the Smoky Mountains, it might just be the perfect time for your vacation!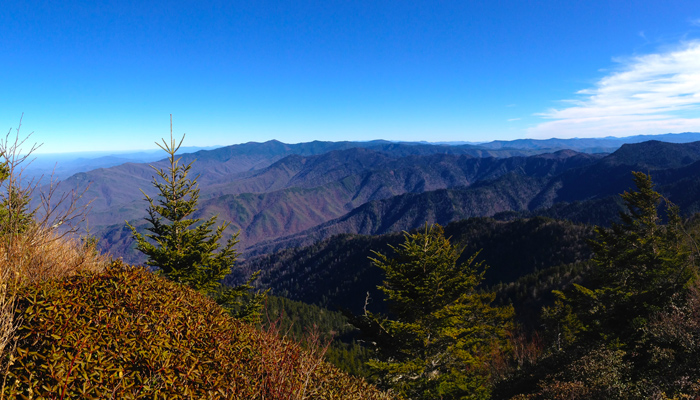 For anyone planning to visit Pigeon Forge during this wintery month, you may have asked yourself: What is there to do in Pigeon Forge in January?
The answer: quite a bit!
We've made this winter vacation guide with 5 Reasons To Visit Pigeon Forge in January!
1. See The Beautiful Lights of Winterfest
Long after most of us have taken down our decorations and Christmas Lights, Pigeon Forge keeps them burning! The season-long celebration of Winterfest brings millions of gorgeous lights to the Pigeon Forge Parkway.
These lovely Christmas Light displays are up for the entire month of January and can be seen by taking a self-guided driving tour of the main drag in Pigeon Forge. Here's a map of a suggested route and a list of the light displays you can see!
Some highlights of this light show include light displays that include the Old Mill, the Trolley Station, the Winterfest Express Train, and depictions of wildlife from the national park.
2. Enjoy Fun January Attractions in Pigeon Forge
Sights like the Titanic Museum, Wonderworks, or Ripley's Aquarium of the Smokies in Gatlinburg are indoor attractions that are perfect for enjoying on a cold, winter day.
Best of all, these major attractions are far less crowded during the winter season, so you can truly enjoy your visit. Since this is a slower season in the Smokies, you won't have to wait in line to enjoy the best local activities.
Another activity that's perfect for Pigeon Forge in January is taking a ride in the heated and enclosed gondolas of The Island in Pigeon Forge. The Great Smoky Mountain Wheel takes riders 200 feet above Pigeon Forge to see excellent views of the mountains and Downtown Pigeon Forge.
Ober Gatlinburg also offers skiing, snowboarding, tubing, and ice skating in nearby Gatlinburg. Even if you don't know how to ski, Ober is well worth a visit to see some snow and a beautiful mountain view!
3. Relaxed Visits To Shops and Restaurants
During the height of the tourist season in Pigeon Forge, going to certain restaurants and shops can be less than relaxing.
Luckily, Pigeon Forge's busy pace slows during the winter months. In fact, January is a perfect time to visit popular restaurants like The Pancake Pantry, The Old Mill Restaurant and Paula Deen's Family Kitchen without having to wait for a table.
The same can be said for local shopping in the Smoky Mountains. If you're not a high-octane, Black Friday kind of shopper, taking a trip to Tanger Outlets or the Village Shops in January is perfectly laid-back. Plus, you'll find some great deals on winter clothing!
4. Go Walking in A Winter Wonderland
While it's rare for Pigeon Forge to get lots of snow in January, a great place to see the white stuff is to take a drive in the Great Smoky Mountains National Park.
Here are some of the best things to see during winter in the Smoky Mountains:
Frozen Waterfalls
Giant Icicles on Cliff-sides near Roadways
Snow-Covered Forests
Snow-Capped Peaks
Historic Cabins in Cades Cove
Wildlife Like Deer and Turkey
Other perks are that scenic drives, hiking trails and trailheads are less crowded during the colder winter season. For those prepared to brave colder weather and icy trails, the rewards are great.
If you like the idea of experiencing a quiet walk in the mountains, winter is the perfect time to do it.
Hikers are often treated with better mountain views during the winter because there is no leaf cover to obscure the scenic vistas. Ice formations and snowy landscapes also make January an especially gorgeous time to visit the Smokies.
Here's a video of Laurel Falls when it is covered in ice during the winter season:
5. Great Rates on Cabins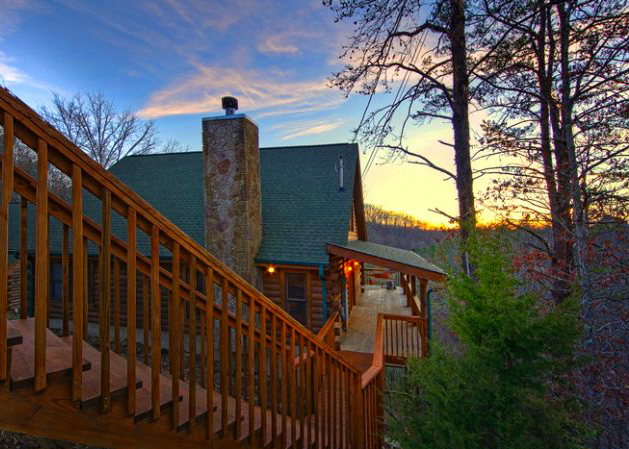 Since January is part of the slow season in the Smokies, it's easy to find great nightly rates for cabin rentals!
Not only is January one of the most affordable months to rent a cabin, but you'll also find a terrific selection of cabins to enjoy!
Visitors during the cold winter season have an easy time finding log cabins with beautiful mountain views, secluded locations, and luxury amenities.
For enjoying a chilly winter night, why not enjoy a soak in a steamy hot tub? Or why not curl up by the warmth of a wood-burning fireplace? All in all, booking a cabin is an incredible way to enjoy winter in the mountains.
Better yet, Cabins USA offers its cabins with a special 15% discount to help make your stay more affordable!
Book a log cabin in the Smokies today to plan your January trip to Pigeon Forge, TN!
Written by Mark Frazier