If you're planning to experience Pigeon Forge in March, then you're in for a great vacation!
Spring in the Smoky Mountains is simply beautiful and there's a lot to love about seeing this popular destination in the offseason. Better yet, there's so much to do and see in Pigeon Forge during March!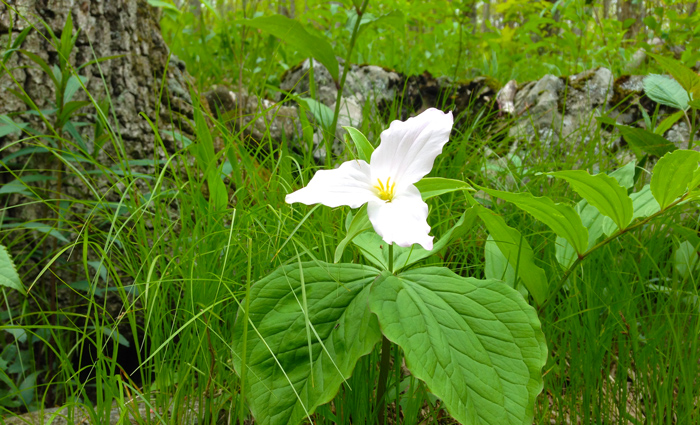 What Is There To Do in Pigeon Forge in March?
After the cold winter season, Pigeon Forge really starts to wake up! March is usually when outdoor outfitters and guides start taking visitors to explore the Smokies. When the weather cooperates, you can enjoy these fun outdoor activities in Pigeon Forge:
Go on A Guided Horseback Ride
Whitewater Rafting on the Pigeon River
Zipline Through the Trees
Take A Helicopter Tour of the Smokies
ATV Tour Through The Mountains
Of course, you don't have to hire a guide to enjoy the great outdoors. Since March is when the first wildflowers appear in the Great Smoky Mountains National Park, this time of year is perfect for searching for Spring flowers on a hike.
If you'd like to see spring flowers in the Smokies, we recommend going for hikes or short nature walks in low elevation areas of the park like:
Cades Cove
Tremont
Metcalf Bottoms
Elkmont
Sugarlands
Greenbrier
For a preview of the beautiful wildflowers you can see in March, check out this video about Spring in the Great Smoky Mountains National Park:
In Downtown Pigeon Forge, you could always enjoy a stroll in Patriot Park along the banks of the Little Pigeon River. Be sure to stop by the historic Old Mill to get a photo of this historic sight with the first signs of budding leaves. Other fun attractions like go-karts and mini golf courses also start to extend their hours as the days grow longer and more crowds come to the Smoky Mountains.
Pigeon Forge March Events
During March, Pigeon Forge attractions celebrate spring with special events that might just be the perfect addition to your trip!
Irish Month at the Titanic - Mar. 1st to 31st
For March, this top-rated Pigeon Forge destination celebrates the unique history and culture of the Irish. Vacations can enjoy a live music, step dancing, storytelling, humorists, and even take the opportunity to explore their Irish roots.
Winter Carnival of Magic - Mar. 8th to 10th
Every year, a 3-day magic convention brings wonder, showmanship, and unbelievable tricks to Pigeon Forge, TN! The Country Tonite Theatre hosts this event and offers magicians of all ages the chance to hone their craft. Better yet, this even features two free evening shows that are open to the general public.
Dollywood's Opening Day - Mar. 17th
After a short break in the winter, Dollywood reopens in March! Better yet, Spring is a great time to visit this famous theme park because the park is lightly trafficked during this season. This part of their season features the popular Festival of Nations event which brings in performers from across the globe to share their culture in the Smoky Mountains.
What's The Weather Like in Pigeon Forge in March?
The weather in Pigeon Forge in early spring can bring a little bit of everything. Temperatures can be beautiful, sunny, and mild, but there's also the chance for a late snow storm. Naturally, you'll want to check the forecast as you near the dates of your trip, but here's the average temperature in Pigeon Forge in March:
Avg. High 61°F
Avg. Low 34°F
Does It Snow in Pigeon Forge in March?
Whether you want to see beautiful snow-capped mountains or if you're just worried about poor driving conditions, you may be wondering: does it snow in March in Pigeon Forge?
Unfortunately, the weather is highly variable in the spring and it's difficult to predict whether the Smoky Mountains will get a late snowfall. According to past records, Pigeon Forge averages 1 inch of snowfall in March. More than likely, low elevation valleys like Pigeon Forge won't get very much snow, however, high peaks in the national park are very likely to see some of the white stuff in March.
Why Visit Pigeon Forge in March?
If outdoor activities, beautiful wildflowers, and special events weren't enough reason to visit during March, we can think of a few extra perks of visiting Pigeon Forge in early Spring!
Fewer Crowds – You can enjoy a trip to Pigeon Forge without running into large crowds! While there are some families and students who visit Pigeon Forge for Spring Break, but traffic and waits for attractions are usually minimal.
Better Rates on Cabins – Since there's less demand for lodging, it's common for vacationers to find better rates on cabin rentals. If you want to experience a budget-friendly vacation, it's hard to beat visiting Pigeon Forge in spring!
More Cabins To Choose From – With fewer vacationers in Pigeon Forge during the offseason, you'll have a great selection of properties to choose from. As a result, visiting in March makes it easy to find your dream cabin!
Final Thoughts
Start planning your vacation to Pigeon Forge today and find your own private cabin rental for March! Don't forget that Cabins USA offers select properties with a 15% discount, so you can find a great cabin at an incredible price!
Written by Mark Frazier