With incredible activities just down the road in Pigeon Forge, it's easy to forget about all the fun things to do in nearby Sevierville, TN!
Sevierville is of course home to great shopping at Tanger Outlets and delectable apple-fritters at the Applewood Farmhouse Restaurant, but what else is there to do in Sevierville?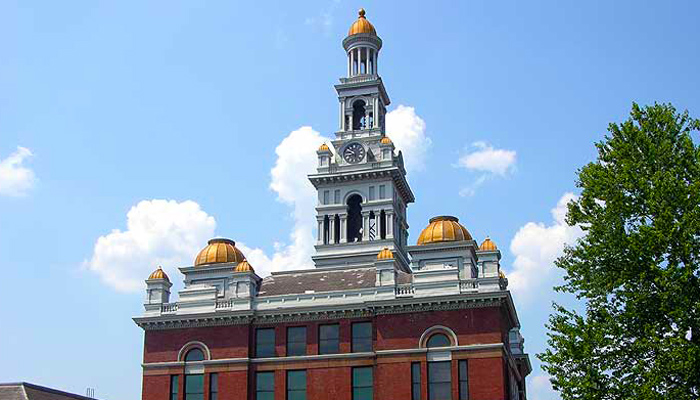 Though Pigeon Forge, Gatlinburg, and the national park may be the main attractions in the Smoky Mountains, these excellent sights make Sevierville, TN a top vacation destination in its own right.
Not only is this charming mountain town the Sevier County seat, but Sevierville truly has so much to offer. To help you get the most out of your trip, we've made this guide with the 5 best things to do in Sevierville, TN!
1. See The Dolly Parton Statue
No trip to Sevierville is complete without seeing the bronze statue of the country superstar Dolly Parton. Dolly grew up in the mountains around Sevierville and though she's been all over the world, she's continued to give back to her home town.
Dolly Parton in not only known for her success as a musician, but she's been invaluable to making the Smoky Mountains a popular destination. After all, the success of attractions like Dollywood and the Dixie Stampede Dinner Show truly helped to put the Smokies on the map.
To honor her contributions to Sevierville, she was honored with statue on the lawn of the Sevier County Courthouse.
Here's Dolly talking about her statue and what her home town means to her.
Dolly Parton fans and visitors come from all over to snap a picture with this iconic statue of Sevierville's biggest star.
While you're there, you could take a historic walking tour of Downtown Sevierville. This tour begins at the courthouse, so you'll be all ready to explore the eighth oldest town in Tennessee!
If you're interested in local history, be sure to check out the historic Wheatlands Plantation, a historic mansion that's only a short drive from Sevierville.
2. Meet Beautiful Birds at Parrot Mountain
The Smoky Mountains might be the last place you'd expect to find tropical birds, but Sevierville is actually home to a large Parrot preserve.
You'll find over 160 species of exotic fowl and a dazzling array of plants in the Parrot Mountain botanical gardens. Styled after the biblical Garden of Eden, this Sevierville attraction is a beautiful place to interact with beautiful Parrots, Macaws, and Kookaburras.
Feeding birds in the aviary is a favorite activity for the kids and visitors can have the opportunity to get a photo with a talkative parrot on your shoulder. Other highlights at Parrot Mountain are the Secret Garden where birds fly freely throughout a domed enclosure and the nursery where new hatchlings take their first steps.
3. Experience the Smoky Mountain Knife Works
As it turns out, you can see one of the finest collections of knives and swords on display in the world in Sevierville, TN.
At over 40,000 sq. feet, the Smoky Mountain Knife Works is the largest largest knife showplace on earth. Visitors to this local attraction can spend hours touring the incredible knives on display. Better yet, you can tour all of the knives for free.
Some of the main highlights of the Smoky Mountain Knife Works are:
The National Knife Museum – This extensive exhibit tells the story of knives dating back some 200,000 years.
The Knife Cave – This display is home to medieval weapons, samurai swords, throwing knives, and even a high velocity slingshot.
The Military Display – A collection of knives and bayonets dating from the civil war to world war II.
This impressive store is also home to the Southeast's largest display of trophy wildlife with mountain moose, polar bears, and large beasts around a recreated African water hole.
With over 1.5 million knives for sale, you can also find your own pocket knife, utility knife, or cooking knife to take home from this cutlery store that's like no other.
4. Visit The Tennessee Aviation Museum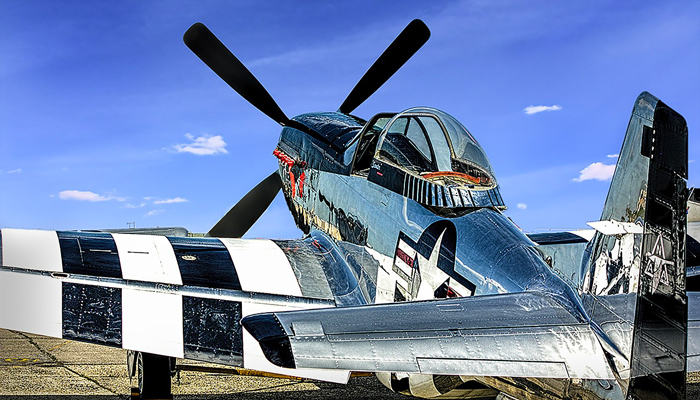 See one of the finest collections of airworthy planes and military aircraft in the US at the Tennessee Museum of Aviation!
This excellent attraction is known as a "living museum," where the displays consist of authentic airplanes. New airplanes are always coming and going from the hanger, so there's no telling what you could see.
Some of the most incredible sights at this aviation museum are two preserved P-47 Thunderbolt planes from WW2. The massive Gruman Albatross and the Soviet Mig 21 are other highlights of the 35,000 sq. ft. hanger. There is also an extensive collection of historic artifacts dating from the earliest days of flight.
If you'd rather take a historic airplane for a spin, you could always book a trip with Sky High Air Tours in Sevierville. This one of a kind aerial tour lets visitors see the Smoky Mountains from an authentic 1927 open cockpit biplane.
5. Explore Sevierville's Forbidden Caverns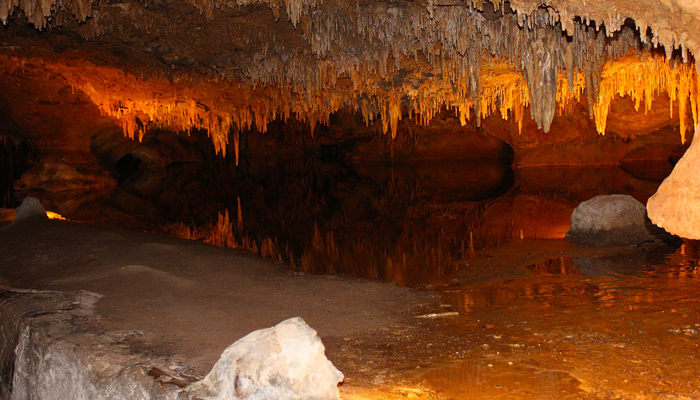 Sevierville has awesome views of the towering Smoky Mountains rising up in the distance, but did you know you could explore the inside of a mountain?
These dark caverns were once home to illicit moonshine stills, but today, you can take a guided tour of the fantastic rock formations and bizarre features of this subterranean wonder.
Not only will you learn about the colorful history of these caves in the Smoky Mountains, but you'll also get to explore the incredible sights of cave geology. Forbidden Caverns is easily one of the most unique attractions you can visit in all of the Smokies!
Map Of Sevierville Activities
Final Thoughts
We didn't even cover everything you can enjoy in Sevierville. Families also love the affordable fun of racing go karts and playing mini golf.
From the exotic animals at the Smoky Mountain Petting Zoo to the delicious wines at Eagle Springs Winery to thrilling ziplines and helicopter tours, there's more than enough to enjoy during a stay in Sevierville, TN!
On top of great year-round attractions, Sevierville is also home to fun seasonal events like the Bloomin' Barbecue and Bluegrass Festival, Tennessee Smokies Baseball Games, and Shadrack's Christmas Wonderland.
We'd love to know, what's your favorite attraction in Sevierville? Simply let us know in our comments section below.
Also, if you're planning your own Smoky Mountain vacation in Sevierville, be sure to check out some of our cabin rentals! Cabins USA can help you save on your getaway with our 15% discount special!
Written by Mark Frazier