Since Pigeon Forge is in the southeast, this is a part of the country where you can count on radically different weather during the seasons.
For your vacation, there's no question that you want to have the best experience possible. And that of course, depends on what the seasons bring to Pigeon Forge.
So when's the best time of year to visit Pigeon Forge?
The answer really depends on what you want to get out of your vacation. In reality, there's always something going on in Pigeon Forge no matter the season.
That's why we've made this quick guide to help you pick the best time for your visit to Pigeon Forge!
Winter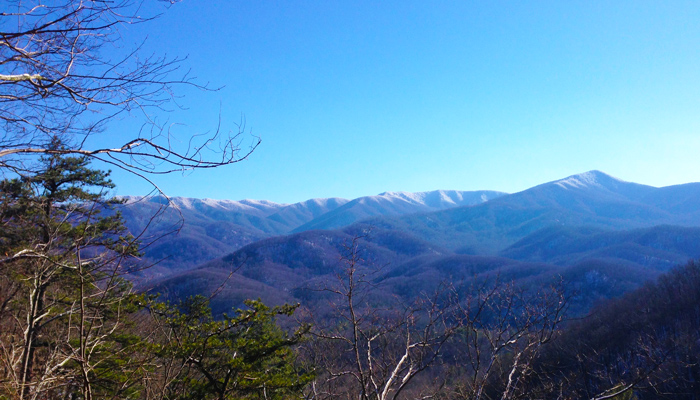 If you love snow-covered mountains and Christmas lights, this is the perfect time for you to visit the Smokies.
From snowy winter hikes to skiing at Ober Gatlinburg to sipping hot chocolate by your cabin's fireplace, there's a lot to love about seeing Pigeon Forge in the winter.
Renting a cabin to celebrate Christmas with your family and friends is a popular option. Additionally, New Years Eve brings lots of exciting events to the Smoky Mountains.
Best Time To Visit in Winter
Pigeon Forge really goes all out for Christmas. With special Christmas parades, dinner theater shows, and over 5 million festive lights, Pigeon Forge in late December is truly a sight to behold.
Award wining Christmas attractions like Dollywood's Smoky Mountain Christmas and Shadrack's Festival of Lights ensure you'll be feeling the holiday spirit during your visit.
On the other hand, if you want to see snow in the mountains, visiting in January or February might be your best chance to see the Smokies blanketed in snow.
Spring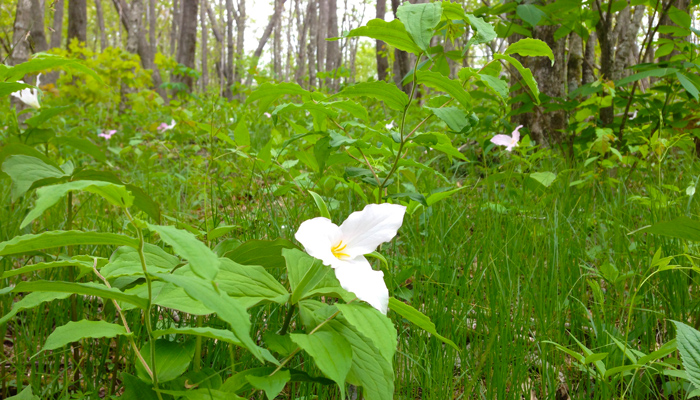 After the cold winter season, Pigeon Forge awakens in Spring. Several attractions like Dollywood, zip lines, horse riding stables, and dinner shows reopen in March after a short break in the off-season.
If you love wildflowers, Pigeon Forge is an incredible place to visit. The Great Smoky Mountains National Park is home to over 1,600 varieties of flowering plants and is known as "the wildflower national park."
Not only does the pleasant weather bring forth blooms of trillium and lady slipper orchids, but also the warmer temperatures make spring a great time to go hiking in the Smokies.
Another perk of a spring vacation is that this is a slower time for visitation. As a result, vacationers enjoy shorter lines at attractions, less traffic, and better rates on cabins.
Best Time To Visit in Spring
Late March and early April is probably the best time for seeing wildflowers in the national park. May is a great time to see events like the Bloomin, Barbeque & Bluegrass Festival and Dolly Parton's Homecoming Parade.
Summer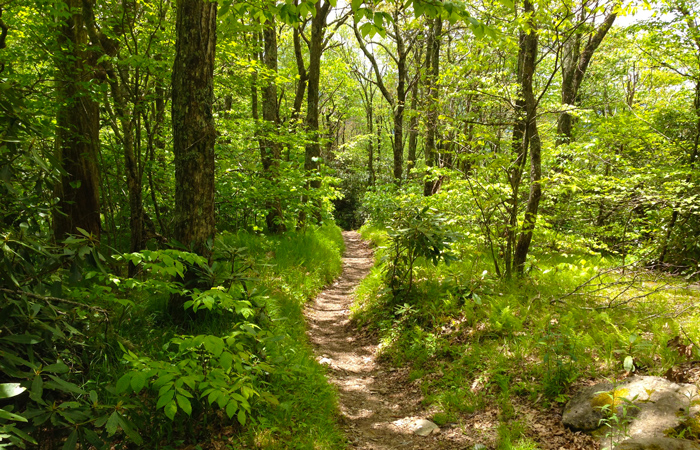 If you love sunny, warm weather, then you'll want to visit Pigeon Forge in June, July, or August.
To stay cool during the summer months, many visitors flock to Dollywood Splash Country to enjoy 15 fantastic water rides and thrilling slides. Another great option is to find swimming holes in the Great Smoky Mountains National Park.
There's also a lot going on in Pigeon Forge during summer. This is peak tourist season, so all attractions are open and the Smoky Mountains are in full swing!
Best Time To Visit in Summer
Anytime in June, July, or August is a great time to visit to enjoy summer weather and outdoor attractions like zip lines, go karts, mountain coasters, and aerial tours.
The 4th of July weekend has lots of patriotic events and there's the great American Summer event at Dollywood that includes special musical performances and a nightly fountain show.
Fall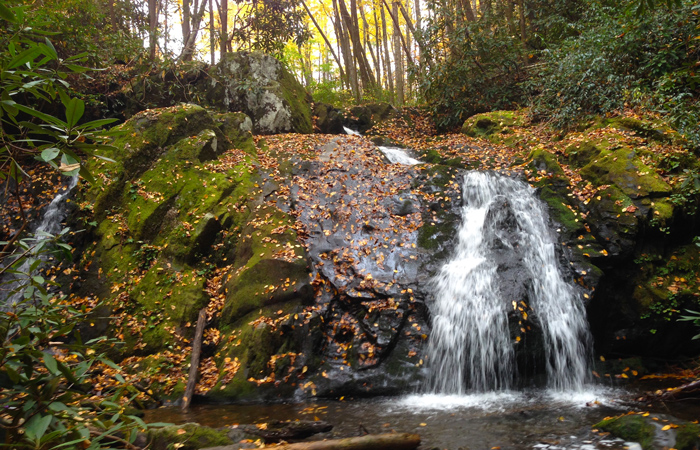 As summer fades, cooler winds start to blow in the Smokies. In preparation for winter, the forests begin to display beautiful fall colors to shed their leaves.
September and October bring cooler, dryer weather that's perfect for hiking on trails in the national park. Additionally, there are lots of fun fall festivals like the Dollywood Southern Gospel and Harvest Celebration.
October is also a great time to visit haunted attractions, historic homes and corn mazes for some good, spooky fun.
Best Time To Visit in Fall
Most vacationers want to visit Pigeon Forge during "peak" fall colors. Unfortunately, the timing for maximum fall color is hard to predict and changes from year to year.
That being said, the 2nd and 3rd week of October is probably the best time for seeing leaves change in the mountains.
Thanksgiving is a popular time to visit Pigeon Forge, since many vacationers reserve cabins to enjoy celebrate Thanksgiving by staying in the mountains.
Final Thoughts On When To Visit Pigeon Forge
Need more help in planning your vacation to Pigeon Forge? Feel free to contact our helpful reservation staff! They'll be glad to answer any questions you have about visiting Pigeon Forge during different times of year!
While we can't say that there's only one best time to visit Pigeon Forge, we think this guide can help you choose the right time for your vacation.
Once you decide on the right time to visit Pigeon Forge, you can start looking for great deals on lodging. Cabins USA is happy to offer all of our properties with a special 15% discount. Simply check our cabin's availability to see how much you'll save on your nightly rate in Pigeon Forge, TN!
Written by Adam Shafer