Whether you're planning a spring break trip or a short weekend away with the family, you should know that Pigeon Forge is a beautiful place to visit during the month of April.
With beautiful blooms of wildflowers making their appearance and the forests filling with bright green buds for new leaves, there's a lot to love about this time of spring in the mountains.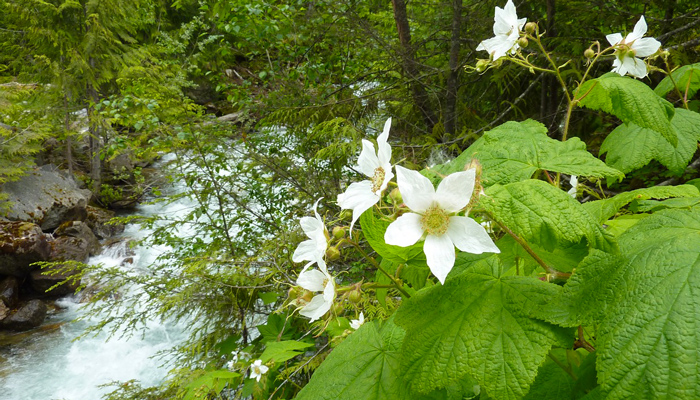 By this time of year, spring is in full swing in the Smokies and there are tons of fun attractions, events, and activities to enjoy during April.
To help you get the most out of your getaway, we've made this guide with the top 5 reasons to visit during April in Pigeon Forge, TN!
1. Enjoy Lovely Spring Weather
Weather can really impact the quality of your vacation. Luckily, the weather in Pigeon Forge in April is quite pleasant.
Generally, there isn't much chance for a snow storm this late in the spring, so you won't have to worry about snowy roads or extremely cold weather.
That being said, it isn't uncommon for Pigeon Forge to receive plenty of rain in the spring. As a result, it could be wise to check the weather in the weeks leading up to your trip and pack some rain gear.
On the other hand, April often brings sunny days with temperatures in the 70s. While it probably won't be warm enough to justify taking a dip in the pool or finding a swimming hole in the national park, the weather in April is a great time to enjoy the mountains.
Avg. High - 69°F
Avg. Low - 43°F
The nice weather also makes it possible for visitors to enjoy top local attractions. Dollywood is open in April and so are most other attractions like dinner theaters, go kart tracks, and mini golf courses.
Some parts of the Great Smoky Mountains National Park that are closed during the winter are reopened during the warmer month of April. This includes areas like Clingman's Dome Road, the Roaring Fork Motor Trail, and Parson's Branch Road.
2. Experience Spring Wildflowers in Pigeon Forge
During April in the Smoky Mountains, you can witness one of the most stunning and fleeting sights of the season: blooming wildflowers in the Great Smoky Mountains National Park.
The Great Smoky Mountains have long been recognized as one of the best places in the country to see spring wildflowers due to its incredible diversity. There are over 1,500 varieties of flowering plants in the Smokies and many flowers can only be found in these mountains.
April is a great month to see stunning flowers like:
White Trillium
Lady Slipper Orchids
Fire Pink
Phacelia
Jack-in-the-Pulpit
Crested Dwarf Iris
Here's some of the lovely sights to can find on a wildflower hike in the Smokies:
One of the best ways to enjoy wildflowers in the national park is to participate in the annual Spring Wildflower Pilgrimage. This fantastic event has brought wildflower enthusiasts to the Smokies for over 60 years and features guided hikes and presentations of a variety of topics in the national park.
In 2018, this event is scheduled from April, 24th to April 28th.
Of course, you could always plan your own adventure to see wildflowers in the Smokies. Some of the best hikes for enjoying April flowers are:
Porters Creek Trail
Old Sugarlands Trail
Middle Prong Trail
Little Greenbrier Trail
The Little River Trail
3. Check Out Fun April Events
Even if you don't care for wildflowers, there are plenty of exciting April events in Pigeon Forge.
Here's a list of the top April events in Pigeon Forge
Dollywood Festival of Nations – Mar 16 – Apr. 9
Dollywood is known for its terrific lineup of shows and musicians, but spring brings an entirely new set of shows to the Smoky Mountains. The Festival of Nations features talented musical performers to celebrate musical traditions from the farthest corners of the earth.
Smoky Mountain Trout Tournament - Apr. 7 – Apr. 8
The first weekend in April features a fun fishing competition that's perfect for the whole family. Fishermen of all ages compete for prizes while they fish sections of the Little Pigeon River that are stocked with over 10,000 trout.
Smoky Mountain Wine Fest - Apr. 13 - 14
Experience the best in Tennessee wineries at the Smoky Mountain Wine Fest in Gatlinburg. This festival at the Arromont School features local wineries like Sugarland Cellars and the Apple Barn Winery. Tickets cost $20 and visitors will enjoy wine tastings, presentations on winemaking, tips for pairing wine with food, and more!
Spring Rod Run - Apr. 19 – Apr. 21
The Spring Rod Run brings thousands of modified muscle cars to the Pigeon Forge Parkway!
Compared to the fall rod runs, attendance is slightly lower during the Spring Rod Run. All the same, it's likely that traffic will be slow during this weekend due to all the extra motorists in town.
If you love cars and car shows, the rod runs in Pigeon Forge are a must see. On the other hand, if the sound of revving engines doesn't warm your heart, you may want to steer clear of Downtown Pigeon Forge this weekend. Luckily, there are lots of less traveled areas of the Smoky Mountains like Wears Valley and Townsend that are excellent places to explore during your vacation.
4. Get Outside in the Smoky Mountains
Here are just a few of the outdoor activities you can enjoy in Pigeon Forge in April:
Guided Horseback Riding
Whitewater Rafting on the Little Pigeon River
Zip Line Tours Of the Forest Canopy
Mountain Coasters
ATV Tours
Helicopter Tours
Golfing
Of course, you don't need to book a big excursion to enjoy the lovely April weather in Pigeon Forge. Racing go-karts or playing at a putt-putt golf course is a great way to enjoy the fresh mountain air.
Additionally, going for a wildflower hike or scenic drive in the Great Smoky Mountains National Park is a great way to experience the beauty of the mountains in spring. Driving the Cades Cove Loop or exploring the historic buildings of Elkmont is another way to enjoy spring in the mountains.
5. Better Deals on Cabins
Since April is a slower time in the Smoky Mountains, you can enjoy a trip to Pigeon Forge with running into fewer crowds.
An exception to this is the Spring Rod Run weekend. During this major car show, thousands of motorists descend on Pigeon Forge to talk cars and compare their sweet rides.
All the same, the rest of the month isn't too busy, so you can enjoy fun attractions, beautiful hiking trails, and excellent restaurants without dealing with large numbers of people.
One of the biggest perks of visiting Pigeon Forge during a slower month is that you'll find great deals on cabins. Less demand means better rates on cabins, so an April trip to Pigeon Forge is a great way to save on your vacation in the Smokies!
Better yet, Cabins USA offers select properties with a 15% online discount to make your vacation affordable. Reserve your cabin today and experience Pigeon Forge in April!
Written by Mark Frazier