Want to keep your vacation budget under control? Then check out our list of the 10 best things to do in Pigeon Forge for free!
We made this guide to save money while also helping you get the most out of your vacation. These budget friendly activities are sure to make your trip affordable and fun!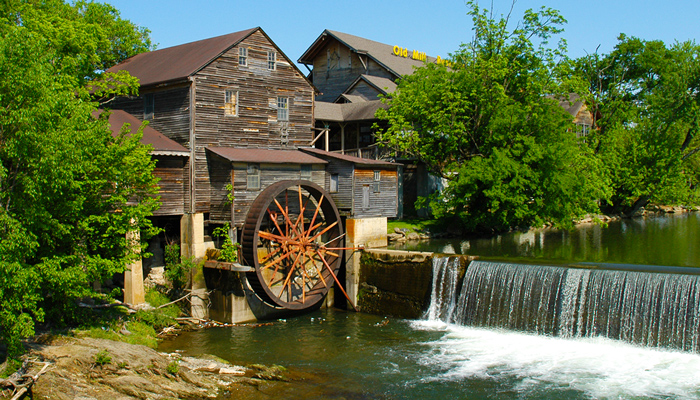 1. See The Old Mill
As one of the most iconic sights in the Smokies, the Old Mill is a landmark that dates from Pigeon Forge's earliest days. First built in 1830, this working grist mill rests on the banks of the scenic Pigeon River and is still producing cornmeal and flour for the Old Mill Restaurant. Best of all, you can visit this historic sight for free!
However, if you'd like to tour the inside of the Old Mill, there is a small entrance fee. But this is a small price to pay to learn more about the role this structure played in the history of Pigeon Forge. Also, the bridge across the Pigeon River is a prime place for some great photos on your vacation!
There are lots of historic sights near Pigeon Forge, and, like the Old Mill, many are completely free to enjoy.
2. Visit Patriot Park
This large park is located only a short walk from the Old Mill in Pigeon Forge and it's completely free to enjoy. Whether you'd like to enjoy a picnic by the river or just go for a stroll, this pleasant green space in the heart of Pigeon Forge is fun and free to visit.
Bring a blanket, some snacks, a football, and some friends to enjoy an afternoon at Patriot Park, another great thing to do in Pigeon Forge for free.
3. Watch The Fountain Show at the Island
As one of the newest attractions in Pigeon Forge, the Island is home to great restaurants like Paula Deen's Family Kitchen and dazzling attractions like the Great Smoky Mountain Wheel. While many things at the Island aren't free, seeing the spectacular fountain show won't cost you a dime.
Be sure to check out this fountain show that's coordinated with music and lights in Pigeon Forge! The fountain is programmable, so the Island features a different fountain show every 30 minutes.
Here's a preview of what you can see:
4. See Smoky Mountain Knife Works
Want to see the largest collection of knives in the world?
Simply take a trip to the Smoky Mountain Knife Works in Sevierville. With over 1.5 million knives on display, this incredible shop is a sight to behold even if you aren't a knife enthusiast.
While most of the knives are for sale, there are several historic displays that show the development of knives through history. Best of all, it's free for visitors to tour this one of a kind attraction.
5. Experience Waterfalls in the National Park
Pigeon Forge is a truly affordable place for a vacation to visit because this town's top attractions doesn't even have an entrance fee – the Great Smoky Mountains National Park.
Going to see waterfalls in the national park is a favorite pastime that you can enjoy with only paying for gas. Some waterfalls like The Sinks are located right off of the road, so you don't have to take a long hike to enjoy it. Here's a short list of some of the most memorable falls in the park:
Spruce Flats Falls
Laurel Falls
Ramsey Cascades
Rainbow Falls
Abrams Falls
Indian Flats Falls
Grotto Falls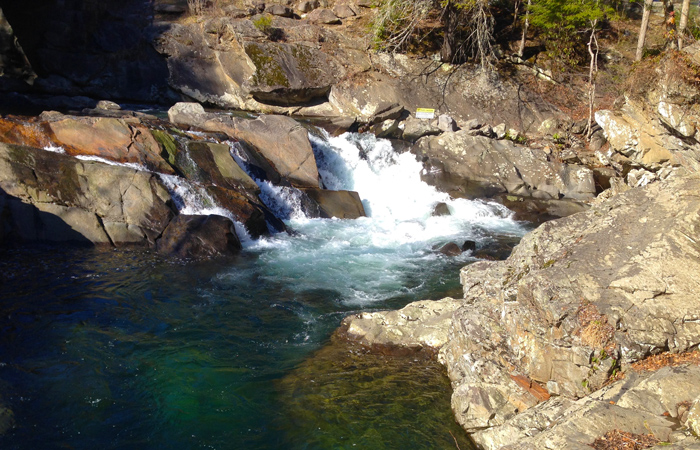 6. Find Swimming Holes in the Smokies
While Dollywood Splash Country might have an entrance fee, you can enjoy beautiful swimming holes in the Smoky Mountains for only the cost of gas.
Even on hot summer days, the rivers and streams of the Smokies are cool and refreshing. Be sure to check out great swimming holes like The Wye and the Sinks. For some swimming holes off the beaten path, try finding some swimming holes on trails like the Middle Prong Trail or the Little River Trail in Elkmont.
7. Tour Historic Cabins in Cades Cove
With millions of visitors every year, it's a wonder that this top sight in the national park doesn't have an entrance fee. Hardy settlers once inhabited Cades Cove, but now this area preserves the rich heritage and culture of this Appalachian valley.
Take a drive on the 11-mile Cades Cove loop road and check out numerous stops with cabins, churches, and barns that are all over 100 years old. Additionally, Cades Cove features some of the most beautiful scenery in the Smokies and it's a great place to spot wildlife like bears, deer, and turkey.
8. Drive the Newfound Gap Road To Clingmans Dome
Seeing magnificent mountain views is one of the best things you can do in Pigeon Forge for free. And one of the best places to enjoy scenic vistas is to take a drive on the Newfound Gap and Clingmans Dome Roads.
On this route, motorists will begin in Gatlinburg and climb thousands of feet to the highest point in Tennessee. There are numerous pull-offs and interesting sights along the way, but the most stunning views can be enjoyed from atop the observation tower on Clingmans Dome. This tower rises 30 feet above the trees to provide beautiful panoramic views.
Don't forget to bring a camera to capture some of the most beautiful landscapes in the nation!
9. Meet The Horses of Dolly Parton's Dixie Stampede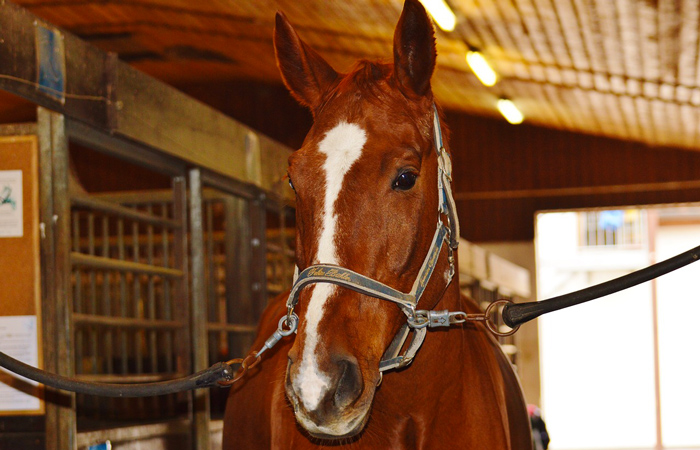 While you'll have to purchase a ticket to see the whole Dolly Parton's Dixie Stampede dinner show, you can always visit with the stars of the show at their stables. Located right next to the Stampede arena, you can see beautiful Quarter Horses, Palominos, Belgians, and Tennessee Walking Horses up close at the Dixie Stampede Horse Walk for absolutely free.
10. Treasuring the Word Rare Bible & Book Museum
Please note: This attraction is no longer open.
Tucked away in nearby Sevierville, TN you'll find this small museum with an impressive collection of rare bibles and other religious texts. For such a small attraction, this museum is both informative and fascinating with some bibles dating back to the 1500s.
The helpful curator is happy to answer any questions about how the Bible has been passed down through the centuries. This Pigeon Forge attraction is free to visit, but visitors can make donations to help support this excellent collection of rare bibles.
Map of Things To Do in Pigeon Forge For Free
Closing Thoughts
Pigeon Forge is also home to plenty of festivals and events that are absolutely free for the public to enjoy.
From Rod Runs to the beautiful Christmas lights of Winterfest to the great music of Bloonin' BBQ and Bluegrass festival, there's no shortage of fun things happening in Pigeon Forge.
Better yet, you can save on your lodging as well with our special online discount. Cabins USA offers a 15% cabin discount to make it more affordable to enjoy a fantastic getaway to the Smoky Mountains of Tennessee!
Written by Mark Frazier