Planning a getaway to Pigeon Forge and the Smoky Mountains?
You've probably got a lot of questions.
Not only do you want to find a place to stay and plan fun things to do, but you may also be wondering how much all this can cost.
So how much can you expect to pay on your Pigeon Forge vacation?
The answer: it depends.
To help you estimate the budget of your trip, we thought we would break down some of the biggest expenses of a Smoky Mountain vacation and give you some tips for saving on your trip!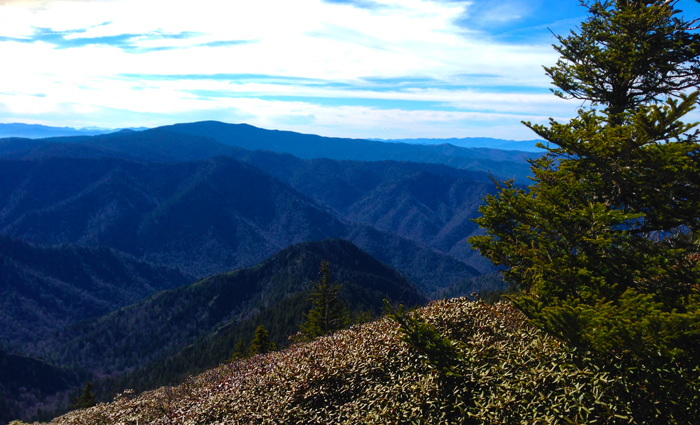 Getting There
Transportation costs can vary a lot depending on how far away you are from Pigeon Forge.
Some visitors may have to book a flight into Tyson McGee Airport in Knoxville and then rent a car. Airfare can definitely make your trip more expensive.
Luckily for those of us in the South and Midwest, Pigeon Forge is only a day's drive away. As an added perk, gas prices in Tennessee are lower than the national average, so getting around the Smokies won't break the bank.
All in all, your travel costs shouldn't be too high so long as you don't have to book a flight to visit the Smoky Mountains.
Major Attraction Ticket Prices
Another big vacation expense is going to attractions. No trip to Pigeon Forge is complete without visiting at least one of these, but if you're planning a vacation on a budget, it might be best to steer clear of tourist attractions in Pigeon Forge.
Attraction Prices For One Adult
Dollywood - $65
The Titanic Museum - $28
The Dixie Stampede – $50
Ripley's Aquarium of the Smokies - $37
The Great Smoky Mountain Wheel - $13
Wonderworks - $25
The Great Smoky Mountains National Park - Free
Booking combo tickets or booking tickets online is another way to save on tickets. Additionally, children and senior citizens also get better prices on tickets.
Of course while it's possible to find coupons or special rates on these attractions, the bottom line is that the Great Smoky Mountains National Park is the most affordable attraction in Pigeon Forge.
Make the most of America's most visited national park by exploring historic sights in Cades Cove or climbing to high peaks like Mt. LeConte!
Meals
Typically, eating meals out in Pigeon Forge is going to cost around $10 - $15 per person. While local restaurants like Paula Deen's Family Kitchen and the Apple Barn have fantastic food, the cost of dining at restaurants can add up fast.
One of the best ways to save on your trip is to pack lunches or to cook meals at your vacation rental. Most hotel rooms don't come complete with kitchens, but nearly all cabin rentals do.
As a result, you can easily manage your food costs by planning to cook a few meals in the comfort of your own log cabin in the mountains. Additionally, a kitchen makes it easier to store food for picnics or day hikes in the national park.
Lodging
As one of the biggest vacation expenses, finding ways to save on lodging can give you a lot of bang for your buck.
The cost of staying in Pigeon Forge can vary depending on the time of your visit. Vacationers who come during the busy summer months will see slightly higher rates than those who visit during a low season like spring.
Cabins also sleep more guests than hotel rooms, so booking a vacation rental is much more budget-friendly for families or groups on vacation.
Note on Pets: If you have to board a dog, this can cost several hundred dollars. Fortunately, there are lots of pet-friendly cabin rentals that can take your pup along to the Smokies!
Final Thoughts
Disclaimer: it's impossible to estimate the cost of any vacation. As a result, we cannot guarantee anyone's vacation budget. We are only providing some possible vacation price tags to help vacationers get an idea of how much their trip might cost.
For a short weekend getaway for a couple, a trip to Pigeon Forge could easily cost less than $700 total. By reserving affordable lodging, packing lunches, and steering clear of major attractions, it's very affordable to enjoy the mountains of Tennessee.
For a family staying longer, the vacation price range could be anywhere from $1000 to $2000.
Staying for a week or more can push the cost of your stay higher, but you would get even more time to explore the beautiful Smoky Mountains. You can really get your money's worth by booking a longer stay.
While every vacation is going to cost some money, just remember that it's priceless to make memories with friends and family in such a beautiful part of the country.
Eating out, shopping trips, and seeing lots of attractions can greatly increase the cost of your Pigeon Forge vacation, but knowing a few tricks can help you get even more for your money.
For example, Cabins USA offers all of its properties with a special 15% discount that's sure to help you save on your vacation.
Simply find the right cabin for your stay and see how much you'll save on your nightly rate!
Written by Adam Shafer