School is out and the weather is beautiful – time for a vacation in Pigeon Forge, TN! With the high in Pigeon Forge in June averaging 84 degrees, the weather is at a sweet spot for your vacation.
On top of prime weather for enjoying the Smoky Mountains, there are a whole host of events and activities to enjoy this time of year! It's clear to see why June is one of the most popular months to visit Pigeon Forge and the Smokies. Come experience all the fun things to do and great events to see in Pigeon Forge for June 2018!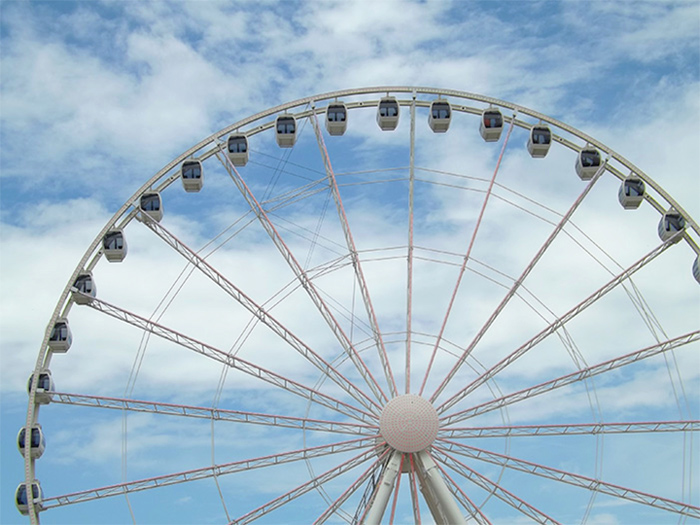 Pigeon Forge June Events To See
Dollywood Splash Country is Open!
June is a great time of year to visit Dollywood Splash Country! The weather is warm enough to enjoy fantastic water rides, but this time of year is just before the crowds arrive. The result? Your family can have free reign of all the slides, raft rides, and log flumes, especially if you visit on a weekday.
See Synchronous Fireflies
Elkmont is one of the few places in the world where thousands of fireflies can be seen blinking in sync – a truly awe-inspiring and mysterious sight to behold. The park service estimates the peak for the fireflies at Elkmont will be June 7 to June 14.
If you don't have a golden ticket to the firefly viewing, there are some alternative places to see synchronous fireflies in the Smokies. There have been reports of this phenomenon on Abrams Creek in Cades Cove and the river in Tremont.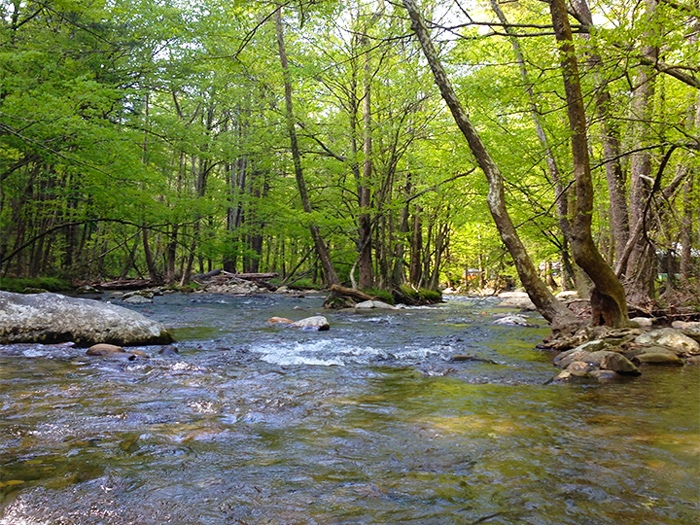 Pontiacs in Pigeon Forge
This smaller car show is a great event that doesn't clog the roadways like the Spring and Fall Rod Runs. If you want to see some classic Pontiacs and modified rides, cruise down to the Music Road Hotel the first weekend in June. Highlights include vendors, judging competitions, and a nighttime cruise on the Pigeon Forge Parkway.
Listen To Smoky Mountain Tunes and Tales
This beloved nightly street performance features story-tellers, musicians, and crafts people sharing traditional parts of Smoky Mountain heritage. These performers in period costume are a fun-loving group that roams around Gatlinburg to share the unique culture of the Smokies. This event begins in June and runs every evening at 6 pm.
Summer Celebration at Dollywood
Summer is the perfect time to visit Dollywood! In past years, Dollywood has celebrated summer with extended hours, new musical performances, and a nightly fireworks beginning in June.
Things to do in Pigeon Forge in June
As the weather gets warmer, there are even more things to enjoy in Pigeon Forge, TN. While all of the year-round attractions like the Titanic Museum, dinner shows, and The Old Mill are open, there are many activities that are best enjoyed in June and the summer months. Here are outdoor adventures to experience in June!
Go Fish
Go fishing bass and crappie at Douglas lake or you can try your hand at fly fishing in the national park. Trout fishing in the southeast is good year-round, but if you go out in June, the weather is likely to be pleasant. There are plenty of places to rent boats and fishing equipment. Better yet, you can try a guided fishing service like Smoky Mountain Angling Adventures!
Horseback Riding
Many guided horseback tour stables begin riding in the fair weather of May and June. There are several stables in nearby Wears Valley, but it is also possible to find guided horseback rides on trails in the Great Smoky Mountains National Park. Cades Cove Riding Stables is one outfitter that gives visitors the chance to ride through one of the most visited sights in all of the Smokies.
Zip Lines
Soar through the trees on an exciting Smoky Mountain zip line! These popular outdoor activities don't require much effort – all you have to do is sit back and enjoy the ride!
River Tubing
Once the weather is warm enough, several companies start offering tubing on the Little River in Townsend beginning in May and June. Float down the crystal clear waters of the Smoky Mountains surrounded by a beautiful forest. June is also a good month for whitewater rafting on the Little Pigeon River.
ATV Tours
Experience the rugged trails of the Tennessee Mountains. Bluff Mountain Adventures offers ATV tours on 6,000 acres near Pigeon Forge, TN. These tours give you the chance to explore beautiful mountain forests and are an adrenaline-pumping thrill ride perfect for a Pigeon Forge vacation.
Helicopter Tours
See the mountains in the full bloom of summer with a helicopter tour in the Smokies! Each tour company offers a variety of routes so you can see the Smoky Mountains and Pigeon Forge in a whole new way!
Parrot Mountain and Gardens
The gardens will be in full bloom at Parrot Mountain only a short drive away from Pigeon Forge. This beautiful attraction features a huge assortment of tropical birds. This interactive attraction takes you to an exotic jungle and gives guests the chance to feed and interact with some feathered friends!
Book a Pigeon Forge Cabin with a Pool
There are a ton of great attractions to enjoy in town, but why not enjoy a Pigeon Forge vacation at a log cabin with pool access? We offer several rentals with resort swimming pools as well as cabins with private indoor pools.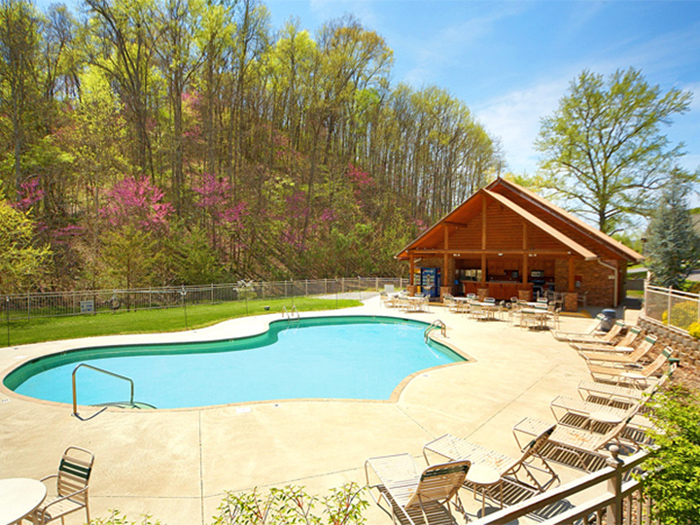 Final Thoughts on Things To Do in June in Pigeon Forge
June is an excellent time to enjoy Pigeon Forge, TN for big events in town and outdoor adventures in the mountains. You're bound to have an action-packed trip if you visit this time of year.
On the other hand, you may just want to unwind and relax on your vacation. Simply sit our on your rental's porch and enjoy the warm sun and the fresh mountain breeze while you spend quality time with friends and family.
Written by Mark Frazier