As we all know, December 7th, 1941 is a day that will always live in infamy in American history. Since this marks the 75th anniversary of the Japanese attack on Pearl Harbor, Ripley's Aquarium has launched an exciting, awe-inspiring, and informative new exhibit dedicated to this important day.
Starting in 2016, you can experience hands on history at Ripley's Aquarium of the Smokies with the brand new Pearl Harbor exhibit! This detailed new part of the aquarium took around a year to develop and thus far it's been a hit with visitors from all over the country.
Here's some of what you can expect at this exciting new thing to see in Gatlinburg.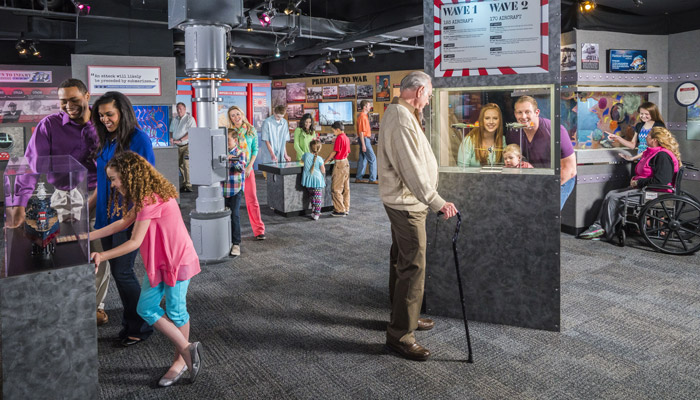 About the New Pearl Harbor Exhibit
Along with telling the story of the Japanese Attack on Pearl Harbor and America's subsequent entrance into World War II, there are models of ships, plans and an interactive map. There are even fun exhibits just for the kids!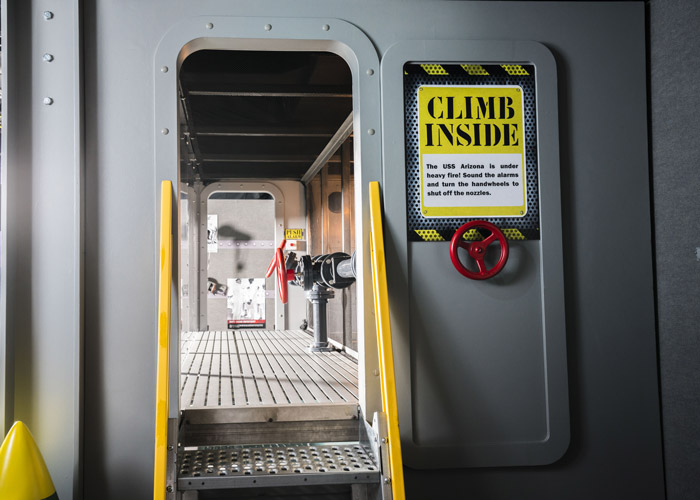 The exhibit event features a replica of the USS Arizona, one of the largest Navy ships to sink during the attack. There's also life-size figure of Franklin Delano Roosevelt on the day he announced America's declaration of war against Germany and Japan.
This detailed exhibit also features rare film clips of news reels focused on the Pearl Harbor attack.
One of the most fascinating features of the exhibit is how marine life is a part into the story of Pearl Harbor. Following the battle, lots of wreckage sunk to the bottom of the harbor. Over time, these sunken ships became a home to a variety of fish.
Staying true to its role as an aquarium, Ripley's respectfully incorporates this dimension of Pearl Harbor as it tells the story of this fateful day.
The exhibit also shares the little known fact that several species of Japanese fish made their way to Hawaii in hulls of Japanese ships. These fish are now considered invasive species on the Islands, but they first made their way to the Island during this battle.
About Ripley's Aquarium of the Smokies
The purchase of a regular ticket to Ripley's Aquarium gives you complete access to this exciting new exhibit!
Active and Retired Members of America's Armed Forces can receive a 50% discount for themselves and they can purchase tickets at a 30% discount for their family. To receive the military discount, simply provide proof of service to a reservationist at the ticket counter.
Along with new features like the Children's Play area and the Pearl Harbor exhibit, you can explore a variety of sea life from around the globe. From playful penguins to graceful jellyfish to incredible, 11-foot sharks to fun, hands-on exhibits, Ripley's Aquarium of the Smokies is a favorite attraction for all ages.
With so much to do and see, we recommend setting aside at least 2 hours for your visit to the aquarium.
Ripley's Aquarium of the Smokies is open from 9:00 am to 9:00 pm on weekdays and 9:00 am to 10:00 pm on Saturday and Sunday. This popular aquarium is located at 88 River Road in the heart of Gatlinburg, TN.
If you love history or want to learn more about this incredible day in our nation's history, then be sure to make a trip to Ripley's Aquarium of the Smokies during your Great Smoky Mountain vacation!
Written by Mark Frazier