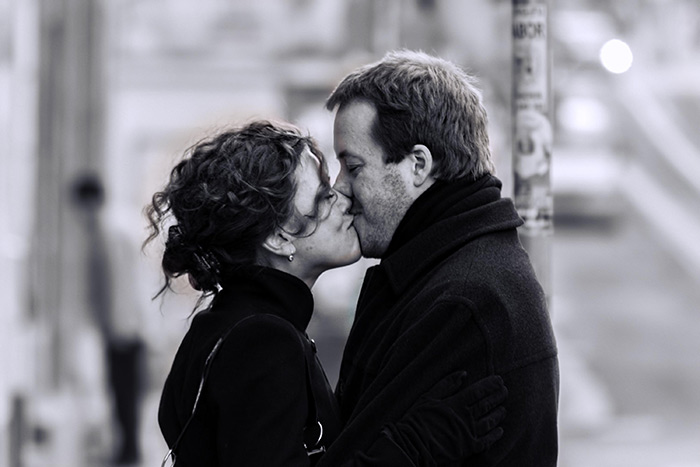 10 Ideas for Your Honeymoon in Pigeon Forge
As the song goes, "Love is all You Need." Many couples choose to enjoy their honeymoon in Pigeon Forge and it's no wonder why. The rolling hills of East Tennessee create a fairytale landscape perfect for creating a wonderful start to your happily ever after.
The scenic countryside isn't the only thing that makes romantic mountain getaways in the Smokies ideal for newlyweds. There's plenty to do and see around Pigeon Forge as well. From exciting adventures to delicious fine dining there is something for every couple to enjoy on their first trip as a couple.
But where to start? With so much to do and see, it's hard to narrow down what to do on your honeymoon. From cheap honeymoon ideas to romantic Tennessee honeymoon spots, these 10 tips will give you a start on planning a vacation to remember with your special someone.
#1
Make Your Honeymoon in Pigeon Forge Your Own
Alright, I know, this tip seems like a no-brainer, but sometimes in trying to plan out the perfect romantic getaway, couples lose sight of what their honeymoon is supposed to be about - having fun and enjoying each other's company.
We all know planning a wedding can be stressful, why let your honeymoon stress you out as well? When planning a honeymoon in Pigeon Forge remember one thing - this trip is for the two of you to enjoy each other's company away from the worries of everyday life. There's so much for every type of couple to enjoy in the Smokies, so come explore what the area has to offer for romantic mountain getaways today.
#2
Daytrip to Asheville
While there is plenty to do in Pigeon Forge and Gatlinburg, many couples find the quick 2-hour drive over to Asheville, NC to be a great way to enjoy a day on their romantic Smoky Mountain Getaway.
There's no doubting why Asheville is a top destination for couples vacationing in the Smokies. The town itself is filled with great shops that feature pieces from local artists and lots of unique and delicious local restaurants to enjoy. Additionally, the spectacular Biltmore Estate is a popular destination among couples. Visitors in the spring and summer can enjoy strolling through the gardens that surround the spectacular house. Around Christmastime, the halls of this magnificent mansion are decorated with plenty of holly, lights, and, of course, mistletoe.
#3
Take a Hike
Looking for cheap honeymoon Smoky Mountain ideas? There's plenty of trails and scenic drives to enjoy in and around the most visited national park in the United States. In fact, there's a hiking trail for every skill level and time frame, so that everyone can fit in a hike on their romantic mountain getaways.
Secluded Smoky Mountain Hikes - There's nothing quite like feeling like you and your sweetheart are the only people in the world. Secluded hiking trails like White Oak Sinks offer couples a chance to wander through woods with relatively few people there (This little-known secret isn't even on any official trail map).


Quick Smoky Mountain Hikes - Sometimes busy couples don't have all day to enjoy a hike. Hikes such as Chimney Tops or Look Rock provide a chance to enjoy scenic lookouts with relatively short hikes. The Chimney's are slightly more difficult (a short trail, but steep incline) than the quick jaunt up to Look Rock, so choose a trail that fits your skillset as well as your time frame.


Scenic Smoky Mountain Hikes - While all hikes in the Smokies offer a chance to take in the scenic beauty of the Smoky Mountains, summits like Mt. LeConte offer a chance to enjoy particularly scenic overlooks of the surrounding landscape.
#4
Old-Time Pictures
One of the staples of Pigeon Forge is the classic (slightly corny) tradition of getting an old-time photo studio. While this isn't up everyone's alley, there is something comically endearing about a picture of you and that special someone dressed up as wanted western outlaws. Try swinging by Old-Time Photo or Wild Gal Photo to enjoy a few laughs and get a photo souvenir to remember your romantic mountain getaway.
#5
Trust Building, Extreme Adventures
Trust. It's essential for any relationship. There are several excursions in the Smoky Mountains that will (hopefully) build trust between you and your sweetie. These adrenaline-pumping rides and adventures are great for daredevil couples or couples looking to try something new.
White-Water Rafting- Couples can enjoy the thrill of the splash of rapids and the pure force of nature as they ride over thrilling waves on the Upper Pigeon Forge River. This will be a honeymoon memory that won't soon be forgotten


Ziplining - Fly through the trees like a squirrel at one of the several zipline adventure sites in the Smokies, such as Smoky Mountain Zipline. This adventuresome excursion allows couples to literally take a leap of faith together.


Exciting Thrill Rides - Fans of thrill rides will love all the exhilarating roller coasters at Dollywood as well as bungee jump rides at family fun parks along the Pigeon Forge Parkway. You can even experience skydiving without stepping into a plane at Flyaway Indoor Skydiving.
There are several options for couples to get their adrenaline pumping on their honeymoon in Pigeon Forge.
#6
Horseback Ride
Why not take your princess on an excursion fit for royalty? Many couples on honeymoon in Pigeon Forge choose to enjoy a tour of the area from the vantage point of the saddle. There are several stables within the Pigeon Forge, including Walden Creek and Goldrush Stables.
Several of Pigeon Forge riding stables offer extremely romantic sunset tours that allow you to see the hills of East Tennessee come alight with a golden glow from a completely different vantage point.
#7
Fancy Dinner
What is a honeymoon in Pigeon Forge without a romantic dinner complete with wine, low lighting, and roses? If your looking to treat that special someone with a romantic dinner there are 2 major options:
In-Cabin Dinners - Many couples who choose romantic cabin getaways offer guests spacious kitchens and grills that allow the cook of the two you to cook a special meal. Make sure to set the dining table with roses and candles to provide plenty of ambiance.


Eating Out - Pigeon Forge and nearby Gatlinburg offer plenty of restaurants. Enjoy some delicious fondue at The Melting Pot. Eat a delicious steak at The Peddler. Indulge in some seafood at Bullfish Grill.
#8
Mini-Golf
Another classic, kinda corny tradition for romantic mountain getaways is mini-golf. From firehouse to fantasy, hillbilly to hidden treasure, putt-putt golf offers a chance to enjoy silly decorations, challenging holes, and some friendly (or not so friendly competition) between you and your sweetheart.
Head over to Firehouse Golf or Professor Hacker's Lost Treasure and enjoy 18 holes of some classic Pigeon Forge vacation fun.
#9
Picnic in Cades Cove or Roaring Fork
Gather up a blanket and pack a picnic basket to enjoy a picnic under a tree in a scenic part of the national park. Cades Cove, with its picturesque motor trail, offers a chance to look at wildlife and historic cabins, gives guests a great picnic area near historic grist mills. Roaring Fork provides plenty of pull-offs to enjoy a delicious lunch at a picnic table with tall trees towering over you.
#10
Relaxing Night at Your Cabin
While there's plenty to enjoy in and around Pigeon Forge, there's plenty to enjoy inside honeymoon cabins in the Smokies. There's plenty of amenities for guests that help guests enjoy each other's company. Imagine yourself:
Cozied up together in front of the warm orange glow of your fireplace on a chilly winter's night.


Snuggled up together under the covers of your king-size bed.


Lounging together in the warm waters of your hot tub or jetted tub.


Watching a sunset from rocking chairs on your cabin's deck.
There's plenty of romance to be found within the walls of your romantic cabin getaway in the Smokies.
No matter what you decide to do on your honeymoon in Pigeon Forge - one thing is certain romantic mountain getaways are a great way to start your new life together as Mr. and Mrs.
Written by Brittany Tipton