Planning to visit Pigeon Forge during the colder months of the year?
You're in for a real treat!
Not only is Pigeon Forge less crowded during the wintertime, theres are also so many magical things to experience during the winter season.
To help you get the most out of your winter adventure in the Smoky Mountains, we've made this guide with the top winter activities in Pigeon Forge, TN!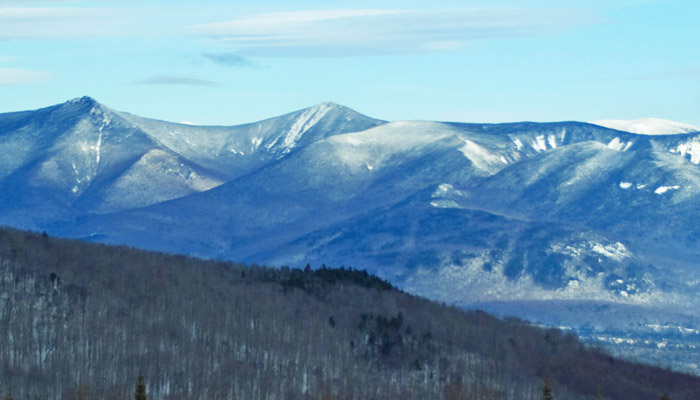 See The Driving Tour of Lights

One of the most impressive sights you'll see in Pigeon Forge is the Winterfest Light display. With over 5 million Christmas Lights arranged in creative shapes, you can see holiday lights along the entire stretch of the Pigeon Forge Parkway.

These lights are typically up from early November to February through most of the winter season. To see all of the lights, you can pick up a Winterfest Driving Tour of Lights map at a Pigeon Forge Welcome Center. Nearby Gatlinburg, TN also has light displays up during the winter months that you can explore.

Skiing at Ober Gatlinburg

As Tennessee's only ski mountain, Ober Gatlinburg is the top destination for winter sports in the area. At this popular attraction, there are snow activities for all ages and abilities including:

Tubing
Skiing
Snowboarding
Ice Skating

Go For A Winter Hike

While it may be cold outside, there's nothing like an invigorating hike in the mountains! Before you go walking in a winter wonderland, be sure to bring proper winter clothes, sturdy boots, food, and plenty of water. Trail conditions can be treacherous during the winter months, especially in the higher elevations. Some great trails to enjoy in the winter are:

The Walker Sisters Cabin
Laurel Falls
Middle Prong Trail
Spruce Flats Falls
The Little River Trail

Ride Great Smoky Mountain Wheel

The Great Smoky Mountain Wheel at the Island looks like a large Ferris Wheel, but each car is really a heated, enclosed gondola. From the top of this 200 Ft. tall gondola ride, you'll have a great view during the wintertime. For a more adrenaline pumping wintertime ride, be sure to check out a mountain coaster. These rides are built into the mountain terrain and run year-round.

Distillery & Winery Tours

When it's cold outside, you may enjoy warming yourself up with some authentic Smoky Mountain moonshine. There are several wineries and distilleries in both Pigeon Forge that offer tastings and tours.

Tour the Titanic Museum

We all know the story of the Titanic from the classic movie that bears its name and tells a timeless story of love. In Pigeon Forge, you can visit a world-class interactive museum dedicated to telling the story of this tragedy. As part of the exhibit, you can even feel how cold the North Atlantic ocean was on the night that the Titanic sank and even touch an iceberg.

Bounce Out Some Energy

If you're bringing the kids along on your Smoky Mountain vacation, we all know the effects of keeping children cooped up indoors in the winter. Luckily, you can give them a safe place to work off some energy at Top Jump, a new trampoline park in Pigeon Forge.

In addition to a large trampoline area, this indoor attraction also has a "Clip 'N Climb" activity that gives kids the chance to climb to new heights!

Take a Dip in Your Cabin's Hot Tub

After a cold day exploring the Great Smoky Mountains and Pigeon Forge, nothing beats laying back in the warm waters of a jetted hot tub during your vacation. Cabins USA also offers cabins with saunas, indoor swimming pools, fireplaces, and other amenities to enjoy during your vacation.

Take Scenic Drives in the National Park

During the colder times of the year, you may be lucky enough to enjoy the Great Smoky Mountains National Park without any crowds. As a result, the wintertime is a great opportunity to go for scenic drives in the Smokies to see popular destinations like the Cades Cove Loop and Newfound Gap. Please note that winter weather events can temporarily close roads in the national park.

Go On A Shopping Trip

When it's too cold to enjoy a day outside, you can always enjoy a fantastic shopping trip at Tanger Outlets in Pigeon Forge, a large shopping area with dozens of factory outlets from popular brands. NOC Gatlinburg is a great place to find technical winter gear for going on winter hikes or ski trips.

Find Frozen Waterfalls in the National Park

One of the most dazzling sights in the Smokies in the winter is the sight of frozen waterfalls. After a few cold nights, many waterfalls in the Smokies are transformed into impressive displays of ice that form into mind-bending shapes and textures. Be sure to check out the largest waterfalls in the Smokies like the Sinks, Ramsey Cascades, and Abrams Falls to see the largest ice displays after a deep freeze.

In Pigeon Forge, you don't have to go far to find a lovely, iced-over waterfall. Just go to the Old Mill in the heart of town to see the manmade waterfall next to a historic 19th-century gristmill.

Eat a Big Stack of Pancakes

Pigeon Forge is home to a huge number of delicious country-style restaurants and pancake houses. These old-school restaurants serve up delicious, home-cooked meals that are perfect during the colder months. So be sure to check out the Old Mill Restaurant or Paula Deen's Family Kitchen during your winter trip to the Smokies!

See The Chuck Wagon Cookoff

In early March, Pigeon Forge welcomes the annual Chuck Wagon Cookoff in Clabough's Campground! This western and cowboy enthusiasts event features musicians, humorists, historians, and cooks who share their knowledge of the Old West. Don't miss out on this fascinating event with lots of cowboy entertainment and plenty of 10-gallon hats. Tickets are only $12.50 and you can enjoy an authentic cowboy meal cooked the old-fashioned way.

Race Go Karts Indoors

Pigeon Forge is famous for its thrilling go-kart tracks, but many of these outdoor attractions are closed during the colder months. Luckily, Fun Stop Family Action Park in Pigeon Forge has an indoor go-kart track that's open year round! As a result, you can have a heart-pounding racing adventure even when the weather isn't cooperating.

Look For Snow in the Smokies

During much of the winter, it's possible to find snow high up in the mountains. If you'd like to make a snowman, a snow angel, or have a snowball fight, you can always drive up to the higher elevations in the national park via the Newfound Gap Road. As you climb up into the mountains, you'll notice more snow and ice because the average temperature here is about 10°F cooler than down in the valley. So even if there isn't white stuff in Pigeon Forge, there's still a chance you can play in the snow at Newfound Gap!
Final Thoughts
With so much to do and see during the winter months, you're bound to have a fantastic vacation in Pigeon Forge during December, January, or February. We'd love to know, what's your favorite thing to do during winter in Pigeon Forge? Feel free to share your stories in our comments section below!
Written by Mark Frazier